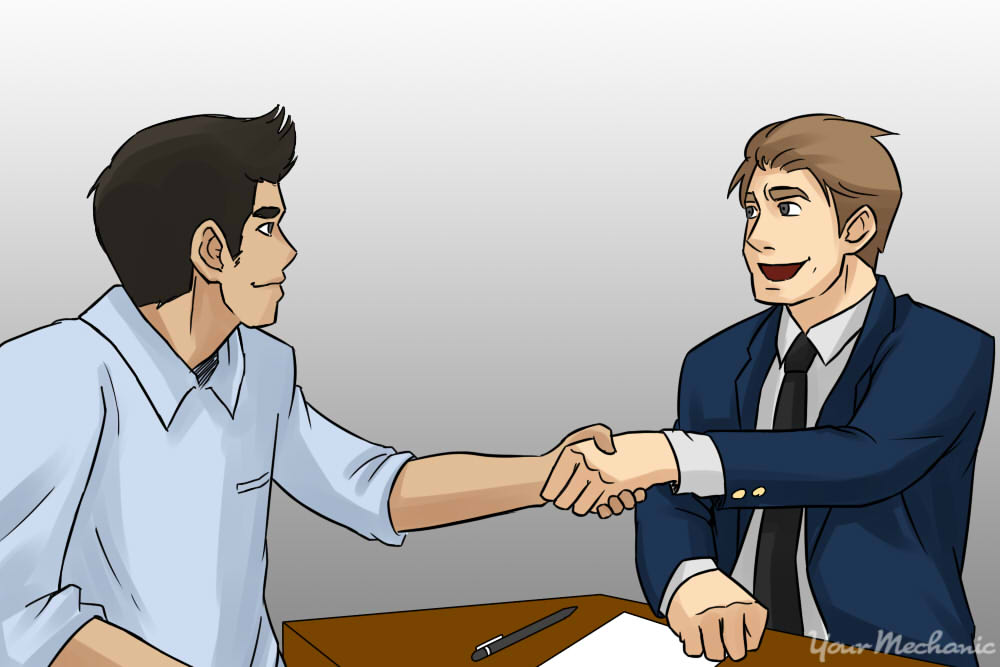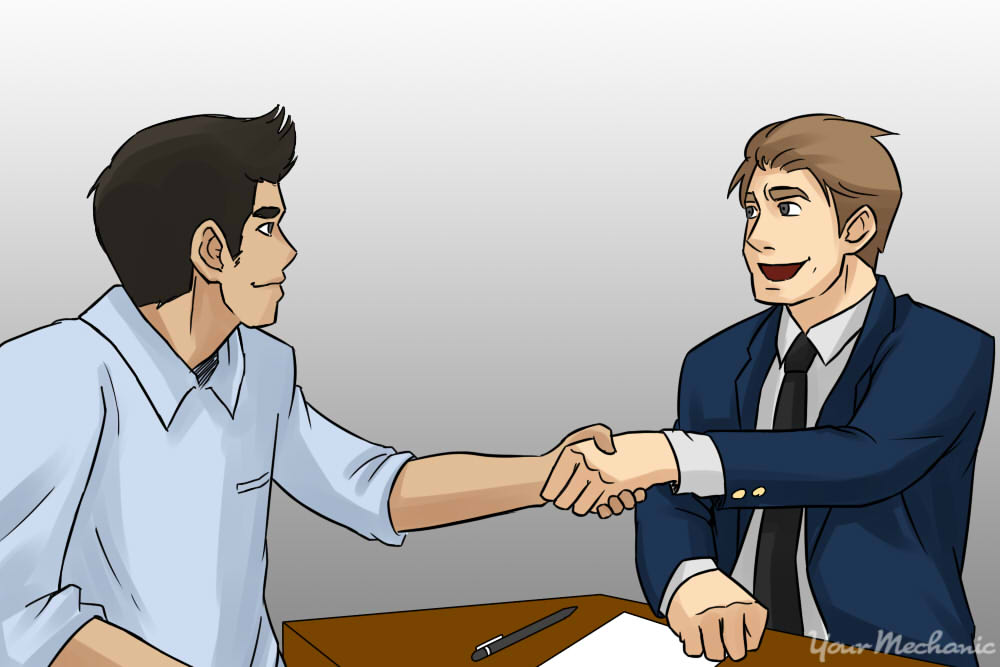 A notary is a person authorized to perform certain legal formalities often requiring the certification of documents. Basically, when someone has a document notarized, the notary ensures that the person who signs the document is actually who they say they are.
Some states require that car titles, often referred to as a certificate of title or a pink slip, be notarized before a transaction is made. That said, legalities can vary widely from state to state, so it's in your best interest to read all the print on your title and to check your state laws to see whether or not this is true. The last thing you want to happen is to complete a transaction, only to discover you can't legally sign the vehicle over to someone else.
In any case, you might want to have your car title notarized regardless of the law. It will prove that you've sold the vehicle and that you've given up liability just in case something happens to it before the new owner has it registered. Follow the steps below and learn how to prepare for a notarization, and then have it done.
Part 1 of 2: Know the laws and formalities before you have your vehicle title notarized
Step 1: Research your state laws. Make sure you do some research beforehand so you know your state's laws regarding the transfer of your vehicle, since the formalities, required information, and documents vary from state-to-state.
Some states, like California, do not require a notary for a car title, but other states do, like Iowa, and the required list of documents can be quite long.
Also, you must know whether or not you have the right to sell a vehicle if you are not the legal owner, or a minor.
Tip: Go to the DMV website, click on your state, and find out exactly what documents your state requires to sell your vehicle.
Step 2: Determine who needs to be present upon notarization. Even though certain states agree that a title must be notarized pending a vehicle transfer, each state has its own requirements according to who needs to be there.
Three common cases exist as such:
A vehicle title can be notarized by the owner, without having to identify a buyer.

Both the buyer and seller sign the title or confirm in person at the notary that they did sign the title.

Only the signature of the seller must be notarized.

Tip: Go to the DMV website, click on your state, and see your state's title transfer requirements.
Step 3: Schedule an appointment. Find a local notary public and schedule an appointment. The first place to look could be your local a bank or other financial institution, post office, or UPS store.
Tip: Go to NotaryRotary, enter your zip code, and find the closest notary locations to you.
Step 4: Bring all required paperwork. You need to bring a valid form of ID to the notary, and you might need other documents.
Some states determine the car title itself as the legal document on which the contract relies, but other states require additional, separate paperwork, such as vehicle registration and insurance that lists you as the owner.
Part 2 of 2: At the notary public
Step 1: Take all required items and documents with you to your appointment. At the very least, you will need a state issued, photo ID card, or military ID card, the vehicle title that needs signing, and payment.
Tip: Don't hesitate to double-check and confirm the documents you need to bring with you when you call to make an appointment with a notary.
Step 2: Sign the title. Sign the vehicle title with blue or black ink while the notary is in attendance.
Tip: Make sure the signature is consistent to the one on your ID card. For example, if you include your middle name or a suffix on your ID card, make sure you do the same on the title. This goes for both buyer and seller.
Step 3: Have the notary verify and sign. The notary will sign and stamp the title, verifying that the signature(s) is (are) authentic.
Step 4: Pay the notary fee. This fee varies by state, and has a maximum allowed.
Tip: For more information about notary fees in your state, go to the website of your Secretary of State.
Once the title has been notarized by a notary public, your car title transfer has been bound by law. You should have no problems when transferring the title, and all issues of liability regarding the vehicle are the responsibility of the new owner.
---
The statements expressed above are only for informational purposes and should be independently verified. Please see our
terms of service
for more details