When driving a car, there are few things more frustrating than having your vehicle damaged when you're not at fault. Whether you get hit by another car in the parking lot, or have a tree fall on your vehicle in the middle of a storm, it's no fun to have expensive damage done to your car that you couldn't even prevent. With the above examples, you can at least go to your insurance company and usually get the damage covered. You're not likely to be as lucky, though, if the damage is caused by the road itself.
If poor road conditions damage your vehicle, your insurance company is unlikely to cover it because it's hard to prove that you weren't at fault or that the damage, if not aesthetic, is anything other than general wear and tear, which insurance does not cover. If it seems unfair that your car could become damaged by the road and that you'd be on the hook to cover the repairs, well, that's because it is.
Thankfully, there are options for people whose vehicles have been damaged by bad roads. In many cases, those people can file a claim against the government and hopefully receive money back for their damages. It takes a little bit of time, but it's well worth it if serious damage was done to your vehicle.
Part 1 of 4: Deciding whether you have a valid case
Step 1: Figure out if there was any negligence. You will first need to determine whether or not negligence was involved on the government's part.
In order to file a claim against the government, you have to prove that it was negligent. This means that the damage to the road was serious enough that it needed to be fixed, and that the government knew about it for a long enough time that they could have fixed it.
For example, if a giant pothole has been causing damage to vehicles for a month but still has not been fixed, then the government can be found negligent. On the other hand, if a tree fell on the road an hour ago and the government hasn't moved it yet, it is not considered to be negligent.
If the government cannot be proved to have been negligent, then you will not receive any money when you file a claim.
Step 2: Determine whether it was your fault. Before filing a claim, you need to be honest with yourself to determine whether you are largely responsible for the damage or not.
For instance, if you damaged your suspension because you drove over a speed bump at twice the suggested speed, you won't get any money back on your claim, and you will be wasting your time by filing one.
Part 2 of 4: Documenting the claim
Once you have determined that the damage was caused by the government's negligence and was not your fault, you will need to thoroughly document the damage that was done to your vehicle.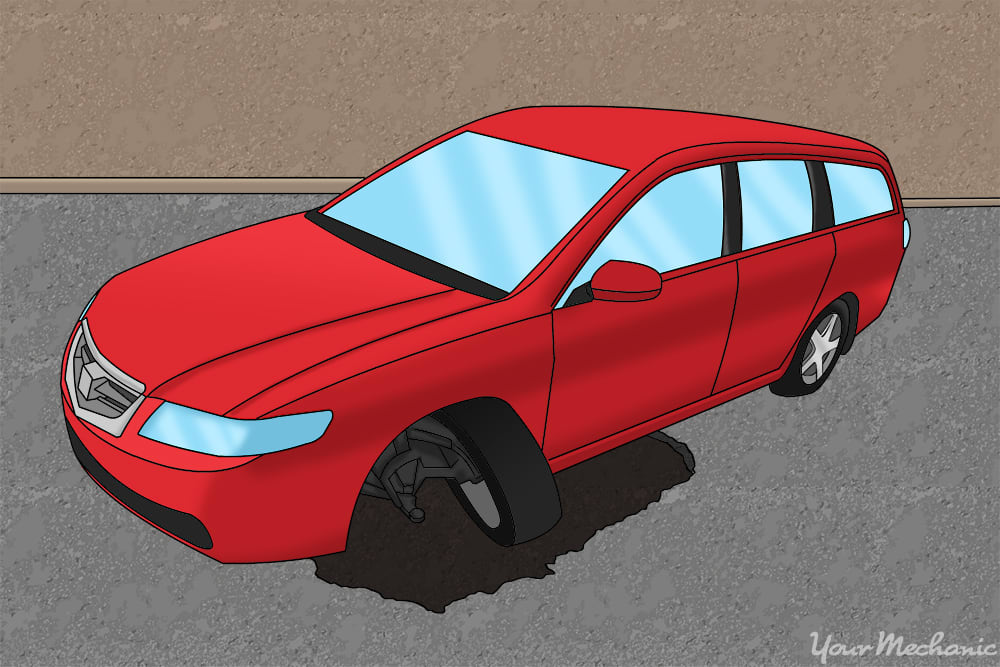 Step 1: Take pictures of the damage. Take pictures of all the parts of your vehicle that were damaged by the bad road. Be thorough so that you have a clear case for how much damage occurred.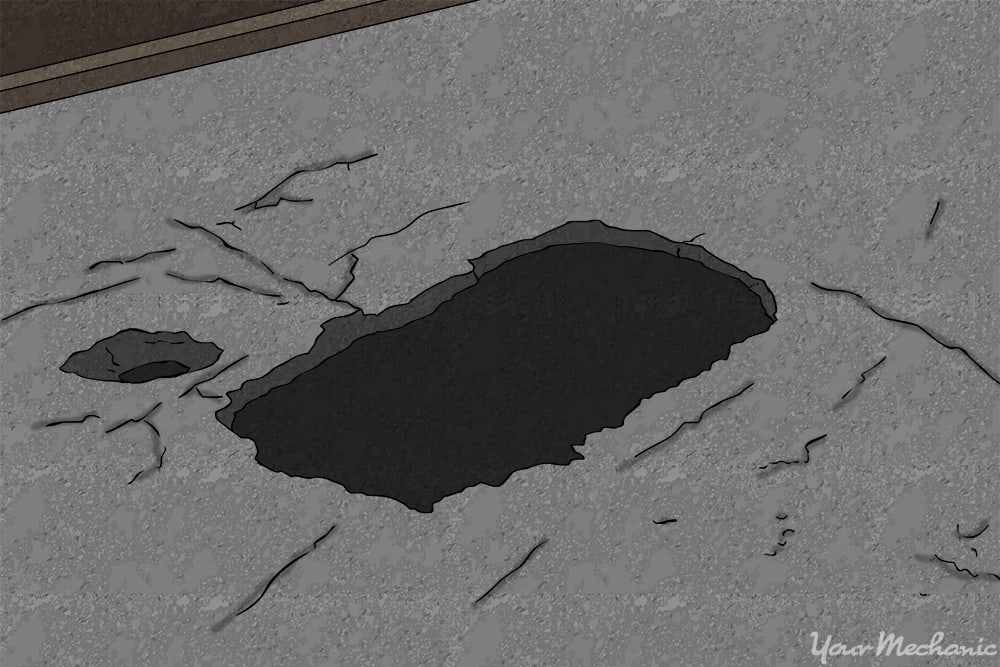 Step 2: Document and take pictures of the scene. Carefully document the bad road conditions that caused the damage to your vehicle.
Go to the portion of the road that caused the damage to your vehicle and take pictures of it. Try to take pictures that reflect how the road could have damaged your car.
Write down specific information about the damage, such as what side of the road it occurred on and what mile marker it happened near.
Tip: Be sure to also write down the day and the approximate time at which the damage occurred. The more information you provide, the better.
Step 3: Obtain witnesses. If you can, try and find some people who witnessed the damage.
If anyone was with you when your vehicle was damaged, ask if you can call on him or her as a witness so that that person can attest to the damage that was done.
If you know of other people who frequently drive on the road where your car was damaged, ask if you can use them as a witnesses to speak to how long the bad road condition has been an issue; this will help prove your negligence claim.
Part 3 of 4: Figuring out where and how to send your claim
Now that you have a claim compiled, it is time to file it.
Step 1: Find the appropriate government body. Determine which government body is the appropriate one to address your claim.
If you don't file the claim with the right government body, your claim will be dismissed, no matter how valid it is.
To determine which government body to send your claim to, call the commissioner's office for the county in which the damage occurred. Tell them you would like to file a claim for damage caused by bad road conditions and explain to them exactly where the bad conditions are. They should then be able to tell you which government body you need to speak to.
Step 2: Determine out how to file a claim. After figuring out which government body you should file your claim with, call their office and inquire about the process for filing a claim.
When you tell them you would like to file a claim, they will likely tell you to come pick up a form or will instruct you on how to download one online. Follow their instructions as accurately as possible to ensure you are filing your claim correctly.
Part 4 of 4: Filing your claim
Step 1: Fill out a claim form. To file your claim, fill out the form provided by the county.
You'll want to do this as quickly as possible, as the deadline for filing a claim is very short, often as short as 30 days after the damage occurred. However, this deadline changes from state to state, so be sure to ask your commissioner's office how much time you have to file.
Step 2: Provide all of your information. When you file the claim, provide all of the information that you have accrued.
Provide your pictures, descriptions, and witness information. Also add any evidence you have that there was negligence on the government's part.
Step 3: Wait. At this point, you will have wait to see if your claim is granted.
The county should be in touch with you shortly after you file your claim to let you know whether or not your claim has been granted. If it is, you will receive a check in the mail.
Tip: If your claim is not granted, you can hire a lawyer and sue the county if you so choose.
It can be very frustrating when bad road conditions damage your vehicle, but if you follow these steps, you'll have a decent chance at getting compensated for the damages. Be sure to be thorough and respectful throughout the process to increase your chances of getting paid.
---
The statements expressed above are only for informational purposes and should be independently verified. Please see our
terms of service
for more details