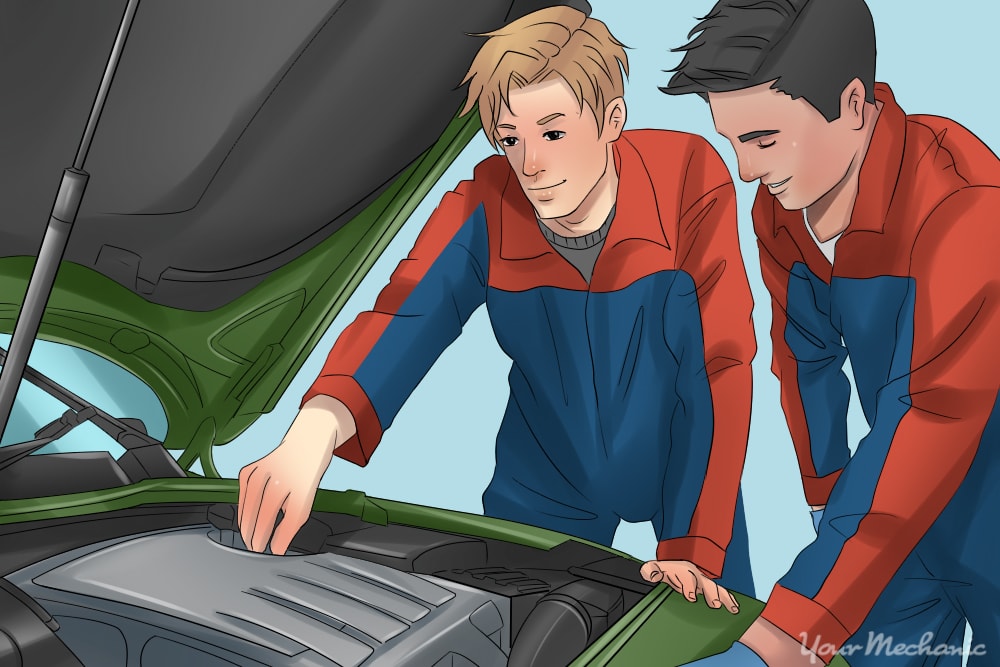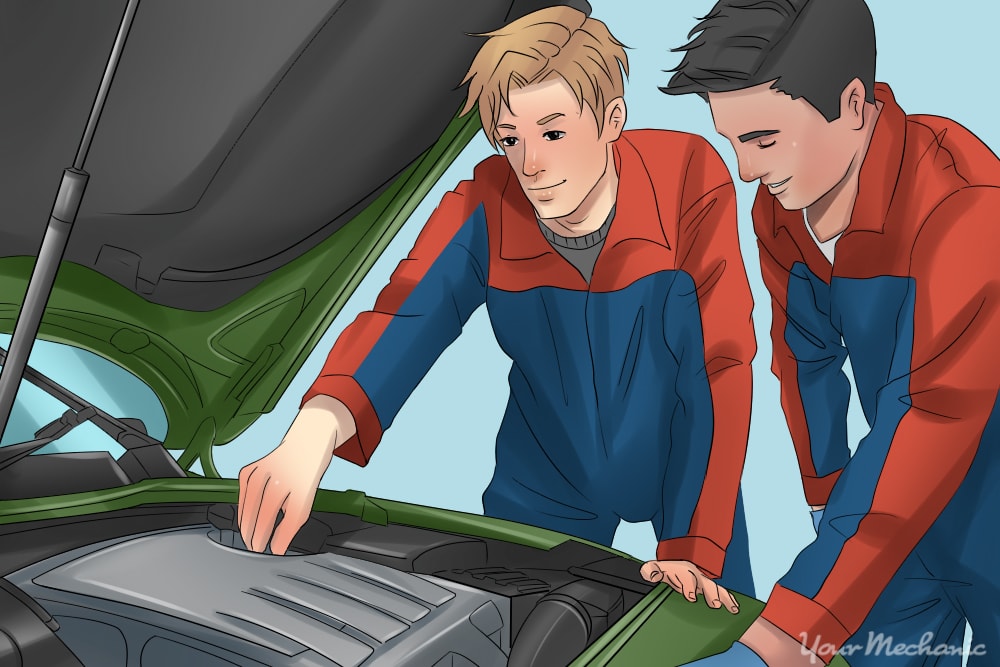 Pursuing a career in auto repair can be an exciting opportunity, but it doesn't happen overnight. Being a mechanic usually requires professional certification, schooling, hands-on experience as well as a strong work ethic. Mechanics often work long hours and will need some customer service skills as well because they often interact with customers in person and on the telephone.
The best way to pursue a career in auto repair is to complete the educational requirements after deciding what type of auto repair you'd like to pursue. Like all career options, you may also want to consider what the average salary will be, as well as whether there are many job opportunities available on the market.
The time it takes you to complete training and courses to become an auto mechanic depends solely on your performance, aptitude, and, of course, your desire. Mechanics must be familiar with a vast spectrum of different automotive parts to understand how they operate and what makes them go wrong. Auto mechanics must also understand the tools they use, including technical tools and computers, which perform regular diagnostics and tests depending on a vehicle's situation. If you're interested in becoming an entry-level mechanic or improving skills you already have, read this guide to advance your career as an automotive mechanic.
Part 1 of 5: Determine what type of auto repair you'd like to do
Before beginning your pursuit of becoming an auto repair professional, it's helpful to know what type of auto repair you'd like to do on a daily business. This will help you focus on which steps to take in order to get you to your goal.
Step 1: Research the types of positions. Research the different types of auto mechanic positions and decide which on you'd like to pursue.
The best way to do this is to review what each type of mechanic does on a daily basis and then decide which one appeals to you the most based on your goals.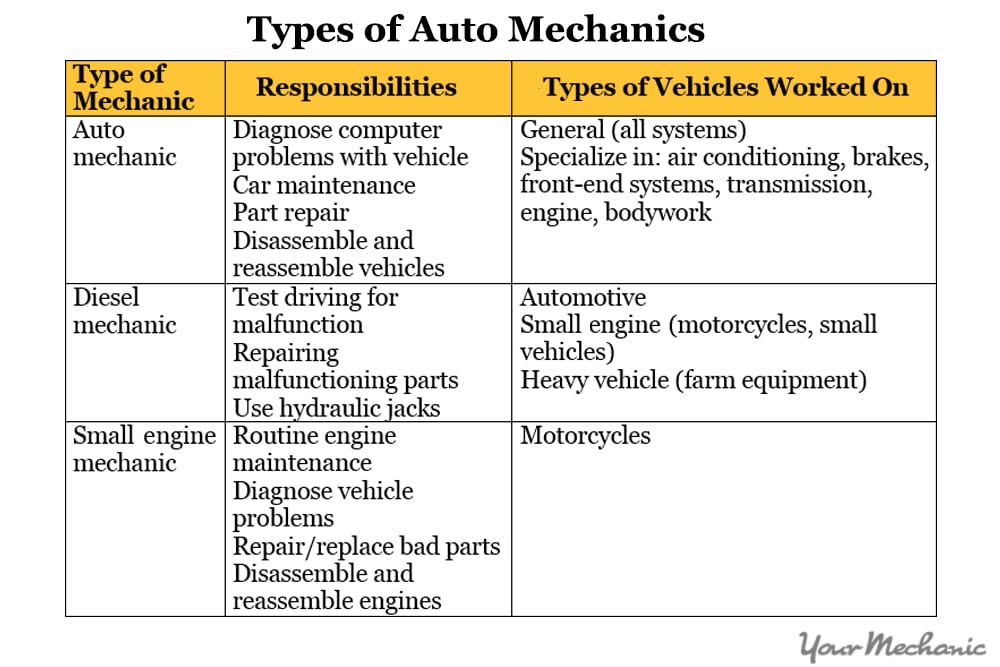 Tip: It can also be extremely helpful to speak with a professional who is already working in the field that you'd like to pursue. You can contact a mechanic directly to ask him/her what she does on a daily basis. This will help you decide if it sounds like something you'd like to pursue.
Part 2 of 5: Get the proper education
Most mechanics complete some type of education and training before looking for a job. This will give you a good foundation and make you more competitive on the job market. There are several options for schooling for auto repair, and it's important to find a program that is appropriate for what you'd like to do in the future.
Step 1: Check if your school has an auto class. If you're in high school and you're interested in becoming an auto mechanic, see if your school offers an auto shop program so you can start to learn the basics of engine repair and maintenance.
Some schools offer credit for such classes, while others offer extra-curricular or after school programs.

Alternatively, if your school does not offer an auto shop program, ask your family or friends if they know a local mechanic who may be interested in showing you some basic skills and tools.

Start to educate yourself about becoming a mechanic by studying materials about the kinds of vehicles you like at your local library.
Step 2: Join an automotive certification program. If you're about to graduate high school, or if you already have, think of joining a vocational school, post-secondary program, college, or community college program that can lead you towards getting your certification.
Check your local community colleges offer certificate in automotive service technology.
Step 3: Choose your program. Decide which type of educational program you'd like to pursue.
Most automotive repair degrees are offered at community colleges, trade schools and technical schools. Many mechanics pursue one of the below options before looking for work.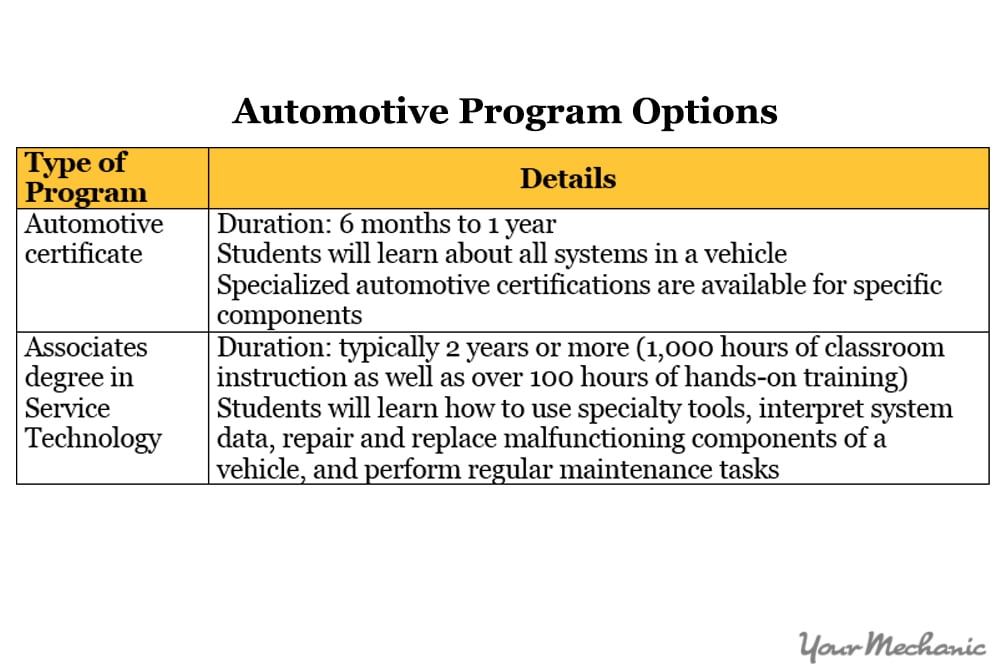 Tip: After completing an associates degree, you can go on to pursue a bachelor's degree in automotive management or technical education. Pursuing a bachelor's degree or higher in management is a good idea for people who'd like to pursue management positions within automotive services.
Step 4: Find the right program for you. Search for a program that is a good fit for you based on location and requirements for enrollment as well as graduation.
A good place to start is Learn How to Become, which has a good search engine for looking up automotive programs based on location and degree type.
Typically, a program will require its new students to have a high school diploma or equivalent. Some things to consider are listed below.
Consideration 1: Budget. Look at how expensive tuition and supplies will be and then determine whether you have enough money to afford paying for school and not working while you're in class. A good way to do this is to add up how much money make every month and subtract all of your expenses. Do you have enough left to cover tuition?
Consideration 2: Funding. Is funding available in the forms of financial aid, grants or fellowships? Many institutions will offer funding through student loans and hardship funds. The best way to look into this is by contacting the financial aid office at the institution where you will be taking classes.
Consideration 3: Experience. Does the program offer hands-on experience? Hands-on experience is necessary for breaking into the automotive industry, so make sure that you will receive an opportunity to get real experience working on cars before you graduate.
Consideration 4: Duration. How long is the program? Some people are looking for a shorter program while others want to spend years in instruction before entering into the workforce.
Tip: Vocational auto repair certification is often available through dealerships and manufacturers for specific types of vehicles. Mechanics that pursue these types of certifications are able to work under an experienced mechanic and will have the benefit of being mentored by someone who has already been working in the industry for several years.

Tip: The cost of programs may vary greatly, so be sure to inquire about the total cost of a program before enrolling. Several programs may require you to provide many of your own supplies, which can greatly increase the cost of your education.
Step 5: Attend a specialization program. If you're already a certified mechanic, but you want to obtain a specialization certification for a particular skill, you can also attend a short-term certificate program at a local vocational school, post-secondary program, or college.
You can do specializations on:

Specific makes and vehicles
Diesel engines
High performance vehicles

Specific car systems (such as a transmission, engine, or brake specializations)

Tip: If you're in high school, or you're already in college and you want to change your area of study, ask your guidance counselor to see what resources they have. Additionally, if your institution has an automotive service program, reach out to the teacher or professor to see how you can get involved.
Part 3 of 5: Get work experience
Step 1: Look into local dealerships that offer training. Dealerships or manufacturers are also good places to improve your skills as a mechanic that are typically forgotten about.
You might have a dealership or manufacturer in your area that offers auto mechanic training.
Step 2: Apply for an apprenticeship. Once you complete your degree or certification, you need to apply for and complete on-the-job training.
Update your resume and provide evidence of your certification and find what mechanics are hiring apprentices in your area.

Most on-the-job training programs last from between 2-5 years, and most start in entry-level positions until they become assistant mechanics or lubrication workers.

During this period, you will work part-time or full-time under the supervision of a mechanic and will be involved with a number of different repairs, giving you the comprehensive knowledge you need to advance your skill set and become a full-time licensed mechanic.

Tip: Your performance during this internship period could land you a full-time position as a mechanic, depending on your progress and skills.
Part 4 of 5: Acquire licensing
Step 1: Acquire licensing. After completing your education and getting 1-2 years of experience, you can apply for certification from The National Institute for Automotive Service Excellence (ASE).
The ASE is a well-known nonprofit organization that offers a special certification for automotive service. It requires at least two years of experience as a mechanic, or the completion of a two-year program and one year of experience. It requires passing a difficult test and can greatly improve the likelihood of being competitive for a career in auto repair. You can register for the test here. Below are the areas in which you can be certified:
Automotive transmission/transaxle
Heating and air-conditioning
Manual drivetrain and axles
Suspension and steering
Brakes
Electrical/electronic systems
Engine performance

Engine repair

Tip: You must pass all 8 exams the ASE offers in order to become a licensed master automotive technician.
Read in detail about how to become an ASE certified mechanic. Each different area requires a minimum of two years of experience (or the relevant education + one year of experience), and passing the exam.
If any person passes all eight exams he or she becomes a Master Automobile Technician.

Any technicians who handle refrigerant materials must get a license from the Environmental Protection Agency (EPA), authorizing them to do so for safe handling.

To get authorized for refrigerant licensing, you must pass the open-book test and pay the associated fee for the license at EPAtest.com.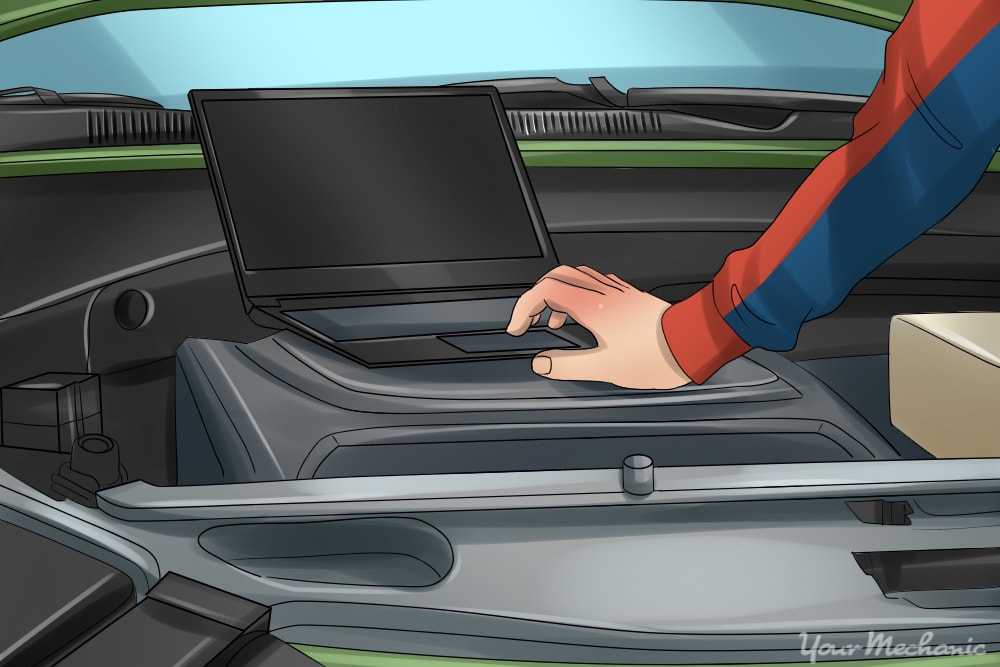 Step 2: Stay updated on new technology. Be sure you stay informed and up-to-date for a fantastic, knowledgeable career providing excellent service to your customers.
The automotive industry is full of new technology and trends that are updated every year.

Being familiar with all of the latest technologies will allow you to diagnose and repair any car that is brought to you for service.
Part 5 of 5: Research salaries online
Step 1: Consider your individual situation. Several factors determine the salary you'll be making and how much it can increase over time:
Education
Years of experience
Size of company


Location

Tip: More education from reputable programs and additional years of experience or expertise in a certain area may bring a higher hourly salary.

Tip: Check out Salary.com for links to salaries for auto mechanics based on state.
Step 2: Calculate your yearly salary. Look at job descriptions when applying for a position or before pursuing a career in auto repair.
Employers will often list the hourly rate for a position. In order to determine what a full-time hour rate will be annually, just double the hourly rate and multiply by 1,000.
For example: $30.00/hr x 1,000 = $60,000 annually.
Becoming an automotive mechanic can lead you to a fruitful and satisfying career that will allow you to help many people. If you're already a certified mechanic and you're interested in working for us, submit an online application to work for YourMechanic here for an opportunity to become a mobile mechanic.
---
The statements expressed above are only for informational purposes and should be independently verified. Please see our
terms of service
for more details