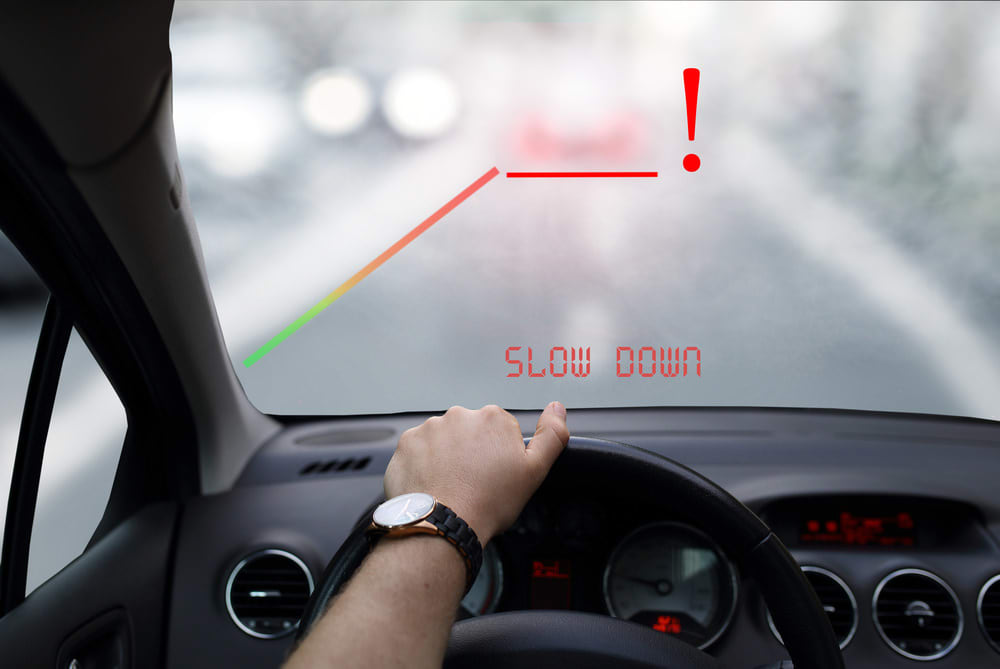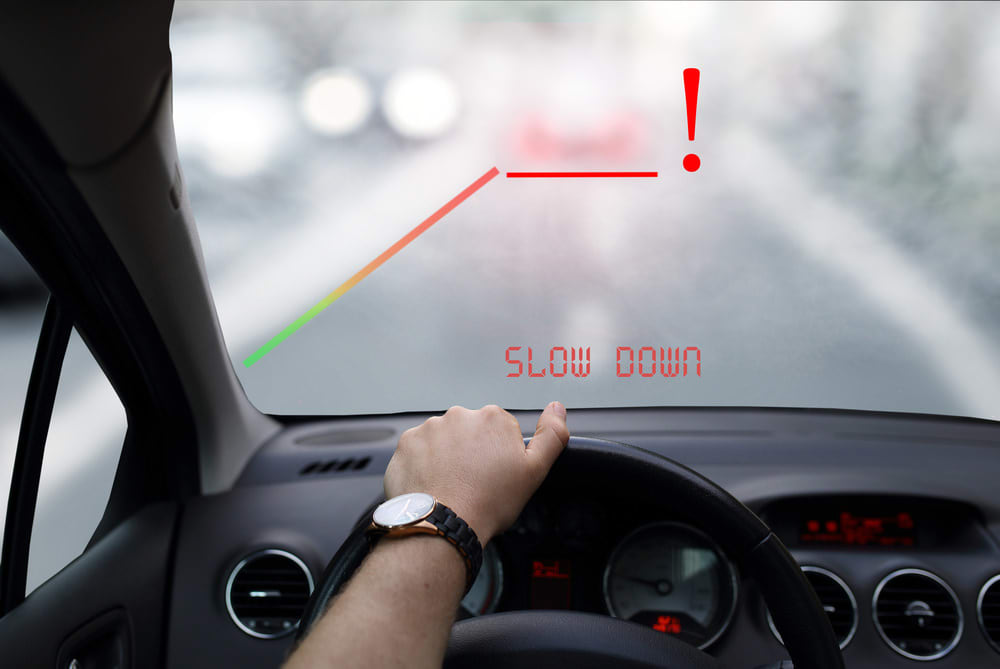 Driver safety has become paramount in recent years. There has been a strong emphasis on ensuring you as a driver can keep your eyes on the road as much as possible. Devices have been incorporated into vehicle controls for this purpose, such as:
Navigation systems so you can avoid looking at maps while driving

Hands-free Bluetooth integration so you don't need to hold your cell phone to answer a call

Steering wheel mounted audio controls so you don't have to look at the radio to change stations

Heads-Up Displays so you don't have to look at your instrument cluster to see your speed
Heads-up displays are not new technology. They have been used in fighter jets since the 1950's so pilots could maintain concentration in a forward view. Head-up displays used to be only for the high-end vehicles like Cadillac, Land Rover, BMW, and Mercedes-Benz. Even then, only the higher trim lines would be equipped with heads-up display technology. Now, it is commonly available on several mid-line vehicles and will undoubtedly gain more popularity.
How heads-up display work
There are a couple different types of heads-up displays. Some vehicles have a section of the windshield that is embedded with transparent phosphors. These phosphors react with a laser that shines onto the windshield and displays the information at eye level on the glass. If the light or laser is turned off, the windshield is clear. Other vehicles use a reflective mirror section on the windshield. While mostly transparent, the reflection allows for a light embedded on the dash to be reflected on the windshield. The light can be turned off, and once again the windshield is clear, or nearly clear.
---
The statements expressed above are only for informational purposes and should be independently verified. Please see our
terms of service
for more details