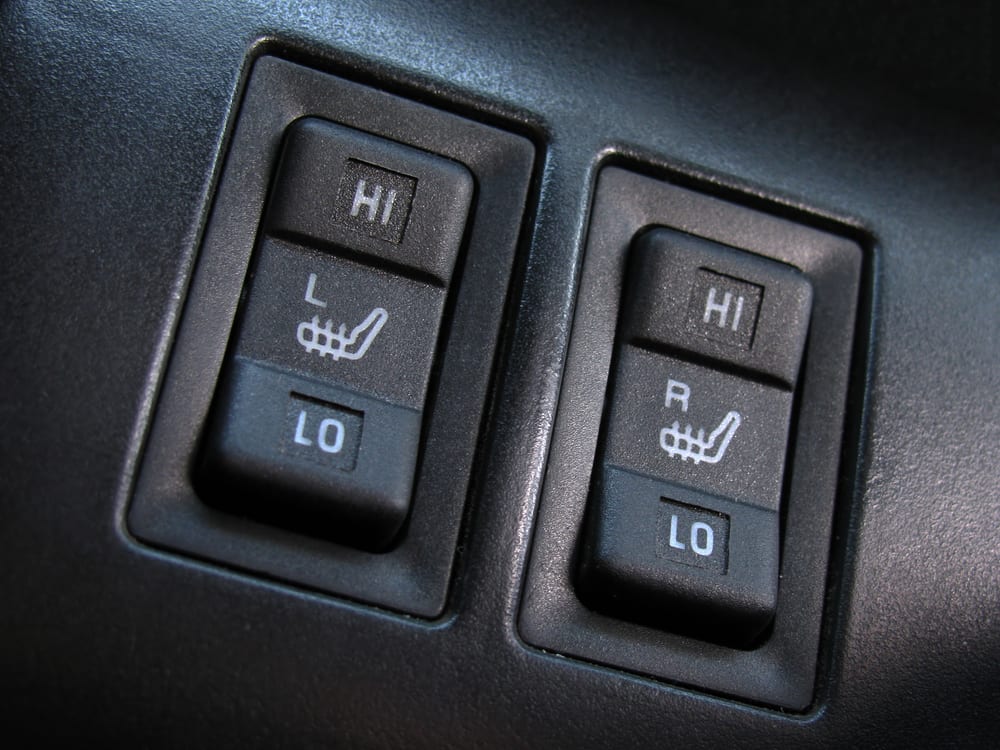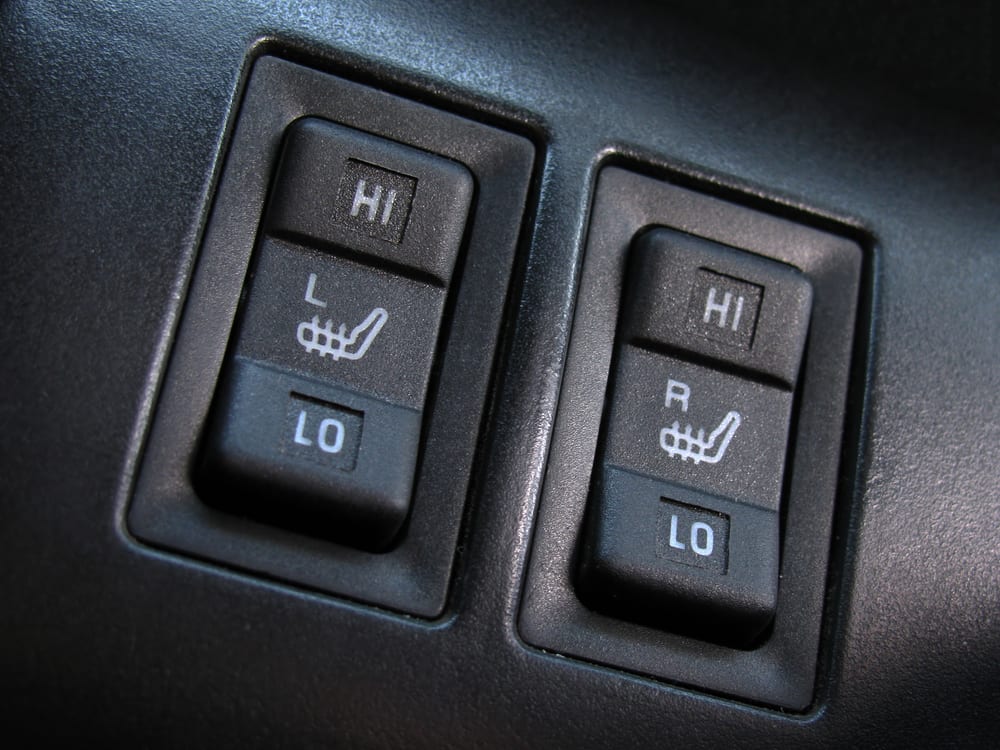 Some vehicles come with car seat warmers, which heat up the seat with the push of a button. Normally the buttons are located on the side of the driver and passenger door. In some vehicles, just the bottom of the seat warms up, where in others both the bottom and back warm up. Seat warmers were first introduced by Cadillac in 1966 to help with backaches.
Benefits of Seat Warmers
Heated seats can make cars much more comfortable in the winter, or for those who often get cold even in the summer. The heater in most vehicles work well, but the car's seat warmer is close to your body allowing you to warm up faster. In some cases, the seat warms up before the rest of the vehicle does.
Potential Problems with Seat Warmers
There have been people who have been burned by seat warmers, but this is not too common. Most of the time when you feel the seat getting too hot, you can shut it off the same way it was turned on. Push the button until the light is turned off, indicating the seat warmer is no longer on. It is just something to be aware of when using seat warmers on a regular basis.
Myth of the Car Seat Warmers
There is a myth of car seat warmers out there, which is the myth that these warmers create hemorrhoids. This is not true, car seat warmers do not create hemorrhoids nor do they make the condition worse.
Repairs
Repairs on car seat warmers vary from different types of vehicles. Sometimes the heating element burns out so the whole system needs to be replaced. The heating element is attached to the upholstery so it is a big job that needs to be done by a professional. Before taking the vehicle in, check to see if any of the fuses are blown. If they are, the problem may cost less but still should be done by a professional mechanic as you are dealing with electricity.
Car seat warmers are nice to have in the winter and on cool summer nights. With the heat close to your body, you will warm up faster and feel more comfortable on longer drives.
---
The statements expressed above are only for informational purposes and should be independently verified. Please see our
terms of service
for more details