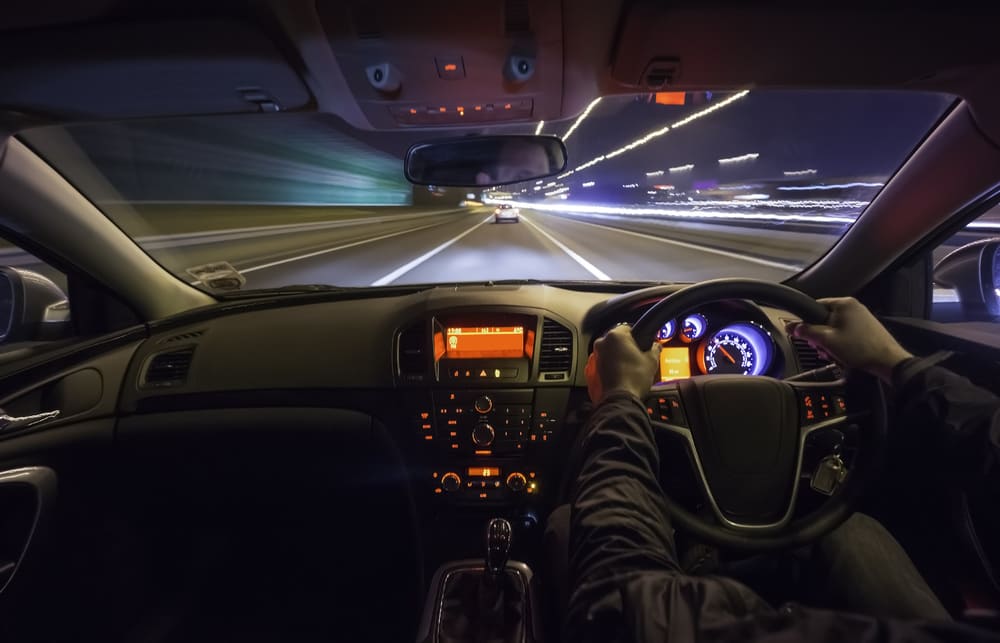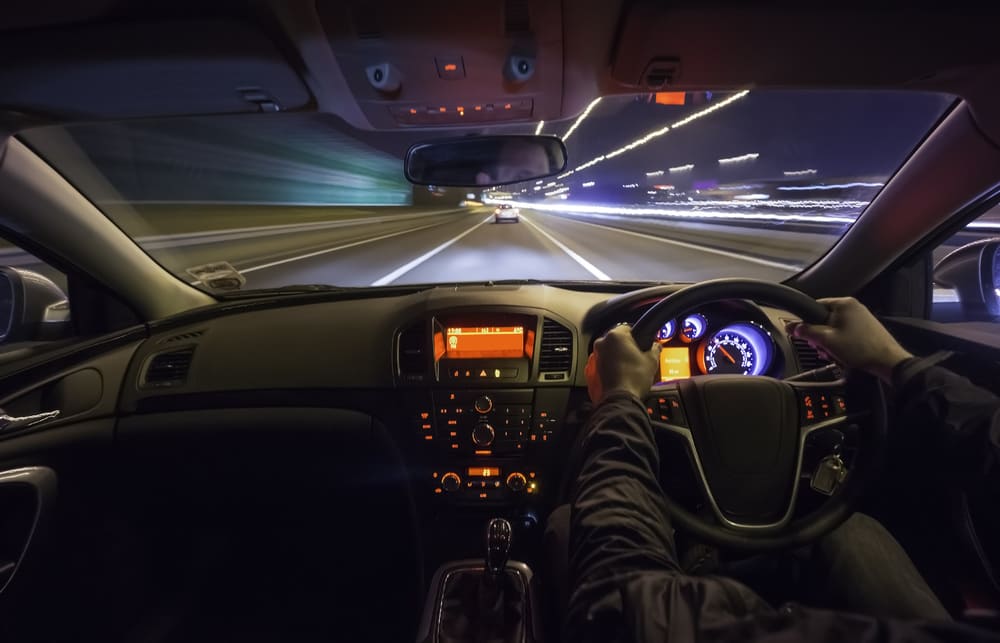 Nighttime driving is inherently risky, even with modern automotive headlights. There are many threats that you might not see, from other drivers to deer and other animals in the road. Whether you're driving in town or out in the country, here are the 10 most important tips to help you be a better driver at night.
Be alert
One of the most important tips is to remain alert at all times. It's easy to get fatigued when driving at night – your eyelids droop, your attention wanders, and eventually, you're feeling sleepy and not paying close attention. Do whatever you have to do to stay alert – roll down the window, turn up the radio, or talk to yourself if that's what it takes.
Check headlight adjustment
Your headlights are the only things that allow you to see the road ahead during night driving, but they might not be doing their job. Check the angle of the headlights – they should both point the same direction, and they should illuminate the road well ahead of your car. However, they can't be aimed too high or you'll blind oncoming drivers. If you have a question about the proper alignment of your headlights, one of our mechanics can assess their orientation and adjust them as necessary.
Check your headlights regularly
It's surprisingly easy to fail to notice that one of your headlights isn't working until you need it. Make sure to check your headlights on a regular basis: simply turn your headlights on in the dark, and with your car in Park, get out of the car and visually inspect that all of your headlights are brightly lit.
Deer never travel alone
While it's possible to encounter a number of animals on the road at night, the most common are deer. Remember that deer almost never travel alone. If you see one, there are others that may cross in front of you.
Dim interior lights
Sure, you can adjust the brightness of your interior lights all the way up, but that actually destroys your night vision and makes it harder to see. Dim your dash lights to a comfortable level.
Avoid the cell phone
Using a cell phone while driving is never a good idea, but it's particularly bad at night, as the brightness of the screen can temporarily decrease your vision when looking from the screen back to the road.
Focus on the right side
The headlights of oncoming cars can make it very difficult to see at night. Rather than focusing straight ahead, focus on the right side of the road when other cars approach in the opposite lane.
Split up
You should maintain one car length for every 10 miles per hour of speed during daylight hours. You need to increase that space at night to account for the reduced visibility.
Clean your windshield
A dirty windshield is more than an eyesore. It scatters light, making it more difficult to see at night. Clean it off (inside and out).
Don't drink
We're not talking about DUI here – just one drink is enough to make you sleepy behind the wheel.
Following these simple tips will help ensure that you're a better driver at night, and avoid potentially serious accidents.
---
The statements expressed above are only for informational purposes and should be independently verified. Please see our
terms of service
for more details