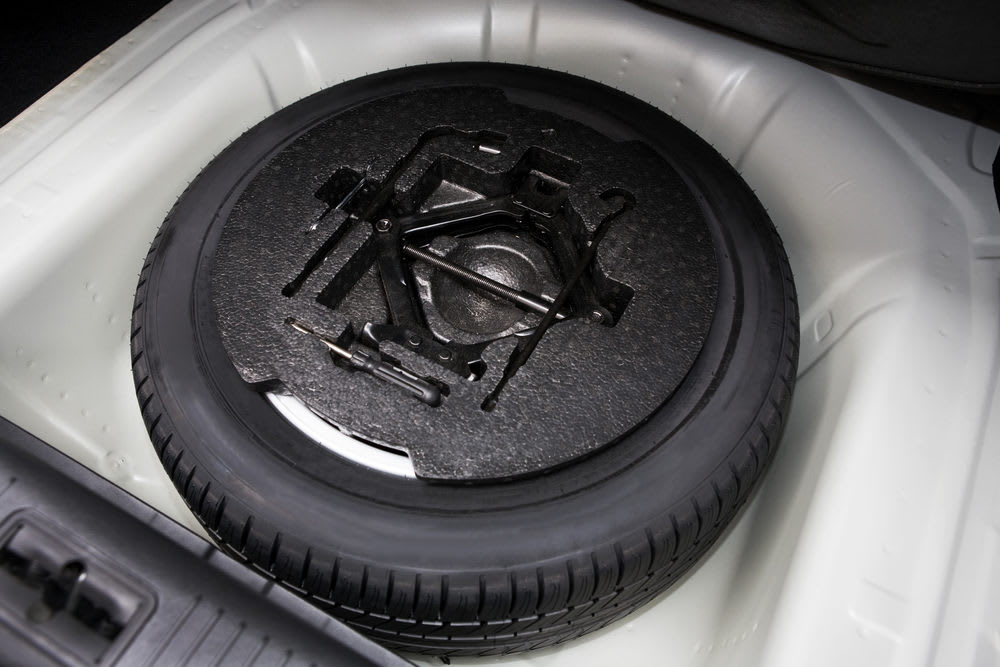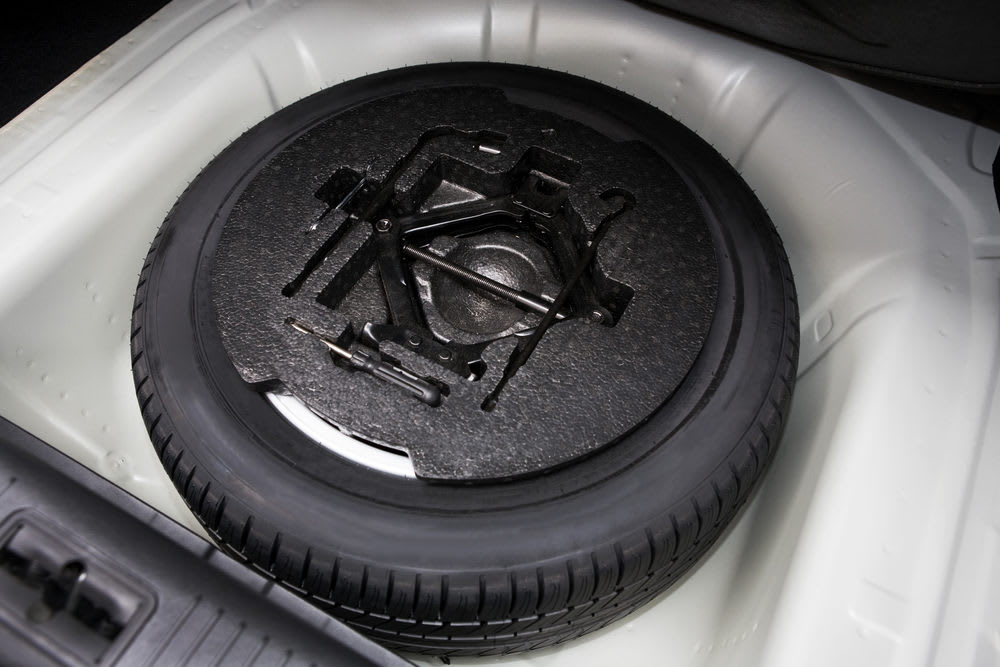 The most neglected safety device your car is equipped with is your spare tire. It hides in your trunk or under the back of your vehicle and you don't give it a second thought until you really need it. It can be years, or even decades, before it needs to be used in an emergency, but how do you know if your spare tire is still in good condition?
Visually check the condition. Ideally you won't wait until you need to use your spare tire to find out if it looks alright. Whenever you check the spare tire, look for cracking in the sidewalls and in between the tread blocks. If there are light cracks that the edge of a penny don't catch on, you are alright to use the spare tire and just have it replaced after usage. If there are deeper cracks that the edge of a penny falls into or catches on, the tire is not safe to drive on as the tire's strength is compromised. It could blow out on you.
Check the tire pressure. While spare tire pressure should be checked during every oil change service, it is all-too-often overlooked. Check the spare tire pressure with a tire pressure gauge and compare the actual pressure to the manufacturer's specification. You will find the appropriate pressure listed on the driver's door placard along with the other tire pressures. If the tire is flat or severely under the recommended air pressure, don't take your chances driving on it. Re-inflate it when you are able to and monitor it for leaks.
Check the manufacture date. You may not think a tire expires, but tires are not meant for use beyond 10 years from the date they were manufactured. A tire is made of rubber which degrades especially when exposed to environmental elements. While a tire's life may last longer than 10 years, it's rare. If the manufacture date on the sidewall of the tire makes it older than 10 years, have your spare tire replaced.
Check the tread depth. If you've bought your car new, it is unlikely that the spare tire has been replaced without your knowledge. If you purchased your vehicle second-hand, it is possible the spare tire has been switched out for a tire of much lesser quality or poor condition. If the spare tire is worn beyond 2/32nds of an inch of remaining tread, replace the tire immediately. It's considered worn out and must be discarded.
Make sure you check your spare tire as part of your regular vehicle service routine. It has the potential to save you a massive headache down the road.
---
The statements expressed above are only for informational purposes and should be independently verified. Please see our
terms of service
for more details