The typical person spends a lot of time driving. Depending on your particular line of work and personal habits, it may even feel like your car is a second home. Recent studies indicate the average American spends about 500 hours in a car each year, and this translates to close to a month being on the move in a vehicle. While your amount of time inside a car may be a little less or more, chances are you could benefit from making your car a bit more comfortable. Here are some ideas of how to achieve that.
Method 1 of 4: Create a soothing ambiance
Just as you would set the mood for a romantic evening, you can create the right ambiance within your car for ultimate comfort. Think about what environment will put you most at ease while driving without worrying about the judgement or preferences of others. Your car is your sanctuary, and you are the one making the rules about what goes on inside.
Step 1: Engage your sense of smell. This can be done with air freshener scents, whisking you away to a tropical paradise or evoking memories of your mother's apple pie.
Step 2: Adjust the temperature. Make sure the temperature matches your mood and what you are wearing, so you are neither too hot nor too cold.
Step 3: Choose the right music. Let the music of your choice transport you where you need to be, keeping other favorite tunes on hand in case your mood changes.
Method 2 of 4: Achieve the right amount of cushion
Adjusting the slant of your backrest or height of your seat only goes so far in making you feel most at ease. If, however, you haven't made adjustments in a while, double check that your settings are where you like them best - especially if anyone else has driven your car recently.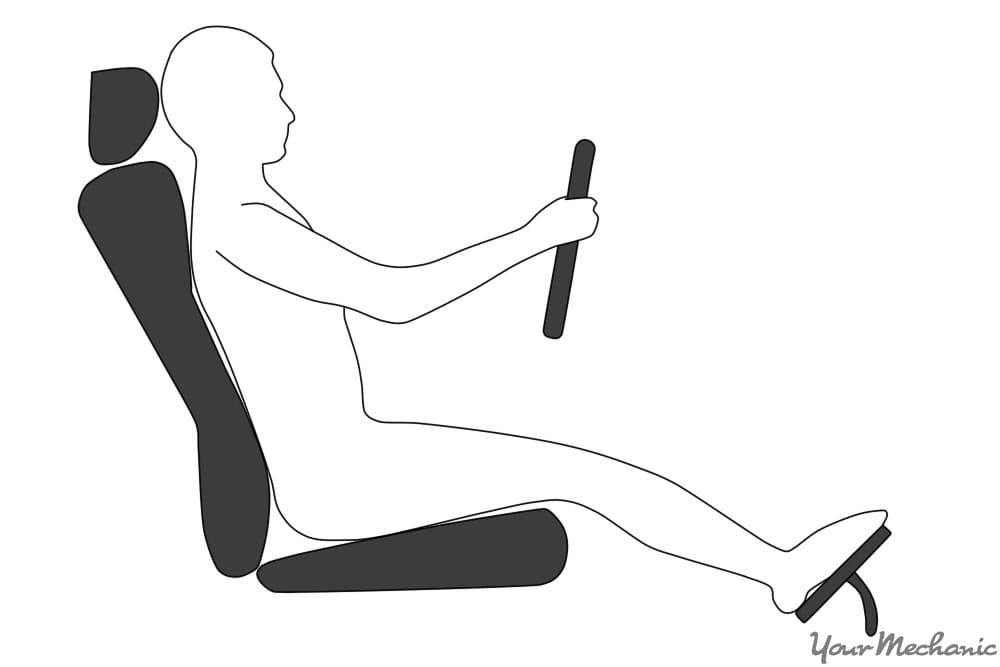 Step 1: Adjust the seat. Adjust it forward or backward to discover a distance to the pedals that doesn't hyperextend your legs or make them feel too constrained.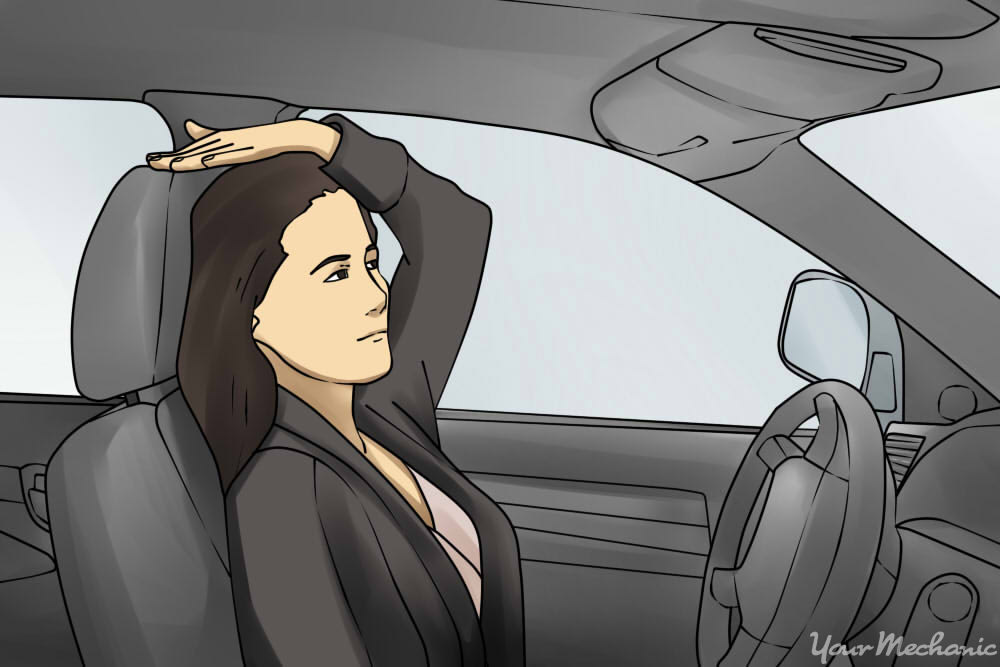 Step 2: Adjust your headrest. The height and tilt of your headrest may also merit fine tuning.
With the proper positioning, there will be less stress on your neck, which will also prevent tensing up in your shoulders.
Step 3: Add a seat cover. Consider adding a plush seat cover for extra padding along your back and bottom.
There are even seat covers on the market that heat up to soothe aching muscles or vibrate for an invigorating massage.
Step 4: Add a neck pillow. Another extra that might make you more comfortable is the addition of a neck pillow to provide extra support for your cervical spine.
Method 3 of 4: Organize to keep essentials near
Part of being comfortable in your car is having essentials at your fingertips.
Step 1: Consider a car organizer. The types of car organizers are nearly as plentiful as the types of cars on the market, so there's sure to be one or two that fits your needs.
Car visor organizers, for instance, keep sunglasses in easy reach for when the sun is too bright while a between-the-seats divider holds your phone or lip balm in both plain view and out of your way.
Organizers can also foster comfort by keeping things out of sight that might inadvertently induce stress. For example, a behind-the-seat organizer can keep kids' toys and books out of view while still being there when you need them.
Method 4 of 4: Stay refreshed and sated
Step 1: Stay hydrated and satisfied. Don't let thirst or hunger dampen your driving experience, especially on long trips.
Keep a non-perishable snack in your glovebox for when hunger pains hit and a bottle of water stashed to quench thirst. You may even consider taking a small cooler filled with treats with you for day trips or overnighters to ensure your basic needs are always met.
These simple things can go a long way in making your car more comfortable - whether it's just for a few minutes a day or for days at a time. After all, if you have to spend a good amount of your time there, you might as well settle in properly to enjoy the ride. If you notice any odd noises or if your car is running less optimally than it used to, have one of YourMechanic's certified technicians take a look.
---
The statements expressed above are only for informational purposes and should be independently verified. Please see our
terms of service
for more details