It can be a challenge to be short. Along with difficulties reaching tall shelves and keeping stepladders on hand, people tend to view you differently solely based on your height. While there are some things out of reach (pun intended), such as achieving the dream of being an NBA All-Star, those with a shorter stature are capable of big things. Those big things include driving big trucks – whether those trucks are diesel semis or king cabs with lift kits.
Part 1 of 1: Driving a big truck if you're a small person
Step 1: Get assistance climbing behind the driver's seat. The first challenge for a small person in driving a big truck is getting inside.
If this is a one-time event, you may opt to get a little helping hand from a friend or a portable step stool to climb into the cab. On the other hand, if you plan to drive a big truck regularly, you need to be able to get in and out without any outside assistance.
Install a truck side step for that extra boost you need.
Step 2: Make adjustments to reach the pedals. Try moving the seat up closer to the pedals to be able to push them with ease. Like in the previous step, this is a perfectly acceptable method for infrequent or one-time driving sessions.
Unfortunately, by moving the seat far forward, you put yourself at greater risk of injury in the case of a collision by being so close to the steering wheel and dash. A better long-term solution is to attach one or more pedal extenders to bridge the gap between the controls and your diminutive legs. Such pedal extenders slip on top of the existing pedals for easy installation, and can be transferred from vehicle to vehicle.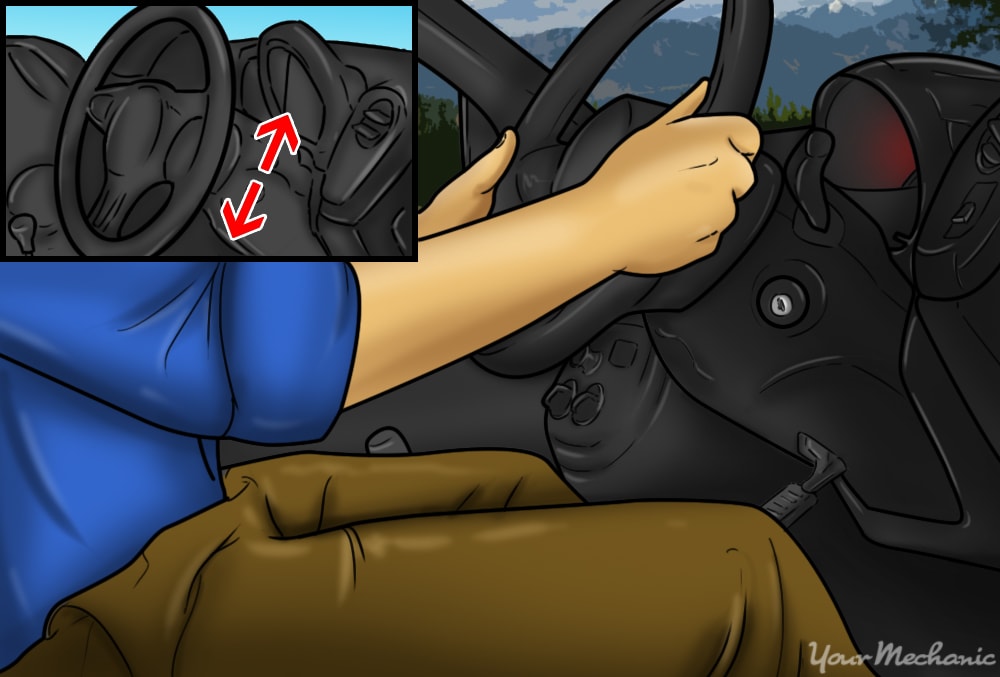 Step 3: Tilt the steering wheel to where it is almost level with your shoulders. This positioning allows plenty of room for you to see over the wheel without craning your neck or leaning far forward.
It also allows you more range of motion to make big turns without fatiguing the shoulders over long drives in your big truck.
Step 4: Adjust the mirrors. Once you've conquered physical challenges like getting inside and reaching the pedals, the remaining challenge is in having the visibility necessary to drive a big truck.
Although it is important to adjust the mirrors any time you drive a vehicle that is new to you, it is even more crucial when driving an oversized truck.
Angle the rear view mirror inside the cab and all side mirrors to minimize the amount of blind spots. This will help you judge your truck's relationship to other traffic, curbs, and other facets of your surroundings. They are also invaluable tools for coming to a stop or parking a big truck.
Making these adjustments will greatly aid a small person behind the wheel of a big truck, and may even be helpful in any size vehicle or driving situation. Height should never bar an individual from driving a large vehicle, and simple tweaks or additions can make it possible for short people to make a living as semi truck drivers or take their families on outdoor excursions in big 4X4 trucks. Furthermore, it can be fun to watch the faces of onlookers when you exit the cab of a truck that appears to be too large for the driver - although no one would ever guess until driver's side door opens and you stand beside the truck outside.
---
The statements expressed above are only for informational purposes and should be independently verified. Please see our
terms of service
for more details