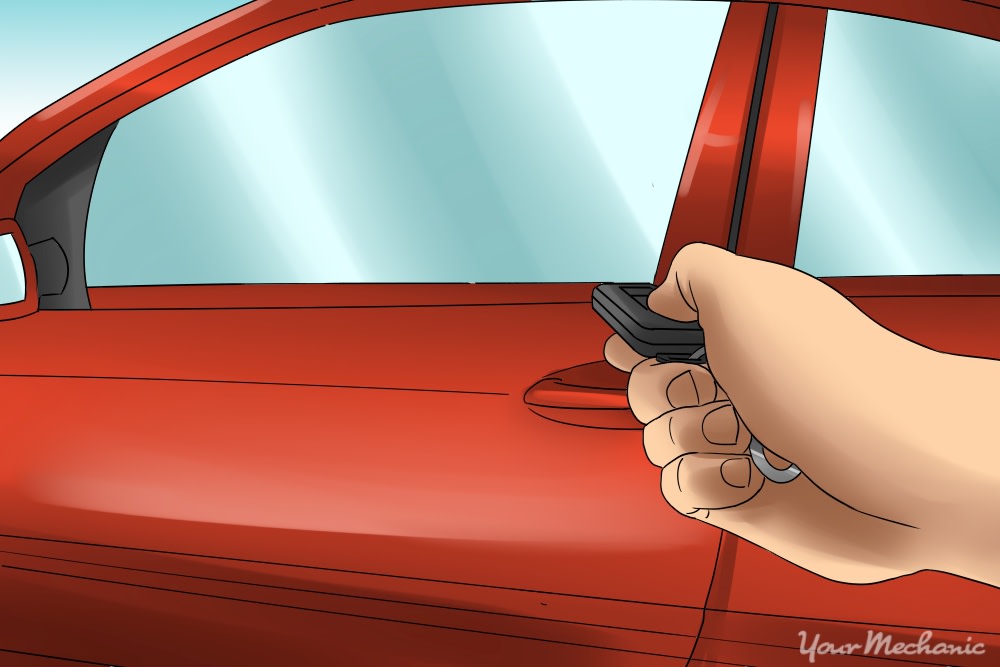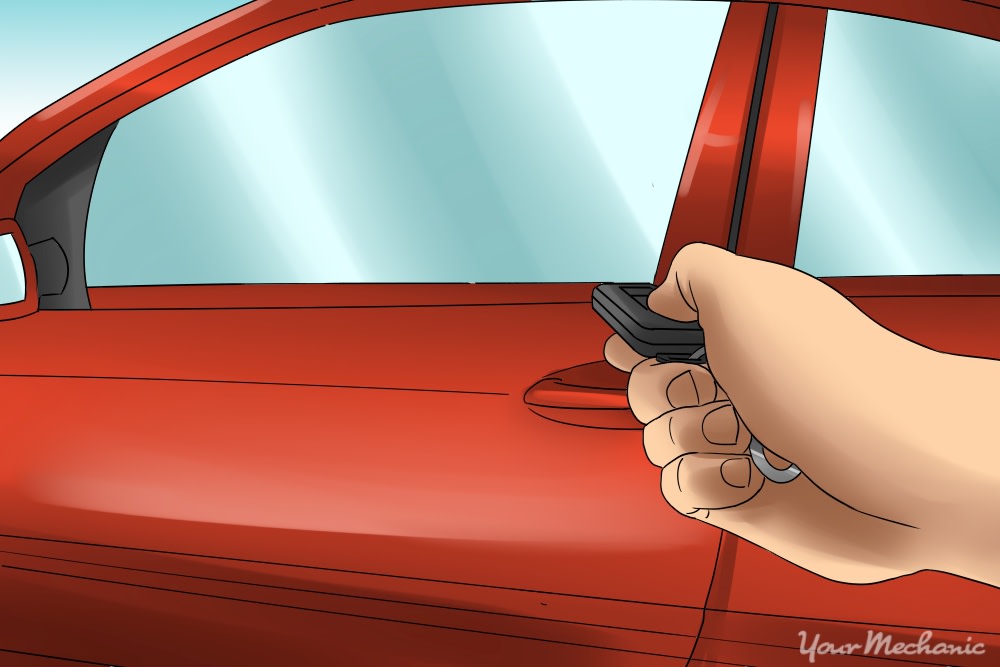 Depending on where you live, an anti-theft device may give you added peace of mind about the security of your car. It may also lower your car insurance rates, which is an added bonus. With so many products on the market, it can be difficult to choose the best one for your model. Keeping in mind a few options can help make the choice much easier.
Part 1 of 2: Types of anti-theft devices
Products listed under the category of anti-theft devices can have a wide range of features and purposes. Some are basic items to disable your car, while others provide more advanced protection. Some even allow you to track your vehicle if it is stolen. Here are the various types of anti-theft devices and what they are designed to do. This list will help you understand your options so you can decide which ones you need for your vehicle.
Option 1: Steering wheel locks. This device is placed on the steering wheel to lock it in place. The car can't be driven until the lock is removed.
One popular version of this device is called The Club. The device works by fitting in between the rim of the steering wheel. You then extend it and lock the handles on either side into place around the steering wheel rim. The length of the device keeps the steering wheel from being fully turned.
Option 2: Hood lock. This lock is designed to deny access to under the hood, preventing thieves from stealing the battery and other parts on your car.
These are similar to the hood pins found on some muscle cars. The main difference is that hood locks lock into place, requiring a key to open them. While this won't stop a thief from stealing your vehicle, it can keep him from taking valuable engine components.
Option 3: Tire lock. This locks onto the tire to prevent car from being moved, and it must be removed before you can drive the car.
Usually used by police departments to immobilize vehicles owned by drivers who have failed to pay their parking tickets, a tire lock also finds use as an anti-theft device. This is because thieves cannot drive away with the car with such a device in place, which effectively immobilizes the tire.
Option 4: Electronic immobilizers. Many of today's cars include this system on the car key, which sends signals to the ignition to prevent the vehicle from starting without the key.
The fuel system locks up, and the engine won't start. Called RFID, or radio-frequency identification, this technology uses an electromagnetic field to identify and track key fobs containing an RFID chip keyed to that particular vehicle. Without the appropriate RFID chip, the car cannot start.
Option 5: Kill switch. This is designed to shut down the electrical system on a car. This device is often activated when the car is locked and the person must perform a series of routines before it unlocks.
Kill switch kits include a mini-toggle switch, wire, and installation instructions. The switch itself is 1/2 inches long and 1/4 inches wide, so you can hide it anywhere in the front seat area. If a thief attempts to hotwire your car by trying to bypass the factory or aftermarket alarm, they will not be able to start it.
Tip: Kill switches don't require car knowledge to be installed. The kill switch can be mounted under the dash or seat or any other good hiding place.
Option 6: Car alarm. These systems are often activated when certain activities take place, such as when someone breaks the vehicle's glass, attempts to enter without a key, or enters within the vehicle's perimeter, usually by touching the car.
Many alarms come with stickers you can display in your window to help deter thieves.
Option 7: Electronic tracking systems, such as Lojack. These systems are activated when the car is reported as stolen. The company tracks the vehicle as it moves and alerts law enforcement to help capture the thieves quickly.
Part 2 of 2: Choosing the best system
When selecting the best anti-theft system for your car, you must consider several factors. Some of these are your budget, the security of your home or work neighborhood, and the type of car you drive.
Step 1: How much are you willing to spend? Some security systems cost as little as a few dollars, while others come with a price tag in the thousands. Your best bet is to buy the most expensive anti-theft device or system you can afford.
Step 2: Where do you live? Your location for home or work will determine how much protection you need. If you spend time in a high-crime area, a more advanced anti-theft device may be the answer.
Step 3: What model of car do you drive? Some cars have a higher theft rate, depending on where you live. Some car thieves prefer newer models for their price and look, while others go for the older models because they are easier to dismantle when selling for parts.
Tip: Consider how the anti-theft device will impact your life when you have to remove it or deactivate it. Devices that you can remove easily are best if you plan on selling the vehicle down the road.
Protecting your investment with an anti-theft device can keep your vehicle from being stolen or broken into. Learn what devices are available when shopping so that you can make the best choice when it comes to your vehicle. If you need help with an anti-theft device, call an expert mechanic for advice and installation.
---
The statements expressed above are only for informational purposes and should be independently verified. Please see our
terms of service
for more details