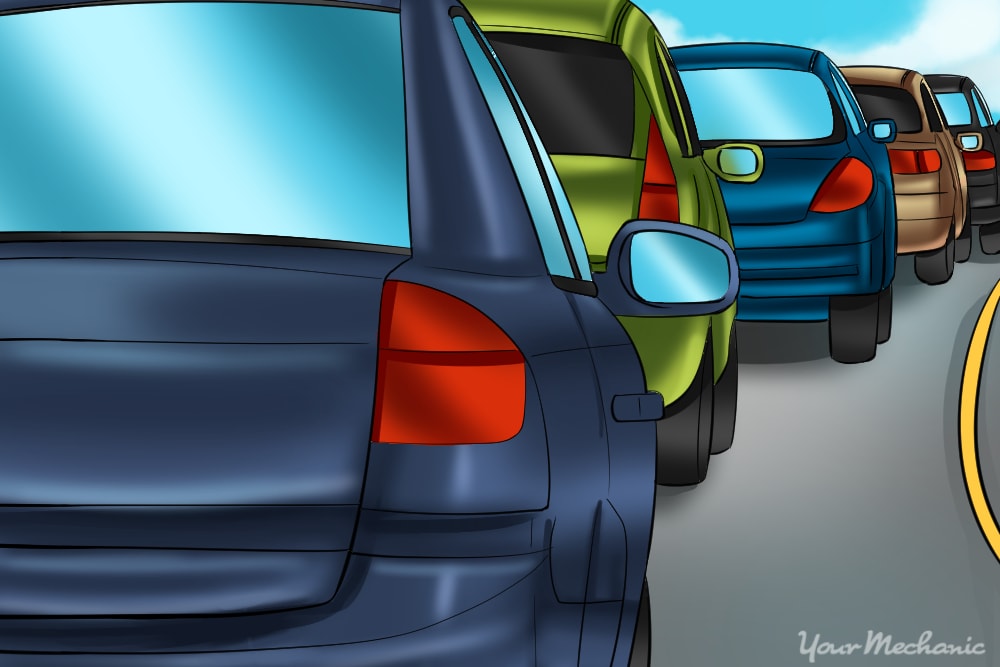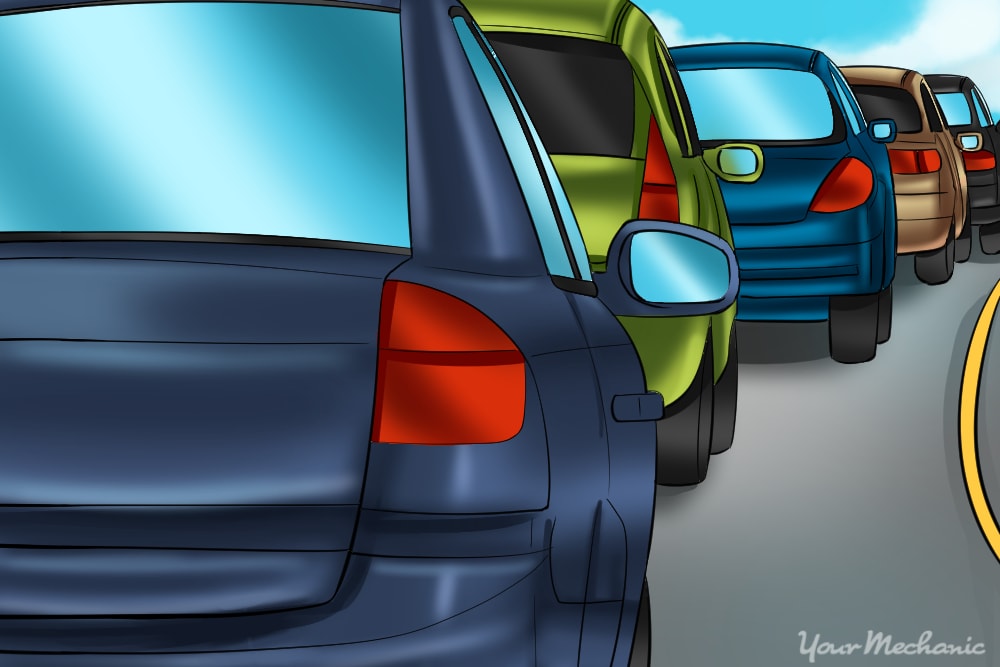 Brake lights are one of many important safety features we take for granted on our vehicles. Most vehicles are equipped with three brake lights: left, right, and center. The center brake light is typically known under different names: center-mount, high-mount, or even third brake light. Brake lights fail for many reasons, often because there's a burned bulb causing one or more brake lights to be inoperative. Other times the brake light system can have a complete failure of the brake lights.
Many vehicles do not have a "bulb out" indicator so it is important to walk around your vehicle on occasion and conduct a bulb inspection to be certain they are all functioning properly.
Part 1 of 2: Checking the brake light bulbs
Materials Needed
Fuses
Pencil with eraser top
Ratchet/socket set

Sandpaper

Tip: Gluing a small piece of sandpaper to the tip of a pencil eraser makes for easy cleaning of bulb socket contacts.
Step 1: Located burned bulbs. Have a friend step on the brake pedal while you observe the vehicle from the rear to locate which, if any, bulb is out.
Step 2: Remove the bulb. Some vehicles have easy access to the tail/brake light assemblies from behind, either inside the trunk or inside the trunk lid, depending on application. Others may require removal of the tail/brake light assembly. Access the bulb according to your vehicle.
Step 3: Replace the bulb. Once the bulb is removed, this is a good time to use the sandpaper-topped pencil eraser to clean the contacts in the bulb socket.
Insert the new bulb. Have your friend apply the brakes before reinstalling the lamp assembly to verify operation.
Part 2 of 2: Checking the brake light fuses
Step 1: Check the fuses. Using your vehicle owner's manual, locate your brake light fuse. Many modern vehicles have more than one fuse box in different locations.
Step 2: Replace the fuse if blown. Fuses can sometimes blow simply due to age. If you find the fuse to the brake lights blown, replace it and check the brake lights. If the fuse remains good, then it may have simply blown due to age.
If the fuse blows again immediately or after a few days, then there is an electrical short in the brake light circuit.
Note: If your vehicle is blowing brake light fuses, there is a short in the brake light circuit that should be diagnosed by a professional.
It could be anywhere from the fuse box, to the brake light switch, wiring to the brake lights or even the brake/taillamp housing itself. Also, if your vehicle is equipped with LED brake lights, either all three or simply the center brake light and it is not functioning, the LED circuit itself may be defective, requiring replacement of that LED lighting assembly.
If replacing brake light bulbs has not resolved your issues, contact a professional mechanic, such as one from YourMechanic, to replace your brake light bulb or figure out why your brake lights aren't working.
---
The statements expressed above are only for informational purposes and should be independently verified. Please see our
terms of service
for more details