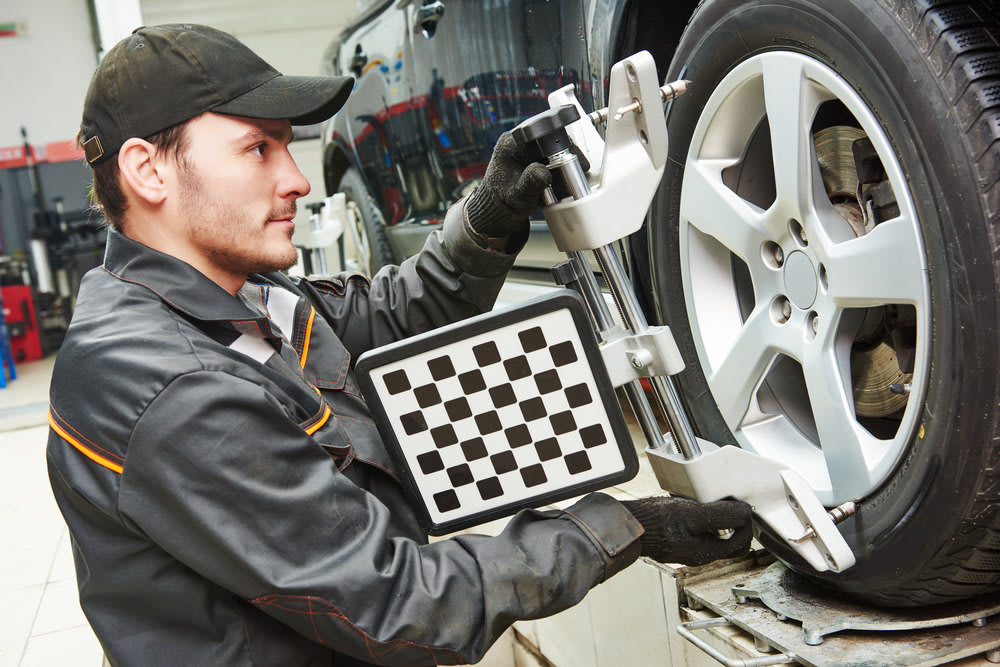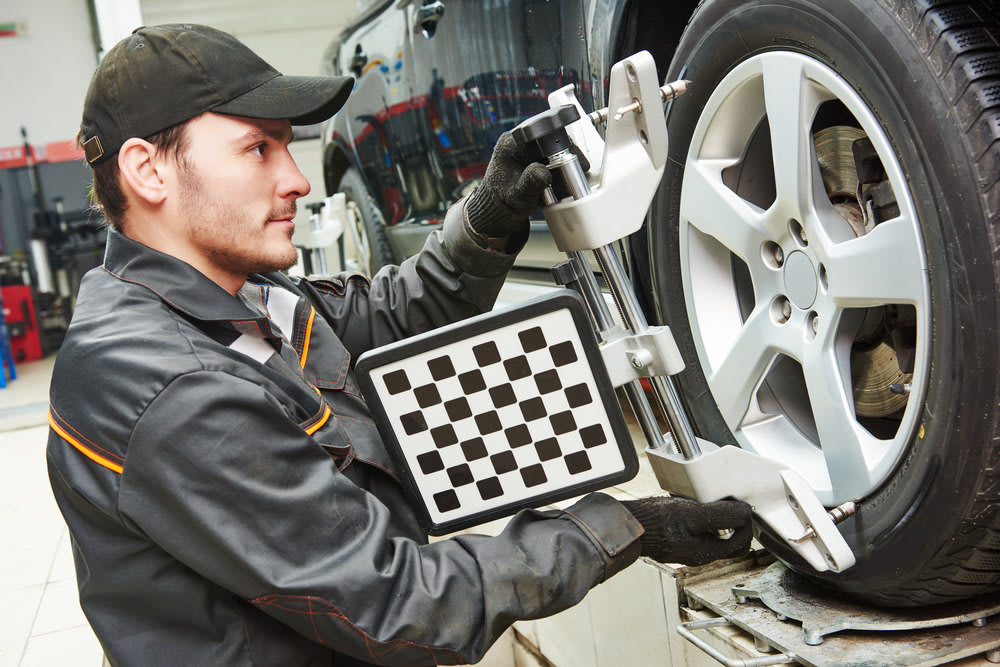 Keeping a car, truck, or other vehicle running safely and efficiently requires a certain amount of routine maintenance. Most owners know that they're supposed to get their oil changed periodically, but what about the suspension — what routine maintenance does it need?
The parts of a vehicle that keep it connected to the road, from the tires up, are collectively referred to as the suspension. The suspension supports the vehicle, but it does much more than that: a good suspension allows a car or truck to ride smoothly over bumps, to turn safely and reliably, and to maintain its balance during emergency maneuvers. A modern suspension needs to work on smooth asphalt or rough gravel, when carrying a lone driver or a full complement of passengers and luggage, in stop-and-go traffic or at expressway speeds. Because the system is critical to both comfort and safety, it's in every driver's interest to keep the suspension working as well as it should.
Luckily, modern suspensions don't require very much maintenance. As long as you do a couple of things routinely, keeping a suspension in good working condition is fairly straightforward.
How to keep a suspension in good working order
One of components of the suspension that should be checked most frequently are the tires. First, it's important to check the inflation of all tires regularly. Some drivers carry their own tire gauges and check at every fill-up; that's usually not necessary but checking every 1,000 to 3,000 miles is a very good idea. Under-inflation, by even a few pounds can decrease fuel economy, increase tire wear, and even render a vehicle unsafe to drive, so if tire pressure is lower than recommended it's important to add air to achieve proper inflation. After adding air, keep an eye (and a tire gauge) on that tire; if it loses air consistently, you'll need to do something about it (a mechanic may be able to patch a leak, or the tire or wheel may need replacement).
Some car owners don't check their tires' pressure because they think they'll be able to see or feel when a tire is low on air. That approach was OK in the past, but modern tires don't look noticeably different until they've lost almost all their air; it's possible for a tire to be dangerously under-inflated and still look and feel normal. It's important to check the air with a tire gauge.
More tire issues
If your car's tires are supposed to be rotated (check your manual; some cars don't need it), then it's appropriate to follow the manufacturer's schedule, which may recommend it every 10,000 miles or so. You or your mechanic should also check the tire tread depth periodically to make sure no tire needs to be replaced; taking a look when checking the air is easiest.
What about things other than tires
The only other routine maintenance that most suspension systems need is wheel alignment. It's a good idea to have all four wheels aligned periodically — every two years or 30,000 miles is the practical maximum interval for most cars, and vehicles that frequently see rough roads, especially potholes, may need alignment every 15,000 miles. Also, any time you replace your tires you'll want to get an alignment.
What about other maintenance — don't suspensions need to be lubricated, or something like that?
The happy answer for most drivers is no, lubrication isn't necessary (or even possible) on most cars and trucks that were built in the last twenty years. It's important to check the entire system periodically (about every 15,000 miles is a good idea) to make sure everything is within tolerance and working correctly, and to make sure the power steering fluid isn't low (it's normal to check this at every oil change), but as long as nothing is bent or worn out there isn't anything else you need to worry about. When a suspension part finally does wear out it will probably need to be replaced, but most suspensions won't need that for at least 50,000 miles and often much more.
In summary, here's a sensible schedule for suspension maintenance:
Every 1,000 to 3,000 miles, check tire inflation and check tread depth.

At every oil change, check the power steering fluid; top off if necessary.

On the manufacturer's schedule (often around every 10,000 miles), rotate tires if applicable.

Every 15,000 to 30,000 miles depending on the vehicle's use, or when replacing tires, have the wheels aligned.

Every 15,000 miles or at every alignment, check all suspension components for wear.

If the vehicle is in an accident or if the ride or handling change, check all suspension components for wear or damage.
---
The statements expressed above are only for informational purposes and should be independently verified. Please see our
terms of service
for more details