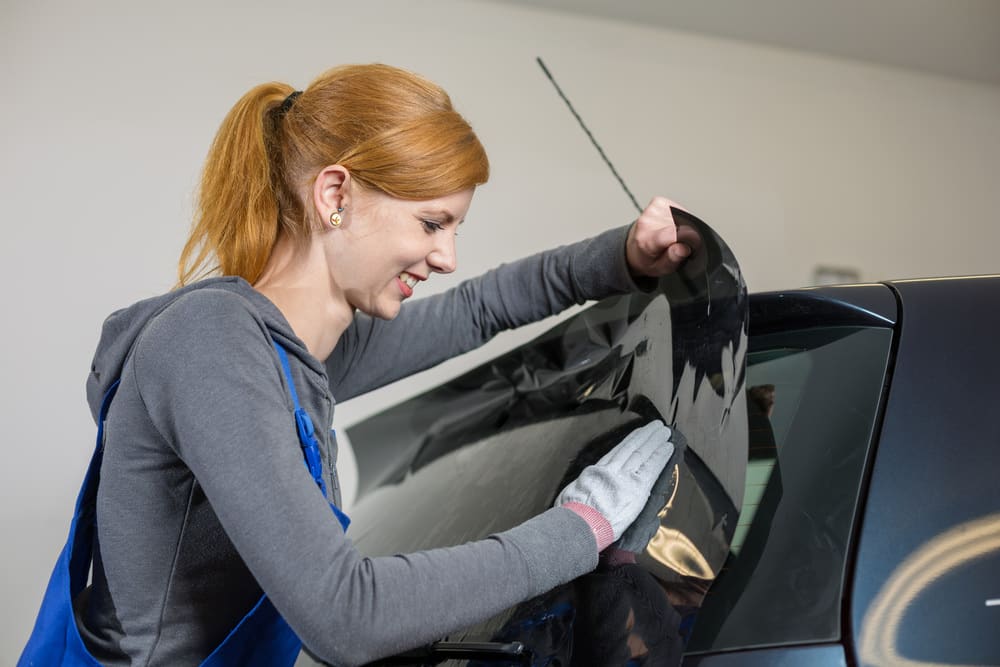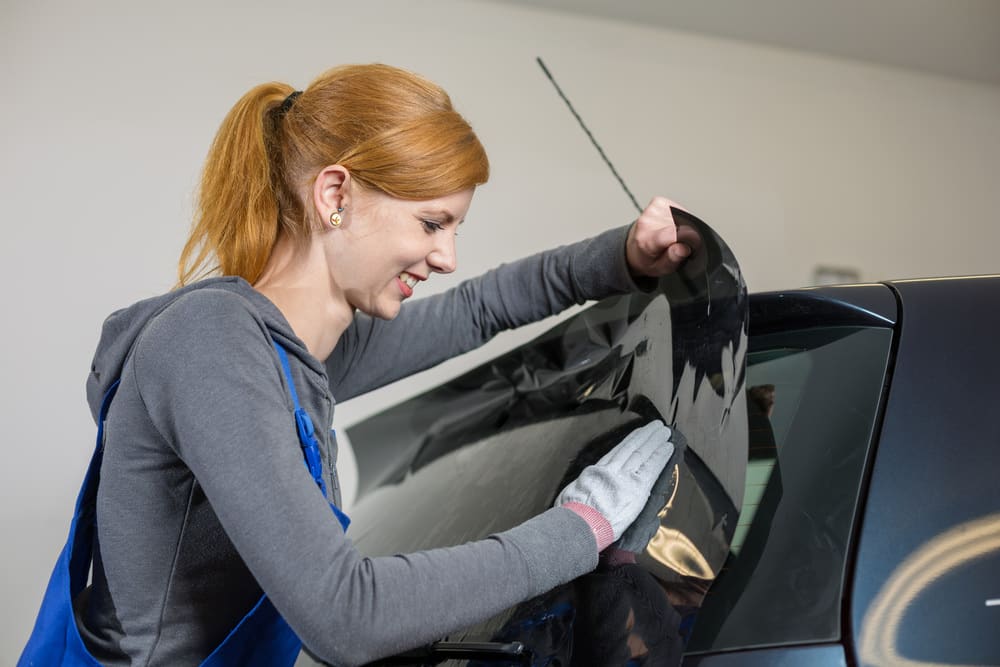 Tinting the windows on your car provides several benefits, including:
Provides privacy
Keeps the car interior cooler
Blocks harmful ultraviolet rays
Dims the sun's brightness inside
Enhances the car's appearance
Applying window tint may sound easy and is only a few steps, but should be done with extreme care if you are tackling the project on your own. If you want to guarantee a high quality, flawless job, you should call a window tint professional.
How to install window tint
Clean the windows thoroughly. Now is a good time to clean them inside and out. The window tint is applied to the inside of the window but it is much easier to tell if the inside is clean if the outside is spotless as well. Use streak-free cleaner.

Lay out the window tint. Unroll the tint and line it up with the inside of the window you are tinting. Make sure the film piece is large enough to cover the whole window. You can also create a template of the glass from newspaper or cardboard for the same purpose, and you can even pre-cut the film this way.

Mist the window with distilled water. The distilled water won't dry cloudy or trap residue between the glass and the film.

Lay the window film against the glass. Align the film to make sure every corner and edge of the window is covered by the tint.

Press the water and bubbles out from under the film. Using a small, firm squeegee or smooth, flat plastic edge, press the film to the glass. Push the trapped air bubbles and water to the edges to get a smooth, unwavering surface on the window. Start at the middle and work your way to the edges for the best finish.

Trim the excess film. Using a new, sharp blade, trim the excess window film. If the film is applied to the rear window, take great care not to cut the rear window defogger grid lines.

Wipe down the window. Gently wipe down the window, picking up any of the water that may have squished out from behind the film.
Let the window film dry for seven days before cleaning to ensure it has fully adhered to the window. If it is a side window that was tinted, do not open the window for seven days or it may peel, and it will need to be redone.
---
The statements expressed above are only for informational purposes and should be independently verified. Please see our
terms of service
for more details