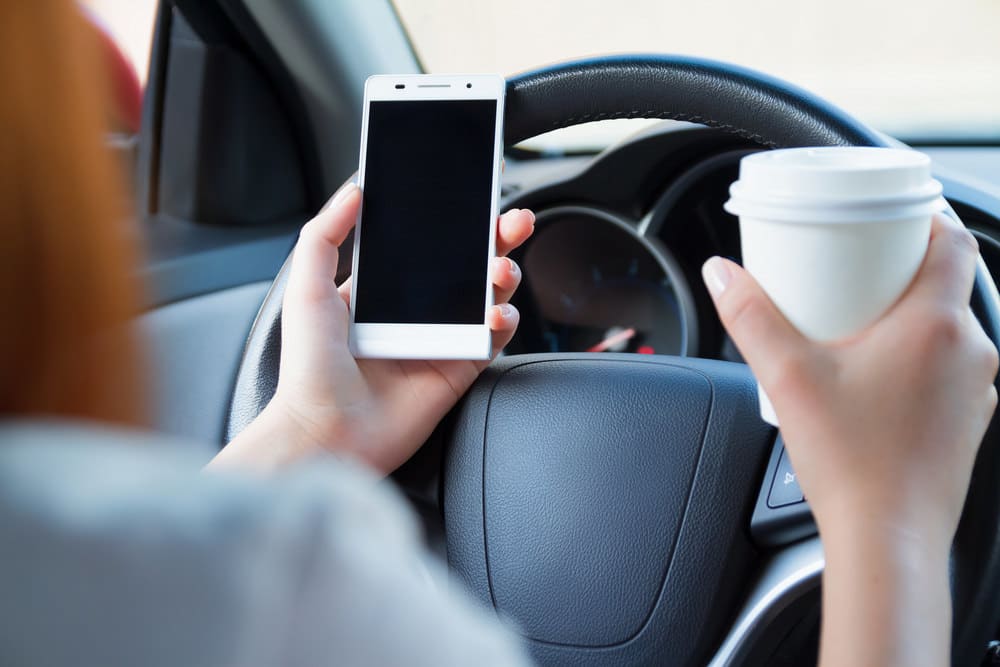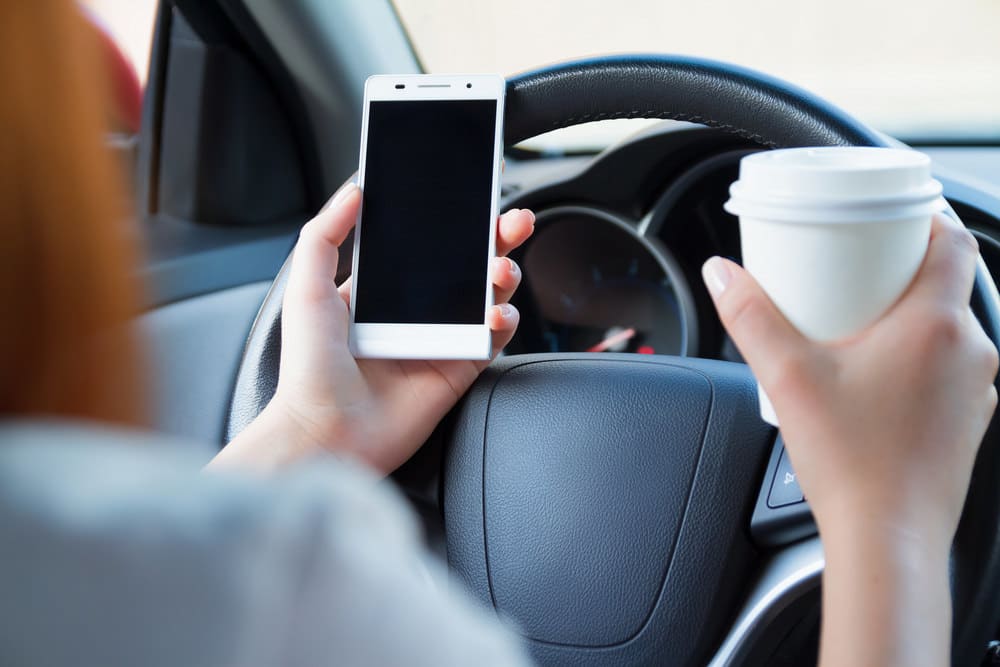 The vehicle in front of you is weaving back and forth, speeding up, slowing down and even edging over into oncoming traffic. Since it's only 9 am, you might be wondering how anyone could be drinking already. The truth is, that driver isn't drunk, he or she is distracted. Distracted driving is serious, and there are few things you need to know to protect yourself and others.
What It Is
Distracted driving is essentially any activity that is done while driving that distracts the driver from the road. While this can be anything, the most common distractions today are related to cell phones. Answering or looking at texts or talking on the phone are the two most common, but activities like doing makeup, trying to read directions and fiddling with the radio can all be dangerous as well.
Cognitive Distractions
Even drivers who aren't using phones or other devices in the vehicle can display distracted driving. Worrying about something going on at home or stressing about work all take the driver's concentration off the road. While he or she may appear to be paying attention, the brain's focus is on other things that could result in missing a vehicle slowing or stopping.
Manual Distractions
Another common cause of distracted driving occurs when drivers take their hands off the wheel. Whether eating, drinking, reaching for something or trying to manipulate a GPS device, anytime the hands are removed from the steering wheel, the danger of an accident is increased.
Worse than Drunk Driving
According to reports provided by the National Safety Council, cell phone users display a greater impairment when driving than those who registered a 0.08 blood alcohol level. The report, which covered a study using a driving simulator, showed that those who were speaking on a cell phone had slower reaction times to braking vehicles and drove slower than the participants that were legally drunk.
Texting
The most important thing to understand about texting and driving is that it combines cognitive, manual and visual distractions, essentially making it a triple threat. As such, this is quickly becoming one of the major causes of accident-related deaths, especially among teenagers and young adults.
Distracted driving is dangerous, and can occur for many reasons. When you're behind the wheel, make sure all potential distractions are put away so you can keep yourself and others safe. If you were in an accident due to distracted driving, visit YourMechanic.com to find out about any potential repairs you need.
---
The statements expressed above are only for informational purposes and should be independently verified. Please see our
terms of service
for more details