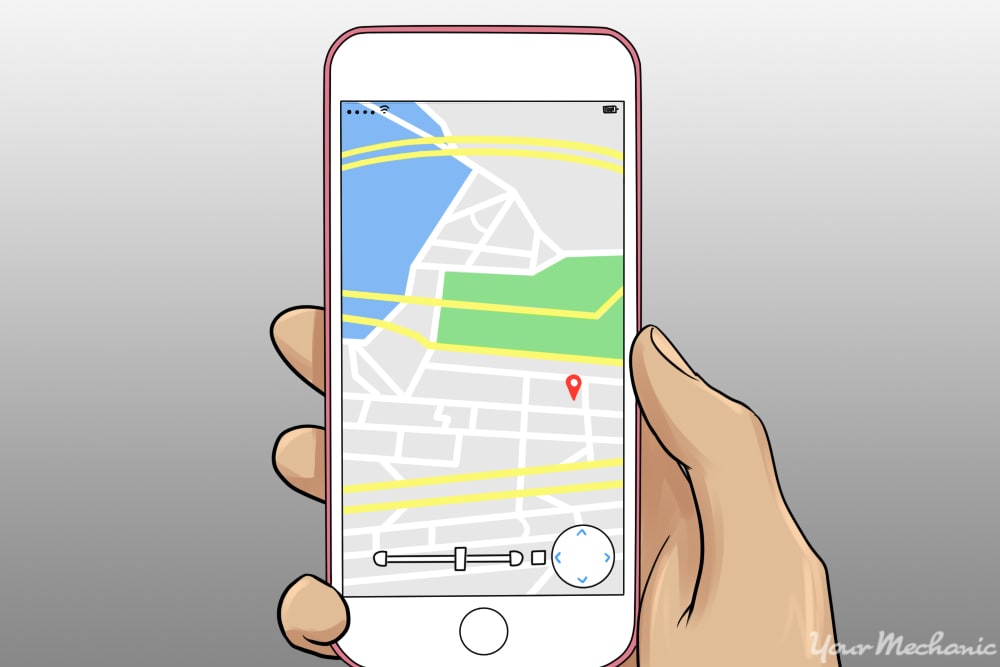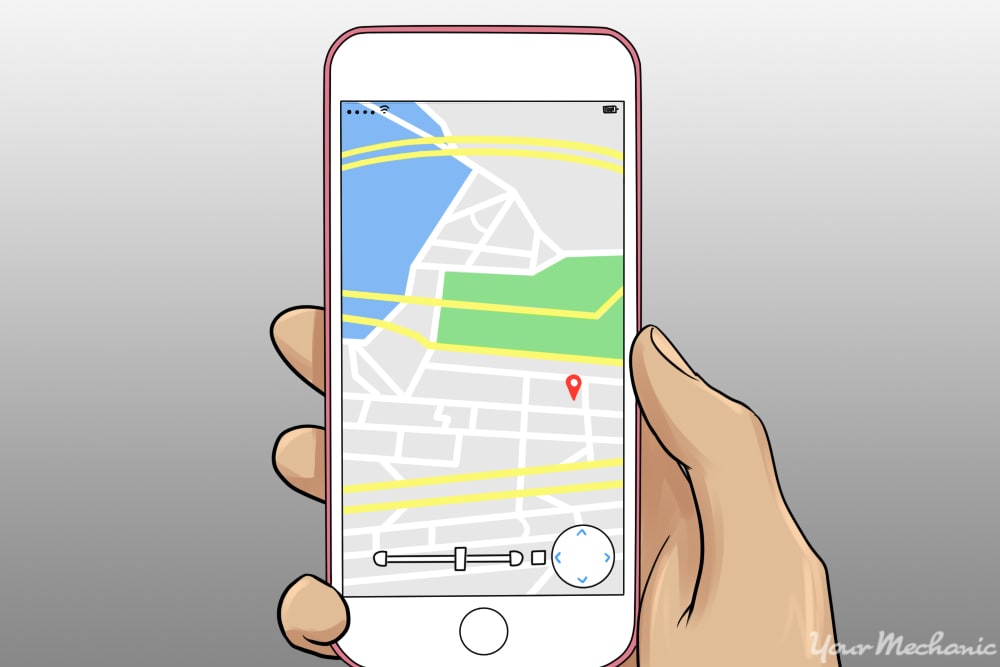 Traffic: most drivers' worst nightmare; every commuter's daily reality. As well as the average commuter knows their way to work, traffic conditions varietize the time it takes to get to the office. Accidents or road work can delay drive time unexpectedly, or you must always brave rush hour going to and from the workplace.
Luckily, with the advance of smartphones, navigation apps help mitigate the woes of heavy traffic by providing live updates, alternative routes, step-by-step directions, and more. Travel to and from more efficiently on your daily commute with the 5 best traffic apps.
1. Google Maps
Already the most popular reliable search engine, the Google Maps app exists in the same top-tier realm in its own category: navigation. With the majority of the globe mapped out in roads, bypasses, and Street View images, Google continuously updates its data collection for increased accuracy. It comes automatically on most Android phones and is easily downloadable on iOS. It's a great option for commuters because it offers:
Traffic Predictions. View how heavy the estimated traffic is at different times based on typical workday conditions.
Live traffic updates. Google Maps helps you dodge heavy sections. You also receive notifications of faster routes as they become available along with the option to switch.
Turn-by-turn directions. Though it can be muted, voice guidance is available every step of the way.
Multiple stop options. You can add a stop for coffee or gas easily without traveling far off route. Google maps will take you to the stopping point, and then redirect you back.
Saved addresses. You only have to save your work and home address once.
Free downloading.
Though trustworthy about traffic conditions, it lacks much of the crowdsourcing abilities of other apps. It will alert you to slowdowns ahead, but won't point out the cop waiting under the overpass, or stopped car on the side of the highway.
2. Waze
For the community-minded, Waze supplies the best option for negotiating traffic. Waze gets its updates from millions of users constantly providing data concerning travel time, time spent in traffic, fuel prices, and upcoming disruptions in the road ahead. Its goal is to help drivers work together to correct false map data. Many choose Waze for its:
Best route options to manage traffic. Since it runs off the directions of users, Waze will suggest the fastest routes to avoid the heaviest sections of traffic altogether.
Estimated arrival times. It includes a graph showing when traffic is at its highest and lowest points, indicating when the best time to leave and arrive would be.
In-app friend feature for route sharing. You can see when people will come to you, or the other way around.
Alerts. Waze lets users report stopped vehicles, police officers, potholes, construction, and more that may contribute to traffic delays. When passing an alerted section, other users can confirm its accuracy, and gain a better understanding of why a slowdown occurs.
Free download.
Waze works great in crowded cities or places with many users. However, since it mainly relies on user-force, if you live in a less-populated area or where few people use Waze, you will see limited traffic accuracy.
3. Sygic
Sygic's interface boasts a 3D representation of the road ahead, supplying directions similarly to other map apps, but in a lifelike format. In addition to offline map access, Sygic uses its predictive routing algorithm to display the best routes even outside cell service. It is also one of the only direction tools on the market to support all current car connectivity systems, including Apple CarPlay, Smart Device Link (SDL) Mirror Link, and more. Whether you commute through or to a city, Sygic makes a dependable navigation app because of:
Real-time traffic data. Incorporates the data from 500 million consumers worldwide to help you avoid traffic jams.
Voice-guided GPS Navigation. Gives precise directions and spoken street names, in addition to speed limit warnings and lane guidance.
Route Sharing. Real-time route sharing lets you show your ETA and current location to others.
Multiple points of interest (POI). Highlights places you'd like to stop at along the way.
Offline maps powered by TomTom. This ensures you have access to maps of over 100 countries for offline use.
Free download, with payable upgrades. Paid enhancements include a Head-up Display (HUD) projected onto your windshield for safe nighttime driving, dashcam recording, and a real-view, augmented reality feature.
Sygic offers many innovative and helpful features to the daily commuter, especially if operating outside the range of most smartphone devices. Some of its truly unique features do not come with the free version but can be worth the in-app payment depending on your day-to-day driving conditions.
4. Mapquest
Remember Mapquest from the days before smartphone apps? It's still out there, providing reliable directions with live updates. It even includes layers to let you know where to stop for food, coffee, gas, and more. Optimize your commute to save time, money, and gasoline on top of Mapquest's additional:
Up-to-date traffic information, cameras, and imagery. Mapquest includes live traffic updates as well as satellite imagery and maps. Its live traffic cameras let you view conditions before you hit the road.
Efficient routing. Gives you the fastest routes designed to save you time and money spent on fuel or other needs. It also lets you select to avoid highways and toll roads.
Turn-by-turn directions. Provides voiced turn-by-turn directions for safe navigating.
Favored locations. Stores addresses like work and home for fast access to maps and directions.
Route planning. Similar to when Mapquest had you print out directions on paper, it still lets you plan out routes from somewhere other than your current location. You also have the option to plug in multiple stops as needed.
Free download.
Mapquest does take a bit more time to find locations; you may need to plug in an actual address instead of just a company name for the place to appear. While it may no longer be everybody's go-to interface for driving directions, Mapquest still ranks as a competitor in the sphere of navigation apps.
5. Citymapper
As much as you may love your busy, bustling city, oftentimes its traffic can be a nightmare. Citymapper can help. Citymapper ensures up-to-date travel information and sends you updates on projected traffic during your commuting hours. Available in many of the biggest cities in the world, it features:
Both predictive and updated traffic information. It lets you know what traffic is expected to look like during your travel time, and what it actually is when the time comes.
Alternate route options. If the most direct way to your office is clogged with other cars, it will redirect you to a faster, if more roundabout way.
Real-time data. This includes updates on what causes traffic slowdowns.
Different ways to get around without a car. Citymapper houses tons of information on bus and train schedules as well as biking and walking directions for when you don't have a car.
Free downloading.
Much of Citymapper's target users prefer public transportation or walking and cycling. While it still offers a great driving service, its most innovative features may be its tracking of other commute options. Additionally, it is limited in scope to big cities.
---
The statements expressed above are only for informational purposes and should be independently verified. Please see our
terms of service
for more details