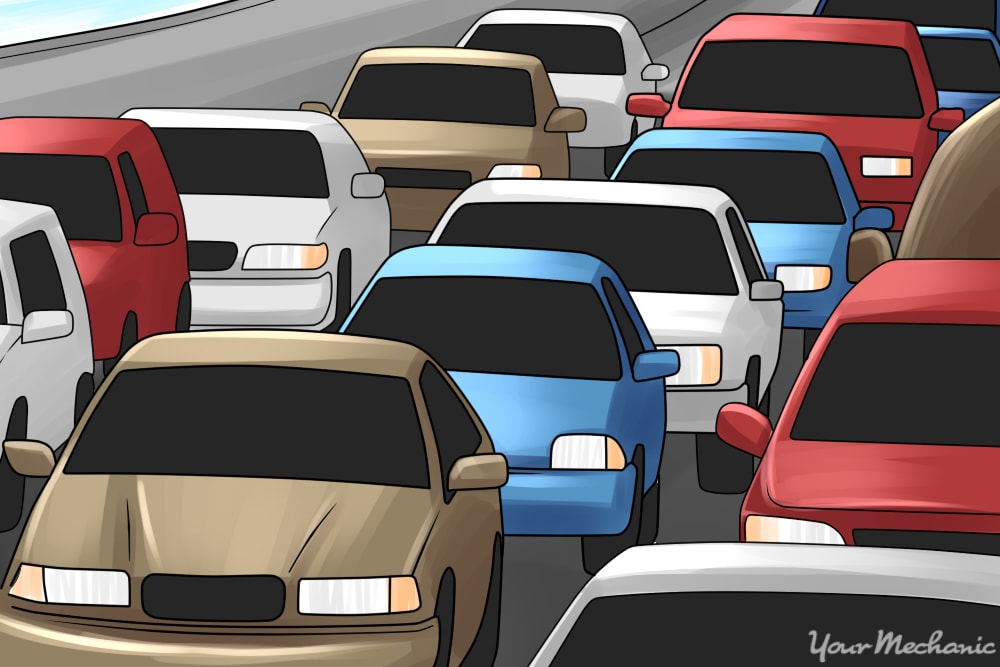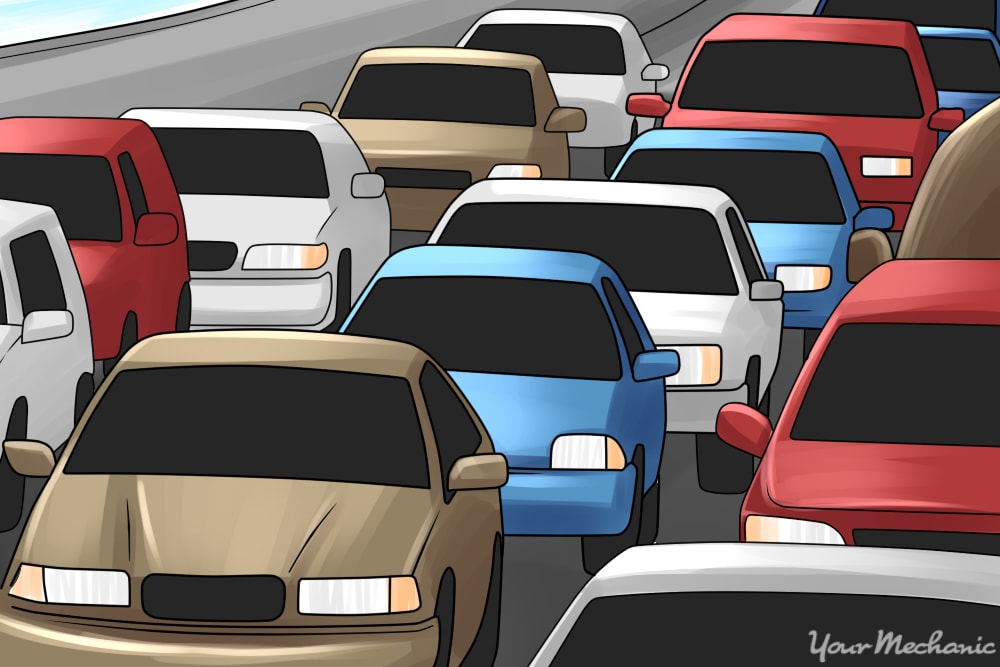 Whether you are expecting a traffic jam, or one spontaneously happens following an accident, they are infuriating, annoying, and a waste of your time. While there are many ways to make a traffic jam more bearable – such as listening to a podcast or audiobook, or calling a friend – nothing beats avoiding a traffic jam altogether!
Sometimes it's impossible to avoid traffic jams, but usually there's a thing or two that you can do to keep from getting stuck in bumper to bumper madness on your way to and from work every day.
Method 1 of 3: Avoid high-traffic areas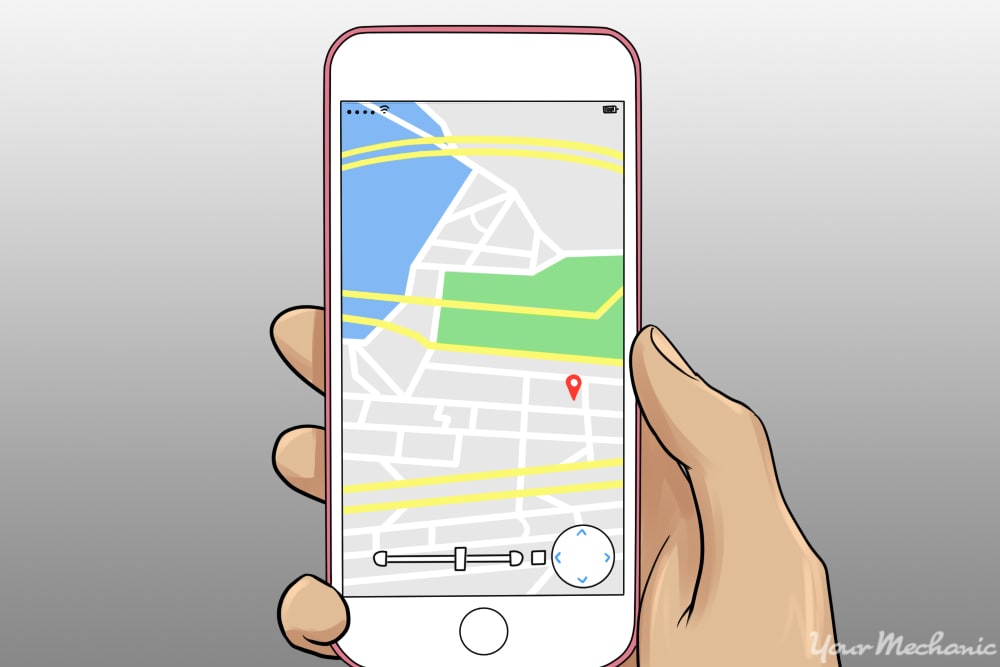 Step 1: Use phone apps. Use phone apps to help find better routes and traffic hold ups. Download a GPS or maps app for your smart phone, such as Google Maps or Waze.
These apps will help you find alternate routes, and can also alert you when traffic is especially bad. By keeping an eye on the app, you can see the locations on your commute traffic that are clogged badly, and thus take alternate routes to avoid it.
Tip: These apps get updated in real time to show new traffic jams caused by accidents or road work, so that you can get the latest and most accurate reports.

Warning: Never use your phone while you are driving. Open the app before you get in the car, and place it on a dash-mounted phone holder. Using your phone while driving puts you and others around you at risk. It is also illegal, and can result in a hefty ticket.
Step 2: Pay attention to traffic reports. Take a minute to look at traffic reports before you drive.
Use one of your phone apps, the internet, or the radio to find out the current traffic conditions. Plan your alternate route based on the information you receive.
Step 3: Find out different ways to get there. If you keep getting stuck in office traffic on a commute, make a list of other routes, and keep it in your car at all times.
Use an online search to find other routes that are similar in driving time or distance, but less likely to have severe traffic jams. Ask your coworkers, or other people who have similar commutes, for other routes that they take when driving to work.
After you've compiled a list of available routes, start trying them. You'll quickly learn which ones are faster than the traffic clogged route and find out if certain routes work better on certain days or at specific times.
Method 2 of 3: Change your driving schedule
Step 1: Leave at a different time. Plan to drive at a different time. By changing your schedule slightly, you can often avoid driving in rush hour, and therefore traffic.
Consider leaving for work early, or leaving for home late. This will result in having a little bit of down time to kill, but you can easily fill in that time by going to a coffee shop and reading, going to a gym and working out, or taking a walk in a nearby park.
Tip: If work timings end up with leaving you stuck in traffic, try asking your boss if you can move your shift up or down by an hour or two, to avoid traffic.
Changing your schedule may mean less time at home, but it also means a lot less time in traffic, and a lot more time that you can spend doing productive and enjoyable things.
Step 2: Find an easier drive. Find a way to make your commute to work easier. If traffic jams are really diminishing your quality of life, you can find a few ways to make the drive dramatically easier.
Consider moving to a house or apartment that is closer to work, so that you don't have to deal with the long commute every day.
If you don't want to change your living situation, consider finding a similar job that is closer to your home. Ask your boss for a transfer to a more convenient office location, if possible.
Tip: Telecommuting is becoming increasingly popular with companies. It's worth asking your boss if you can work from home, or work a half day from home, to help you avoid commuting during rush hour.
Method 3 of 3: Avoid driving completely
Step 1: Take the bus or train. Try taking public transportation to avoid traffic jams. Your city likely has bus services or subways that can take you near your place of employment.
Even though public transportation likely won't get you to work any quicker than driving will, you'll at least be able to read, work, or use your phone during your commute.
Tip: Many workplaces will subsidize your public transportation costs, so this option can also save you money.
Step 2: Bike or walk. Depending on how long your drive is, you can often skip the traffic by riding a bike or walking.
Often times, walking will get you where you're going just as quickly, while biking will almost surely get you there quicker, if there's constant traffic.
Walking or biking gives you the added benefits of saving money on gas, and getting a good workout.
Tip: You can also split the difference, by driving halfway, and biking or walking the rest of the way. This is a great option if you only experience traffic in a specific part of your route.
Step 3: Get a scooter or a motorcycle. If you're not willing to give up an engine-powered drive, consider purchasing a scooter or a motorcycle.
Scooters and motorcycles allow you to circumvent most traffic jams by driving between cars and lanes.
Both scooters and motorcycles have the added benefit of being more fuel efficient than most cars, and being affordable purchases.
Tip: Only consider a scooter if your traffic jams occur on city streets. Scooters are not allowed on freeways.

Warning: Driving a scooter or a motorcycle, especially in between cars, is a lot more dangerous than driving in a four-wheeled vehicle. Take a motorcycle driving course to prepare for your commute.
Traffic jams are an unfortunate part of driving, but they don't need to be a constant part of it. Follow some of these tips and you'll find yourself staring at another car's bumper stickers a lot less frequently.
---
The statements expressed above are only for informational purposes and should be independently verified. Please see our
terms of service
for more details