Each week we compile the best announcements and developments from the world of cars. Here are the topics you can't miss from September 24 to September 30.
Prius to go All Plug-In?
Toyota's Prius is world-renowned as one of the hybrids that started it all. Over the years its technology has improved, helping squeeze every mile out of a gallon of gas. However, Toyota's engineers think they may have hit peak efficiency from its current drivetrain layout, and might go for a big change to further improve the next generation.
The Prius' standard hybrid system uses electric power as much as possible, but the gas engine still works to propel the car when needed. Alternatively, the plug-in hybrid system that's been an option for the Prius uses all electric power, drawing energy primarily from a plug-in charger that's used while the car is parked, with the gas engine only acting as an onboard generator when battery power gets too low. Such a plug-in system aids MPG figures, but isn't always what's preferred by drivers who are worried about their vehicle's driving range.
However, as consumer acceptance of hybrids continues to improve, Toyota might make the leap to all plug-in drivetrains for the Prius. That would keep the Prius on top of the hybrid game, and force motorists to become even more comfortable with increasingly-electrified cars.
Autoblog has more information straight from a plug-in Prius engineer.
Aggressive-Looking Honda Civic Type R Debuts
This year's Paris Auto Show was filled with awesome debuts, but even among releases from Ferrari and Audi, the next-gen Honda Civic Type R caught a lot of attention. Based on the humble Civic Hatchback, Honda's engineers went all out in making the Type R as high-performance as possible – and the insane-looking bodykit they fitted really looks the part.
Covered in vents, scoops, and spoilers, the Type R is slated to become the king of the hot hatchbacks. Carbon fiber abounds, helping keep the Type R lightweight and planted on the pavement as speeds increase. Official figures haven't been announced, but expect a version of the Civic's turbocharged four cylinder to provide upwards of 300 horsepower. Massive drilled Brembo brakes help slow everything down.
Sports car enthusiasts in the United States should rejoice in knowing that the new Civic Type R, previously only available in Europe and Asia, will be making it to American shores. It's set to make it's official North American debut at the SEMA show in November.
Until then, check out more details at Jalopnik.
Infiniti Reveals Variable-Compression Engine
Compression ratio refers to the ratio of the volume of the combustion chamber from its largest capacity to its smallest capacity. Depending on engine application, sometimes high compression is preferable to low and vice versa. But a fact of all engines is that compression ratio is a fixed, unchangeable figure – until now.
Infiniti has revealed a variable-compression system for a new turbocharged engine that claims to provide the best of high- and low-compression. A complicated arrangement of linkages allows the position of the pistons to change in the engine block depending on load. The result is low-compression power when you need it, high-compression efficiency when you don't.
The variable-compression system has been in development for over 20 years, and unsurprisingly is extremely complex to comprehend. While most drivers don't particularly care what's going on under the hood, this revolutionary technology provides benefits to power and efficiency that everyone can agree with.
For a full run-down, head to Motor Trend.
Ferrari Plans 350 Special Edition Cars
Ferrari is perhaps the world's best-known performance automaker, with dozens of legendary vehicles produced over its 70-year history. To celebrate their anniversary, the Italian brand has announced that they will produce 350 highly customized special edition cars.
The cars will be based on Ferrari's latest and greatest, but pay tribute to the historic vehicles they've created over the years. A red and white 488 GTB represents the Formula 1 car Michael Schumacher drove to a championship victory in 2003. The McQueen edition California T wears the same classy brown-over-camel specification that Steve McQueen had on his 1963 250 GT. The V12-powered F12 Berlinetta will provide the foundation for the Stirling edition, a nod to the 250 GT legendary race driver Stirling Moss piloted to victory three times in 1961.
As if Ferraris weren't special enough to begin with, these 350 unique machines are guaranteed to have unique styles as striking as their high performance. Ferrari Tifosi everywhere should look forward as they're revealed over the coming months.
Read about the cars' stories at Ferrari.
Mercedes-Benz Generation EQ Concept Previews Electric Future
Mercedes-Benz is working flat-out to bring a wide range of electric vehicles to market, and the reveal of their Generation EQ concept at the Paris Auto Show gives us our best look yet at what to expect.
The sleek SUV boasts over 300 miles of driving range, with over 500 lb-ft. of torque available under the accelerator pedal. It also features a fast-charging system to make electric driving more convenient, and all the autonomous safety technologies Mercedes continues to pioneer.
It's all part of Mercedes' CASE philosophy, which stands for Connected, Autonomous, Shared, and Electric. The Generation EQ is a rolling representation of these four pillars, and gives an idea of the upcoming electric cars we'll see from the German brand in coming years.
Green Car Congress explains more features and technical details.
Recalls of the Week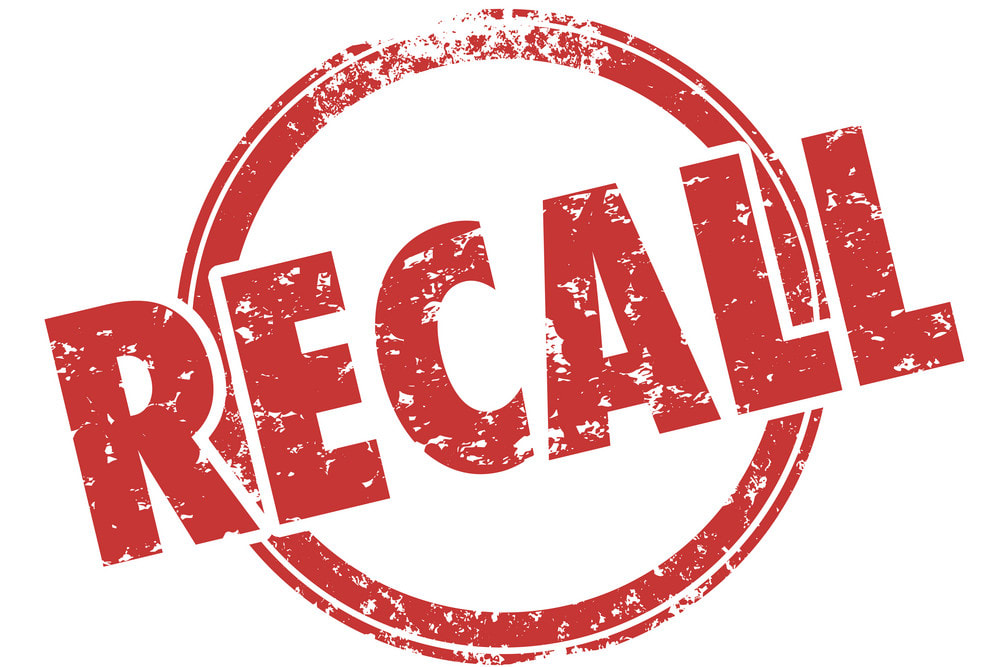 Audi is recalling about 95,000 cars to fix a software bug that can cause exterior lights, including the headlights, to stop working. The bug arises from an upgrade that was intended to save battery power by switching the lights off when a car is locked, but apparently there's an issue with getting the lights to turn back on. Obviously, being able to see where you're going is an important part of safe driving. The recall will begin soon and dealers will fix it with a software update.
About 44,000 2016-2017 Volvo models are being recalled to repair air conditioning drain hoses that can leak. The leaky hoses can result in air conditioner malfunctions, but more importantly can also cause problems with airbag and engine management systems. Water on the interior carpets is a telltale sign that the car has problematic hoses. The recall should begin in November, and Volvo dealers will inspect and replace the hoses if necessary.
Subaru has announced a recall on 593,000 Legacy and Outback cars because the windshield wiper motors can melt and catch fire. Foreign contaminants can build up in the wiper motor covers, which can obstruct their normal function. If this happens, the motors can overheat, melt, and catch on fire. There are a very limited number of places fire is acceptable in a car, and the windshield wipers are not one of them. Legacy and Outback drivers can expect a notice from Subaru soon. This is the second time Subarus have been recalled to address problematic wiper motors.
For more information on these and and other recalls, head to Car Complaints.
---
The statements expressed above are only for informational purposes and should be independently verified. Please see our
terms of service
for more details