Each week we compile the best announcements and developments from the world of cars. Here are the topics you can't miss from October 1 to October 7.
BMW i5 Leaked in Patent Filings
BMW has made waves with their futuristic-looking i3 and i8 plug-in hybrids. Now, if new patent filings are to be believed, BMW is working to expand the i lineup with a new i5.
The images in the filings show a vehicle that's clearly aligned with the style of BMW's other i cars. It's a crossover-like four door, wearing BMW's signature twin-kidney grille and appearing to have rear suicide doors similar to the i3. No details are confirmed, but it's possible BMW will offer an all-electric i5 in addition to the standard plug-in hybrid version.
Aimed squarely at the Tesla Model X, the i5 should provide the size, capabilities, and efficiency that consumers want out of a daily driver. It's all part of BMW's strategy to become a major player in the electric car game. Expect a full reveal within the next two years.
Bimmerpost was first to break the news.
$140k Ultra-Luxury Jeep on the Way?
Jeep is best known for their utilitarian SUVs that trade creature comforts for off-road capability. While higher trim levels on some of their vehicles add leather seats and chrome details, it would be hard to argue that they're dedicated luxury cars. However, an upcoming model with a starting price well in excess of $100,000 could place Jeep in the luxury SUV segment.
Slated to revive the Grand Wagoneer nameplate, the car will target competitors like the Range Rover, BMW X5, and Porsche Cayenne. Jeep CEO Mike Manley was quoted as saying "I don't think there's a maximum price ceiling per se for Jeep… If you look at the upper end of the segment in the U.S., for me, the Grand Wagoneer done well can compete all the way through this segment."
Jeep would need to pull out all the stops in creating a car that costs triple what a well-optioned Grand Cherokee does – no question it would need to place a much higher emphasis on refined luxury than trail-readiness. It's possible the car will ride on the same platform as the Maserati Levante crossover, and feature bespoke engines not shared with other Jeep models. What remains to be seen is if the car will have exterior wood trim like what helped make the original Grand Wagoneer a classic.
Auto Express has more details.
Chevrolet Unveils Hydrogen-Powered Military Truck
The United States Armed Forces are constantly looking for new technologies to help soldiers, and a new truck co-developed with Chevrolet brings hydrogen fuel cell power to the battlefield. Dubbed the Colorado ZH2, the truck looks like something straight out of a sci-fi movie, and will provide numerous benefits to military operators.
The vehicle is based on the Colorado truck available to consumers, but has been heavily modified for military duty. It stands over six and a half feet tall, is seven feet wide, and rides on 37-inch off-road tires. The front and rear have been extensively redesigned and now feature light bars, skid plates, and towing hitches to improve its rugged capabilities.
Most important, however, is the hydrogen fuel cell drivetrain it's been fitted with. This allows near-silent operation, critical in tactical applications, and features an Exportable Power Take-Off unit, which allows use to plug auxiliary equipment into the fuel cells for power. Hydrogen fuel cells emit water as exhaust, so the ZH2 could provide hydration for soldiers in remote areas, too. The vehicle will begin real-world testing soon.
Green Car Reports details the ZH2 further.
Henrik Fisker Back at it Again
You may have never heard of Henrik Fisker, but you've almost certainly seen his car designs. He played a major part in designing the BMW X5, and as design director for Aston Martin penned the lovely DB9 and Vantage. He also started his own car company to create the Karma sedan, one of the world's first luxury electric sedans. Although that company ceased operations in 2012, Fisker says he's been hard at work to design and build an all-new electric vehicle.
Nothing is known about the car except a rough sketch, and Fisker's promises that the car will have patented batteries with hundreds of miles of range, as well as better interior volume than its competitors. That all remains to be proven, but if Fisker continues his track record of designing beautiful cars, his next product is sure to be a looker.
Best-Ever Sales Month for Electric Vehicles
If there's any uncertainty left that electric cars are the future, simply look at their recent sales figures – September 2016 set an all-time record for the most plug-in EVs sold in the United States in a month.
Nearly 17,000 plug-ins were sold, representing a 67% increase over September 2015. This number also tops the previous monthly record of about 15,000 in June 2016. Tesla's Model S and Model X led the charge, with about 7,500 units moved – record monthly sales figures for those vehicles, too.
What's more, plug-in sales are anticipated to further improve: the Chevrolet Bolt and Toyota Prius Prime are both launching in December, so two new players in the EV game should help the full electrification of our roads arrive even sooner.
Inside EVs breaks down the full sales figures.
Zero Road Fatalities in 30 Years?
In the wake of all-time-high traffic fatalities, the NHTSA has announced the aggressive goal of having zero deaths on United States roadways within 30 years. "Every single death on our roadways is a tragedy," said NHTSA chief Mark Rosekind. "We can prevent them. Our drive toward zero deaths is more than just a worthy goal. It is the only acceptable goal."
This will be accomplished through a variety of initiatives and campaigns. Spending resources on marketing and education for motorists on the dangers of distracted and aggressive driving will help bring the number down. Road improvements and better truck safety guidelines will also aid the cause.
The NHTSA says that human error is the cause of 94% of car crashes. Therefore, removing humans from the driving equation entirely will help improve safety. As such the NHTSA is introducing programs to speed up development of self-driving technology and autonomous cars. While this may be disappointing news for motoring enthusiasts, everyone can get behind making our roads a safer place.
Read the NHTSA's official statement.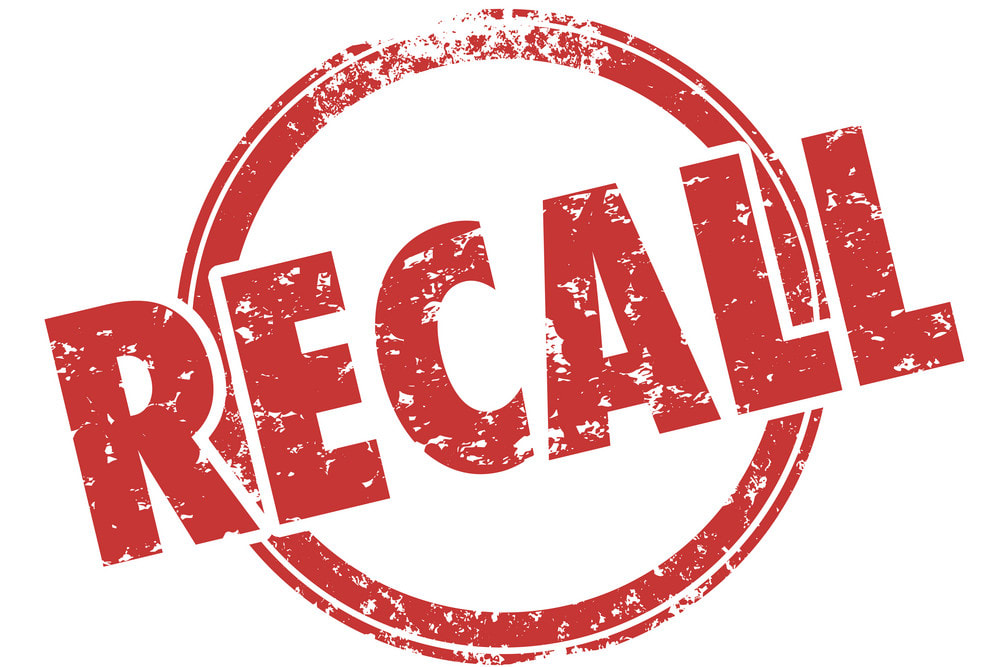 Recalls of the Week
Faulty Takata airbags have instigated a recall of some BMW models. About 4,000 X3, X4, and X5 SUVs need to head to their local dealership to fix airbags with faulty welds that can cause the airbag inflator to separate from its mounting plate. The result could be a detachment of the airbag, or metal components hitting the driver in a crash. Testing of the airbags is still in progress, so BMW drivers with affected vehicles should ask their dealership for a loaner car in the interim.
Mazda is recalling over 20,000 copies of the Mazda3 to fix their gas tanks, which can catch on fire. Some 2014-2016 cars have gas tanks that were damaged during manufacturing, and normal vibrations from driving can cause a weld to fail. This could let fuel to leak onto hot surfaces, potentially leading to a fire. For some 2016 cars, poor quality control led to deformed gas tanks being installed, which can also cause fuel to leak. The recalls will begin on November 1.
If you've ever watched a drift competition, you've seen oversteer, when a car's tail steps out beyond the driver's steering inputs. Typically, controllable oversteer is a desirable trait in performance cars, which makes Porsche's recall of 243 Macan SUVs slightly ironic. A stabilizing anti-roll bar can come out of place, making the rear end of the vehicle suddenly snap into oversteer. While knowing how to manage oversteer is a part of being a skilled driver, it's not ever something you want to be surprised with in normal driving situations. Porsche doesn't know when the recall will begin, so until then Macan drivers should keep both hands on the wheel.
---
The statements expressed above are only for informational purposes and should be independently verified. Please see our
terms of service
for more details