Gone are the days of toting around cassette tapes or CDs in cases to keep tunes on hand when you're on the go. Today, we have playlists on our portable devices like iPods. When you don't have the latest Toyota Prius model, however, it isn't necessarily clear how to use an iPod in conjunction with the stock stereo system. Before giving up and listening to old-school radio stations and all the advertisements that come with them, try one of these methods to get your favorite beats booming through your Prius' speakers.
While it may not seem immediately clear how you can pair your iPod to your Prius' sound system, especially if you have an older model, one of the following methods is likely to work. We have you covered whether you have a first-generation or fourth-generation Prius. Just like this Toyota model is a hybrid using electric and gas power, you can create a hybrid of your own using the existing stereo and your iPod.
Tip: Some Prius 2006 and later models are already set up for compatibility with iPods and require no extra equipment. If this is the case, look for an AUX IN plug inside the center console of the front seat and simply connect your iPod using a standard adapter cable with a 1/8" plug at each end.
Method 1 of 4: Cassette adapter
Owners of some first-generation Prius models, manufactured between 1997 and 2003, may have "vintage" sound systems that include a cassette deck. Although you may think that your system is far too old to combine with modern technology like the iPod, it is possible using a handy device called the cassette adapter. We aren't going to lie – the sound quality won't be great, but there will be sound.
Materials Needed
Cassette deck in your Prius
Standard cassette adapter
Step 1: Insert the cassette adapter into the cassette slot of your Prius' stereo.
Step 2: Plug the adapter into your iPod.
Step 3: Turn on both systems. Turn on both the Prius' stereo and your iPod on, and start playing your music to hear it come through your car's speakers.
Method 2 of 4: FM transmitter
Another simple method to hear your iPod's tunes in your Toyota Prius is to use an FM transmitter. It doesn't produce the best sound, but it is simple to use for those with limited technological ability. The transmitter hooks to your iPod and produces its own FM radio station using your music that you can tune into with your Prius' stereo. You can also use this method in conjunction with any radio, so this solution is ideal for those who use more than one vehicle.
Materials Needed
FM radio in your Prius
FM transmitter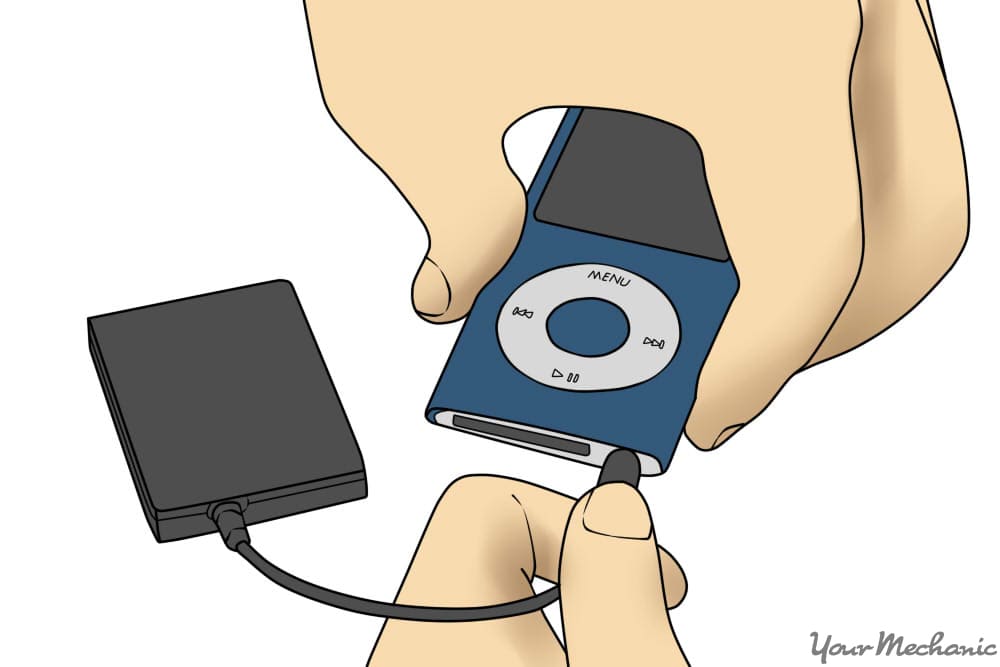 Step 1: Plug in the adapter. Plug in the transmitter's adapter into your iPod, and turn both the iPod and the FM transmitter on.
Step 2: Tune the radio. Dial into the FM radio channel on your Prius' stereo system that is indicated on the transmitter or in its instructions.
Step 3: Play the iPod. Begin playing your iPod's tunes and enjoy them in the surround sound of your car's stereo.
Method 3 of 4: Toyota-compatible auxiliary (AUX) sound input device
This is a slightly more complicated set-up to connect your iPod to your Toyota Prius' system, but the sound quality that results is good. Once the Auxiliary sound input device is installed, you can also hook up other devices that use the same style of adapter with your stereo system.
Materials Needed
Screwdriver, if necessary
Toyota-compatible auxiliary sound input device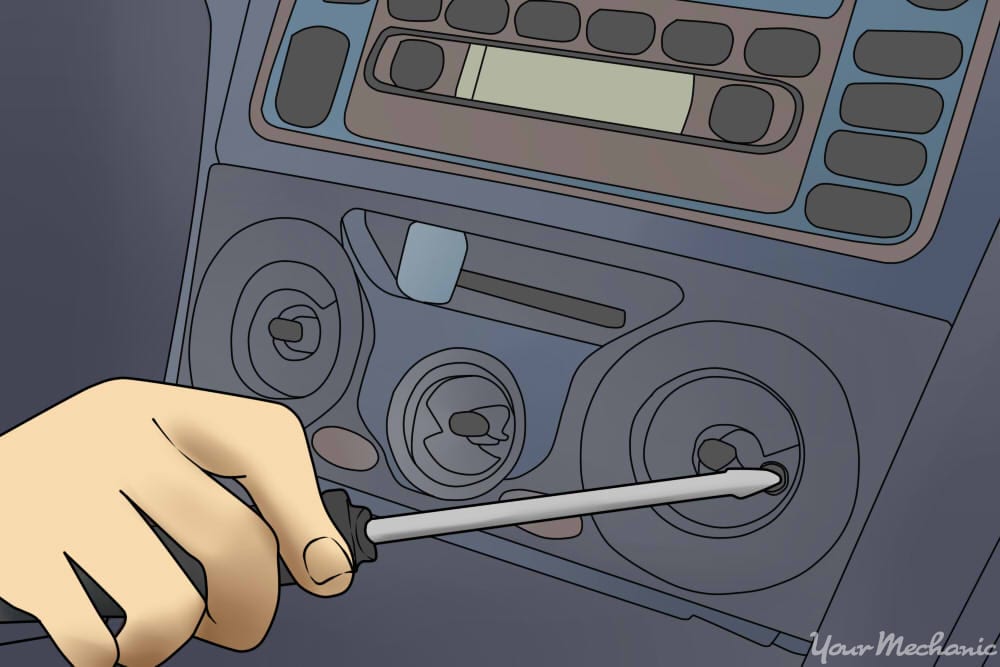 Step 1: Remove your Prius' stereo carefully, so as not to disconnect any existing wiring. Depending on your system, you may need to use a screwdriver to remove screws in order to gently pull the stereo out.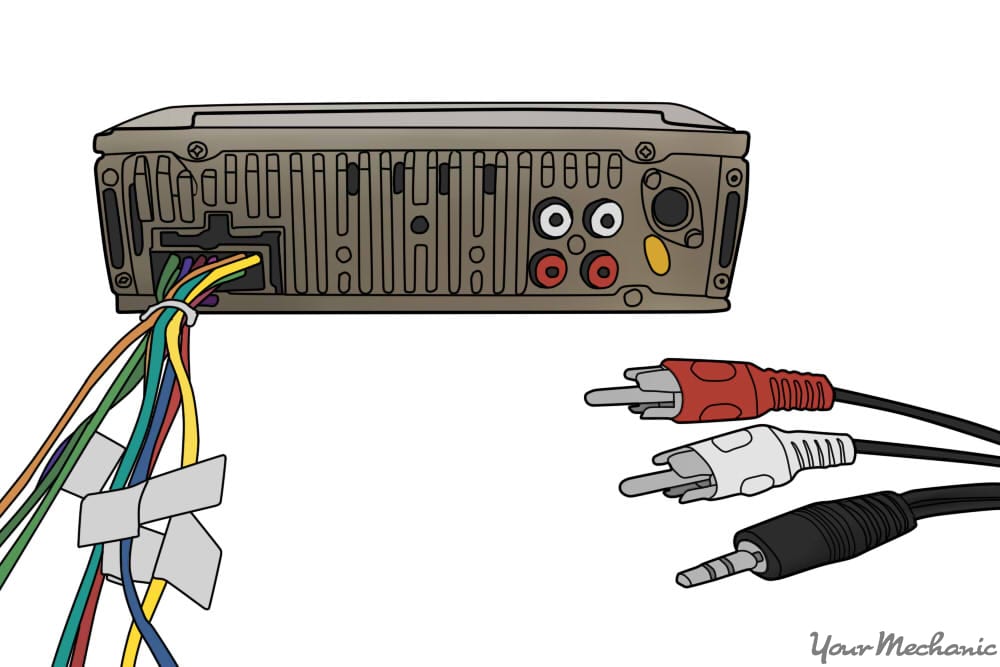 Step 2: On the back of your stereo, locate the rectangular outlet that matches the boxy, rectangular adapter on your AUX device and plug it in.
Step 3: Replace your stereo and any screws you may have removed.
Step 4: Plug the other side of the AUX device into your iPod, and turn your iPod on.
Step 5: Turn your Prius' stereo on, and tune into either SAT1 or SAT2, depending on your AUX device's instructions to enjoy the playlists on your iPod.
Method 4 of 4: Vais technology SLi
If you have a 2001 or later model Toyota Prius, consider using the SLi device manufactured by Vais Technology. It is a pricier option, but you can also add satellite radio or another aftermarket audio accessory through the extra Auxiliary connection slot. This option also requires a more intensive set-up than other methods.
Materials Needed
Apple iPod wiring harness (included with purchase)
Audio wiring harness (included with purchase)
Screwdriver, if necessary
Vais Technology SLi
Step 1: Unscrew any screws holding your stereo in place, and gently pull it out to reveal the back panel. Be careful not to disturb any existing wiring in the process.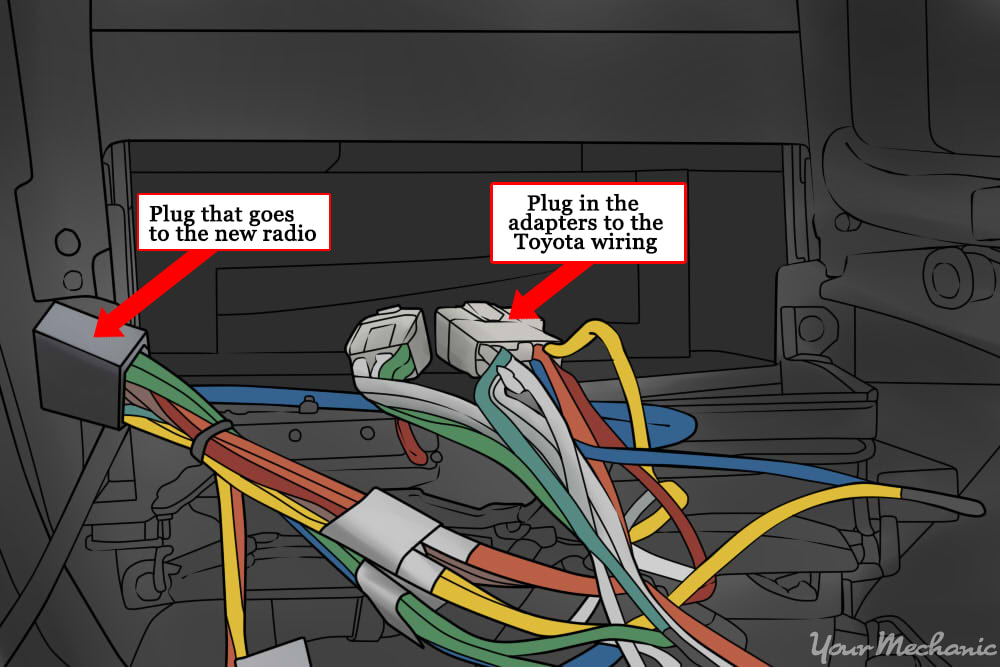 Step 2: Locate the end of the audio wiring harness with two plug-ins, match them to the slots on the back of your stereo and plug them in.
Step 3: Replace your stereo and any screws you removed, leaving the other end of the audio wiring harness free.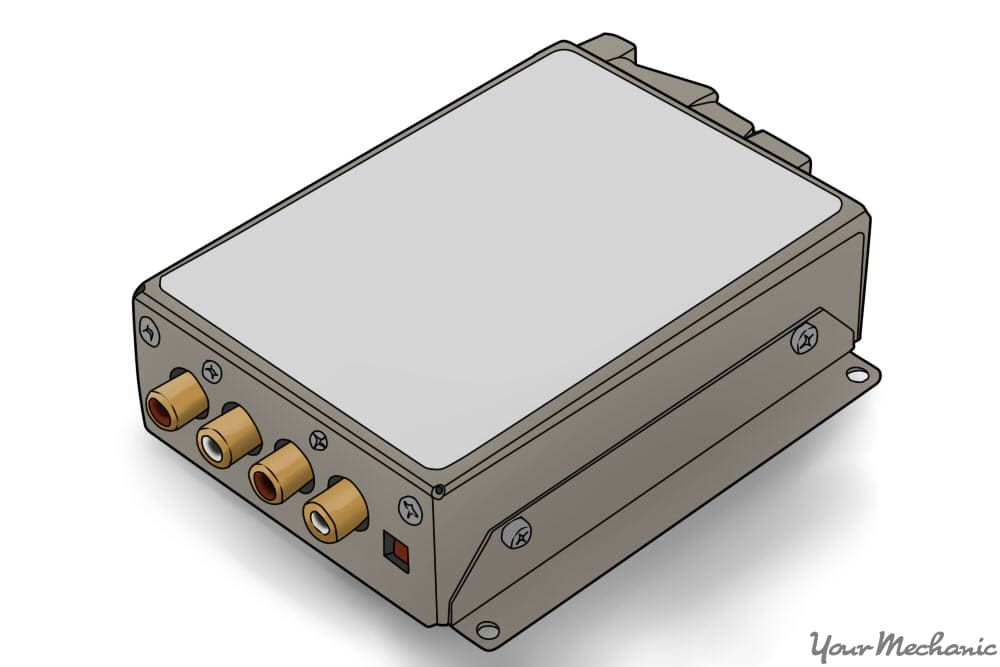 Step 4: Plug in the other end of the audio wiring harness on the far right slot (when viewed from the back) of the SLi device.
Step 5: Connect the middle plug-in on the Apple iPod wiring harness to the slot on the left (when viewed from the back) of the SLi device.
Step 6: Using the side with a red and a white adapter plug-in, connect them to the two right plugs (when viewed from the front), matching the colors.
Step 7: Connect the other end of the Apple iPod wiring harness to your iPod.
Step 8: Turn your iPod, SLi, and stereo on to begin playing the music from your playlists. Using one of the above methods, you can connect your iPod to any model of Prius. Since some of the methods require a bit more technological prowess than others, you may wish to pay the extra for a professional installation to ensure it is done swiftly and correctly. You may accidentally disconnect existing wiring by attempting an installation yourself, which could potentially short out or otherwise damage your electrical systems in your Prius.
---
The statements expressed above are only for informational purposes and should be independently verified. Please see our
terms of service
for more details