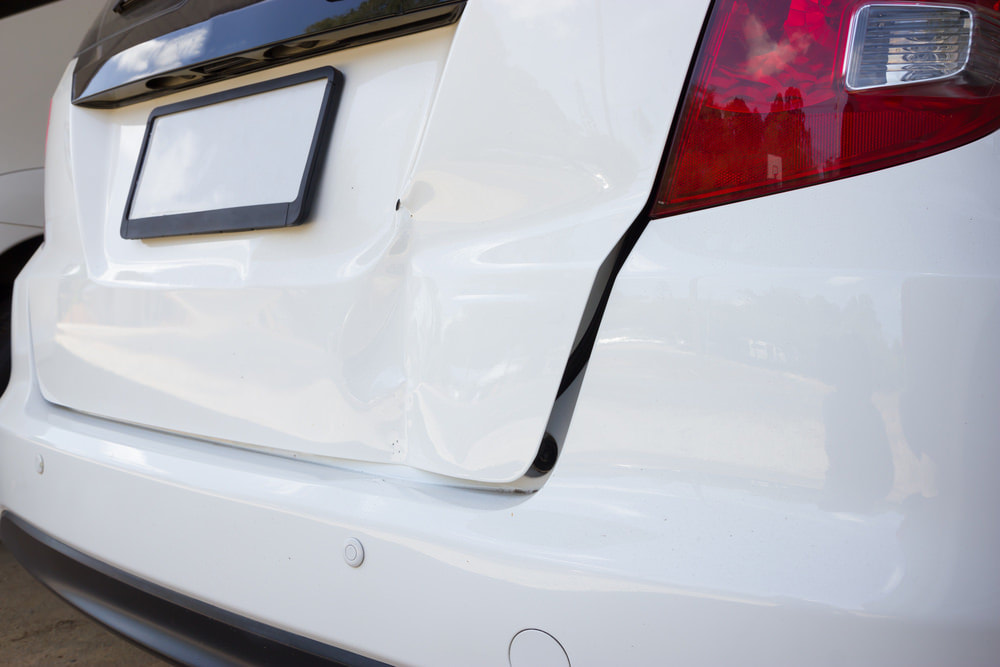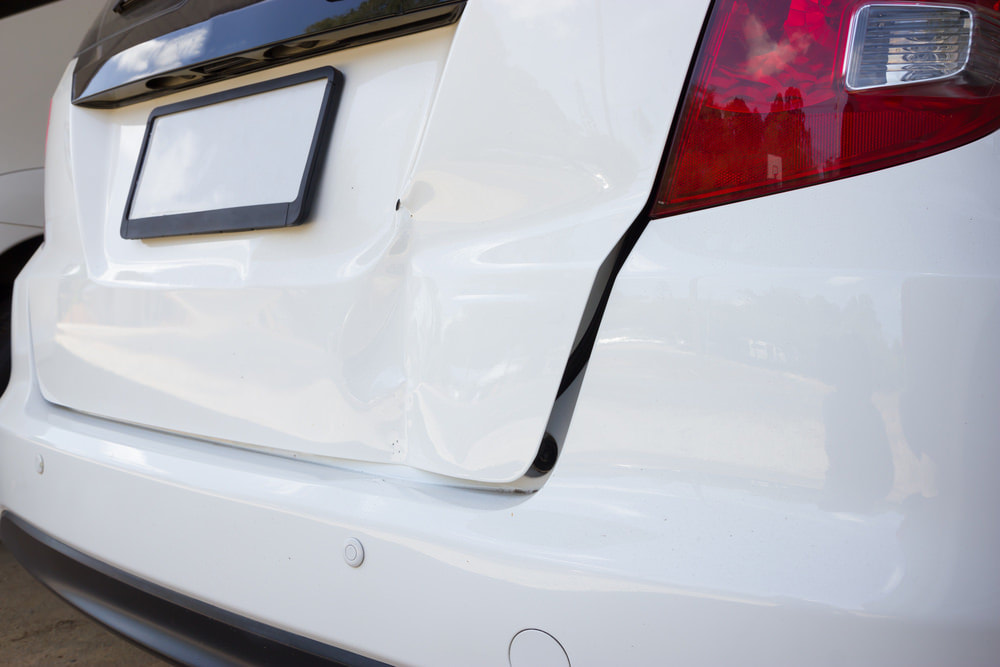 So, you've found the perfect used car. The color is right, it has navigation and even a sunroof! As you walk around it in awe, daydreaming about taking it down the highway with your favorite song playing, you see something that makes your stomach turn. The rear driver side quarter panel has a large dent and the gorgeous paint has been rubbed off that area. The door molding is also missing, apparently torn off violently as if a pole was sideswiped by the previous owner. Or even worse, someone drove into it in a parking lot and then left; a hit and run.
You love the car and remain interested in the purchase. But what you don't know is that while the missing molding may be available at less than a couple hundred bucks, the damage to the quarter panel, and paint could cost in the thousands! And if an accident report had been filed on the car's Carfax report, it will definitely have a lower resale value down the road. Physical damage can take a huge toll out on a vehicle as far as its value in the market as well as its reliability in the future.
Are cars with physical damage worth less?
Suddenly, the "perfect car" becomes a financial mess if you cannot get a significantly lower price. Cars with physical damage, cars that have had physical damage in the past, or cars that have been totaled are worth a lot less. There are a few different types of damage that affect value, at varying degrees.
Here are a few different types of physical damage and what they mean for the value of your car.
Flood/water damage: If a vehicle has been in flood waters, there is a good chance every piece of electrical equipment not replaced afterwards will have issues down the road. A flooded vehicle, if not recovered properly, can have major electrical issues and even engine, transmission, and fuel system problems, depending on the extent of the damage. Flood damage is something that is listed on a vehicles title and cannot be removed legally. So flood damaged vehicles may have "salvage" or "rebuilt" titles, making them worth less and harder to sell.

Minor to severe cosmetic damage: Cosmetic damage includes all body panel parts, windows, and wheels. It does not include frame damage, cooling system, engine, transmission, and suspension parts. This can occur when a car is driven into a ditch, hits a deer, or is involved in a low speed accident. This can include broken headlights, grill, front fascia, rear bumper, and trunk lid damage. Cosmetic damage rarely is cause for "totaling" a vehicle. When a car is totaled, the cost to repair the damage is more that the car itself is worth. Therefore, it must be salvaged or rebuilt to be resold. Cosmetic damage, even in mild cases, will not cause any major issues in the future.

Rebuilt/salvage/totaled automobiles: These cars are generally something to stay away from. They have had some sort of major damage in the past and have had to be rebuilt before being resold. These cars may have been in a rollover accident or a serious collision, and most of the parts have been replaced. Some parts may never be right again.
Physical damage can have a benign or grave effect on the value of an automobile, because they can cause lasting issues for the rest of the life of the vehicle. For major repairs, the vehicle will never have the same value as it did before the collision, but if repairs are done professionally, the value of the car can be increased to almost pre-accident status.
However, it's important to note that the average diminished value claim on a vehicle is $15,000. As you can imagine, this can have a significant impact on the re-sale value of your vehicle, and is enough to total many vehicles that are more than a few years old.
---
The statements expressed above are only for informational purposes and should be independently verified. Please see our
terms of service
for more details