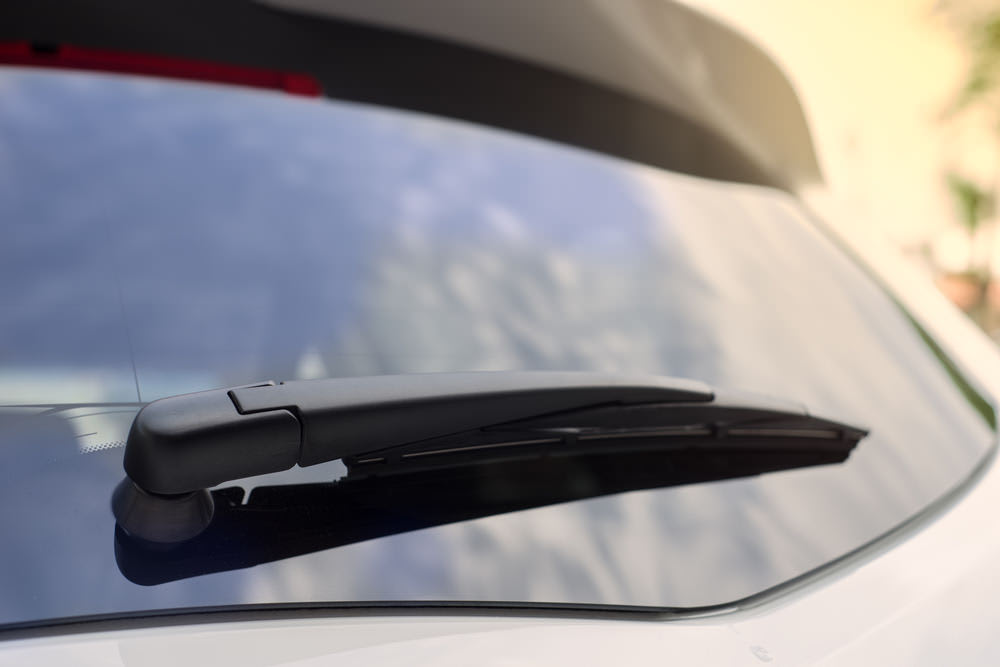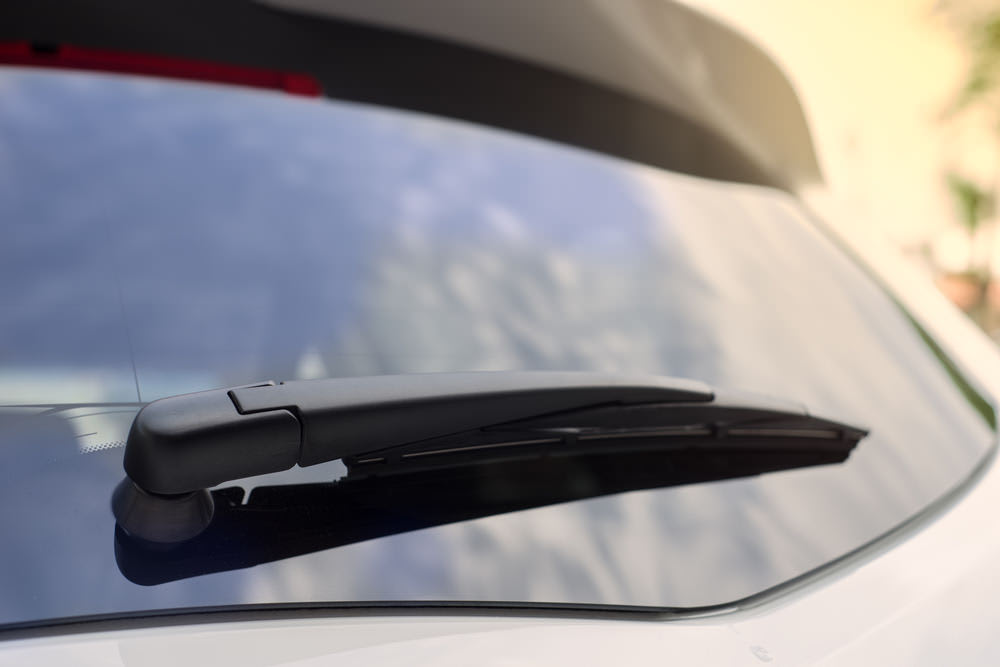 Some vehicles, particularly hatchbacks and sport utility vehicles, are equipped with a rear wiper assembly. The rear wiper performs the same function as the front windshield wiper: to clear the glass when rain, snow, or dirt build up on it.
Rear wiper systems only have one wiper arm and blade, and the motor only turns a single pivot. The rear windshield wiper motor is usually mounted in the hatch or liftgate, and the wiper arm directly mounts to its pivot.
Because of the shape at the back of the vehicle, dirt, snow, and moisture tend to swirl around by the rear glass. These items, especially dirt, collect on the rear wiper motor and cause it to seize up. That means the rear wiper will not turn to swipe the rain, snow, or dirt off the rear window.
Is the rear windshield wiper legally required to be there?
In many jurisdictions, the rear wiper needs to be functioning if a vehicle is equipped with one. Some states require annual inspections that will catch a faulty or missing rear wiper, while in other states a rear wiper is not inspected at all. In other places yet, if a vehicle is equipped with a rear wiper, it is required to work for the inspection, while other locales permit a rear wiper assembly to be removed.
While the legal requirement for a rear windshield wiper changes from location to location, its purpose, to clear the rear window, is still important. Without a functioning rear wiper, it may be more difficult to see behind your vehicle in traffic or when reversing.
---
The statements expressed above are only for informational purposes and should be independently verified. Please see our
terms of service
for more details