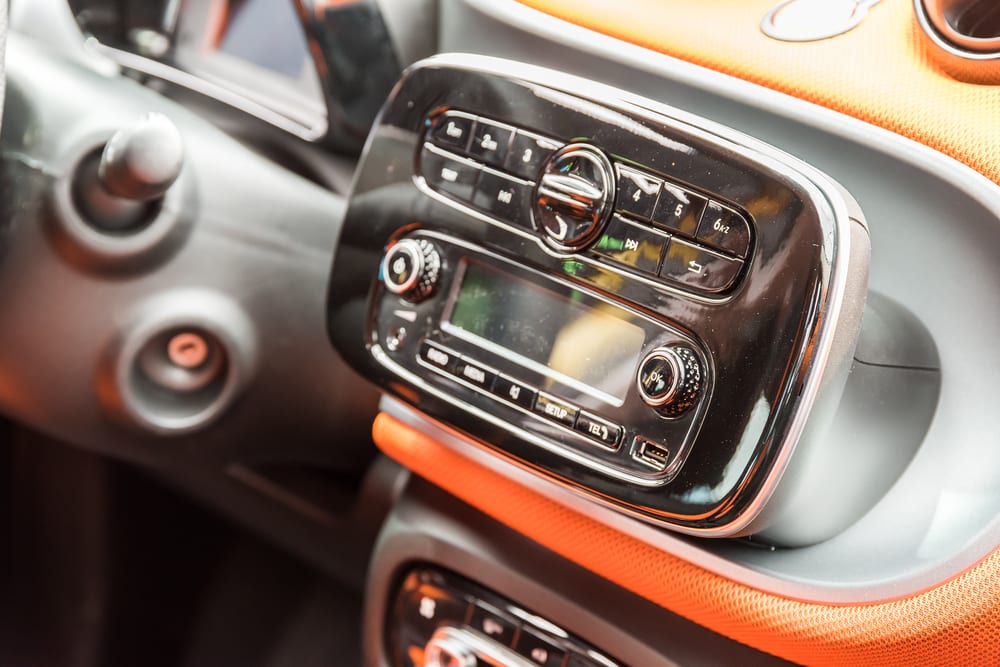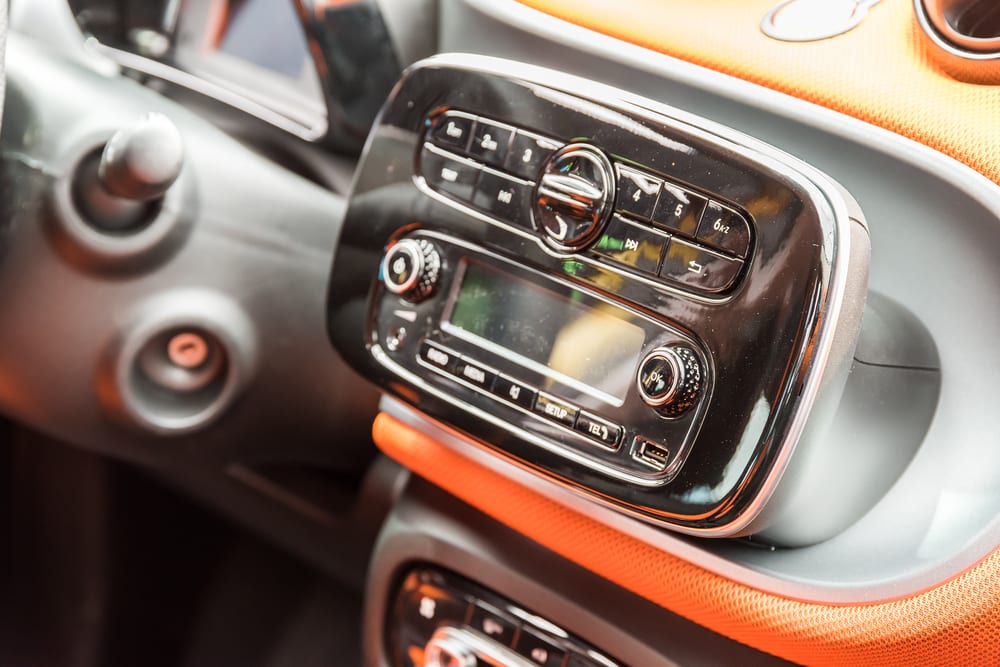 The stereo of your vehicle contains the radio, CD-player, and the place to plug your MP3 player in. The stereo runs on a 12-volt system and comes standard in most modern vehicles. Furthermore, after market stereos and speakers can be purchased if you are looking to upgrade your vehicle's sound system.
Parts of the Car's Stereo System
The head unit controls the overall system volume and audio sources in the vehicle. The amplifier increases the power of the audio's signal, so it can move the speakers and create sound. Amplification is done by a preamp and a power amplifier. The speakers convert an amplified electrical signal into mechanical energy, which moves the speaker back and forth to create sound.
Types of Car Speakers
There are five main types of car speakers. Tweeters produce high frequencies and are the smallest type of speaker available. Super tweeters create the highest sound frequency possible. Midrange speakers create detail that tweeters and woofers cannot, as they handle everything in between. Woofers create mid to low tones, and are a versatile part of a full range speaker system. Sub woofers create the lowest frequencies, and are often very large.
Common Stereo Speaker Problems
One common problem with stereo speakers is a bad connection. This could be a bad connection to the amplifier, or other wiring connecting the speakers to the sound system. Check all the connections to ensure they are properly secure. If you experience a spotty sound from the speakers, they may not be grounded properly. Blown speakers emit a distorted sound and may even have visible damage. The only way to correct this is to replace the speaker.
Signs of Stereo and Speaker Problems
Static is a sign your stereo or speakers are not working properly. Another sign your system is not working is if the sound cuts in and out. A third problem could be your sound system is not working at all, so no noise comes from the stereo system or speaker.
The stereo system and speakers allow for a more interesting drive and more enjoyable ride. There are many different parts to the overall sound system of the vehicle, especially once you start adding in aftermarket speakers and parts. There are different types of car speakers, so depending on how extravagant you want to go there is a speaker that will fit your budget.
---
The statements expressed above are only for informational purposes and should be independently verified. Please see our
terms of service
for more details