Where to find a Jiffy Lube Service Center?
With over 2,000 service centers located across the country, Jiffy Lube is a nationwide oil change and auto care service franchise behemoth that's known for convenient oil changes for as low as $19.99 through various coupons and promotions. Jiffy Lube advertisements promise quality, fast oil changes at affordable prices.
Jiffy Lube services range from tire care to glass repair. But the most well known Jiffy Lube Service is their Signature Oil Change, which includes new oil, oil filter, a fluid top off, and a vehicle inspection, as do most standard oil changes.
Is Jiffy Lube's discounted oil change truly a great deal?
Changing your oil in a timely fashion is imperative to your car's health and safety. For a consumer seeking affordable pricing and convenience, Jiffy Lube's ads sound like a great deal. Oil changes are one of those tedious errands car owners must check off of their do lists if they want their cars to continue to run well, and the idea that this mundane errand can be taken care of cheaply and quickly by Jiffy Lube may be appealing for busy car owners.
Jiffy Lube coupons offer steep discounts, and some Jiffy Lube locations advertise prices as low as $19.99 for oil changes. According to our own investigation and research collected from numerous media outlets and consumer protection websites, Jiffy Lube's advertised prices and quality of services vary in quality and consistency, depending on each individual shop.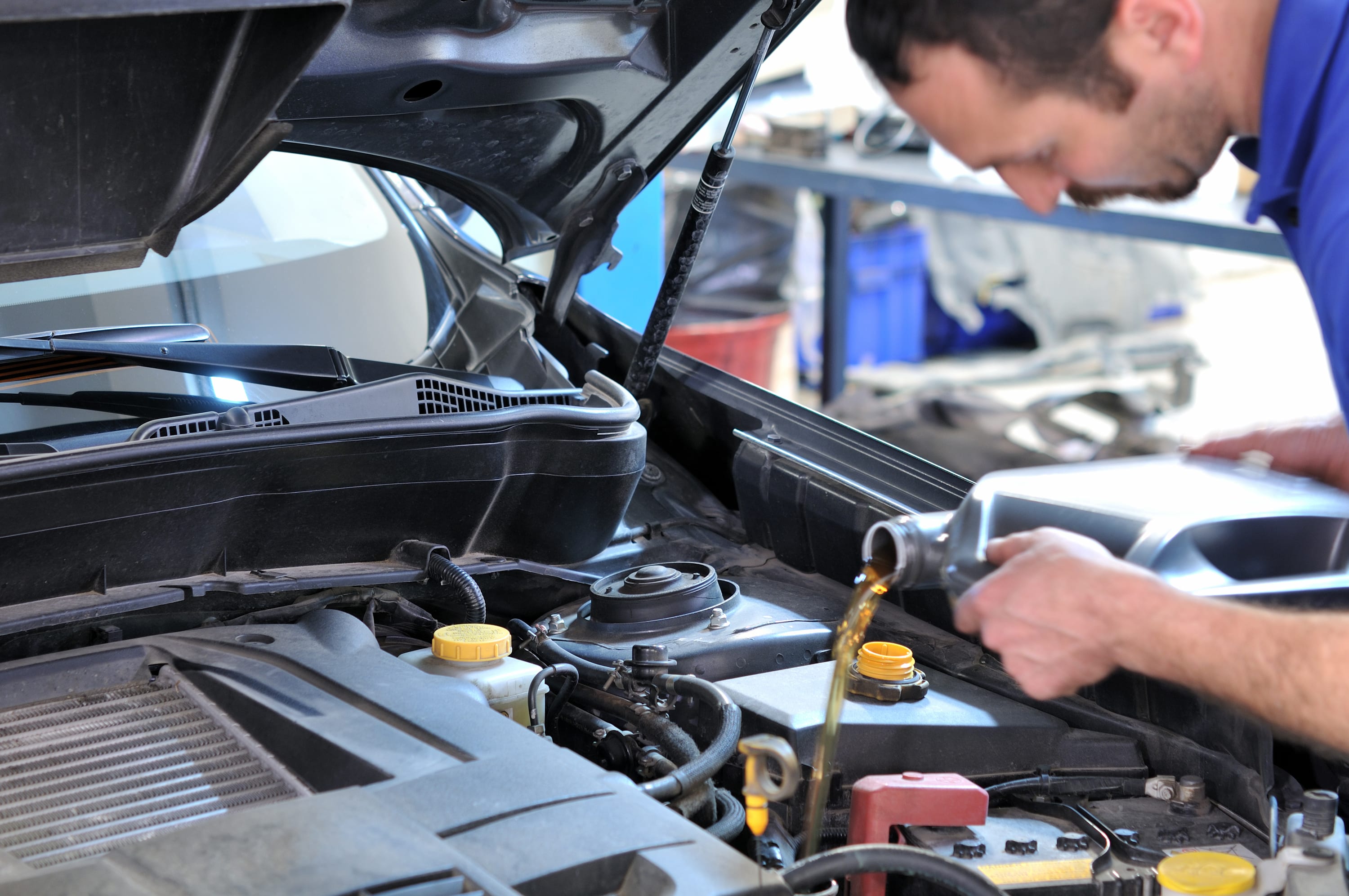 How do you prepare for a Jiffy Lube oil change?
Customers should get quotes for services ahead of time to avoid being overcharged. For decades, Jiffy Lube has attracted customers into their service centers with the promise of a fast, proper oil change. Because Jiffy Lube service centers are franchise businesses, owned and operated by individual owners, customer experiences aren't always consistent. Some Jiffy Lube service centers receive rave reviews on sites like BBB and Yelp; others are sources of consumer frustration and complaints.
Since the 2000's, customers have been tracking their experiences on a site where they commiserate about their experiences called JiffyLubeProblems.com. The customer stories on the site echo many of the issues aired by customers who've given some Jiffy Lube service centers an "F" or a one-star review like on BBB or Yelp, sometimes because they are upset about being promised a certain price, but are ultimately charged a significantly higher price at the end of their appointments.
How much should a basic oil change cost?
According to YourMechanic's ASE-certified Master Technician Randy B., a deeply discounted oil change may be too good to be true because the supplies alone cost more than the promotional price of $19.99. "You don't want an oil change that's only $19.99 because just the oil itself - if it's quality oil - should cost around $25 for about five to seven quarts, and you want the person doing the oil change to be skilled and paid fairly, so there's nearly no way to do a good job at rock bottom prices," says Randy B.
"Quick lube centers plays on people's desire to get a bargain and because people don't know a lot about oil changes they look for price and brand recognition," says Randy B. "Not only are those prices not real, but you have to ask where they're skimping on costs, and it may be that they're skipping important steps or aren't using the best supplies."
Does Jiffy Lube use quality oil?
We can't speak for all Jiffy Lubes with certainty. Each Jiffy Lube shop is an independently operated franchise. However, master technician Randy B. points out that, to cut costs & offer bargains, most quick lube shops only keep several common oil types on hand in bulk, and therefore may not necessarily use the optimal OEM recommended oil. In essence, it's the difference between ordering a coffee with the exact amount of cream and sugar that you prefer, or grabbing a generic premade coffee that may not suit your tastes. Both technically have caffeine, but one is custom brewed to your liking and the other simply suffices to give you a boost and should be avoided in order to ensure a vehicle's longevity.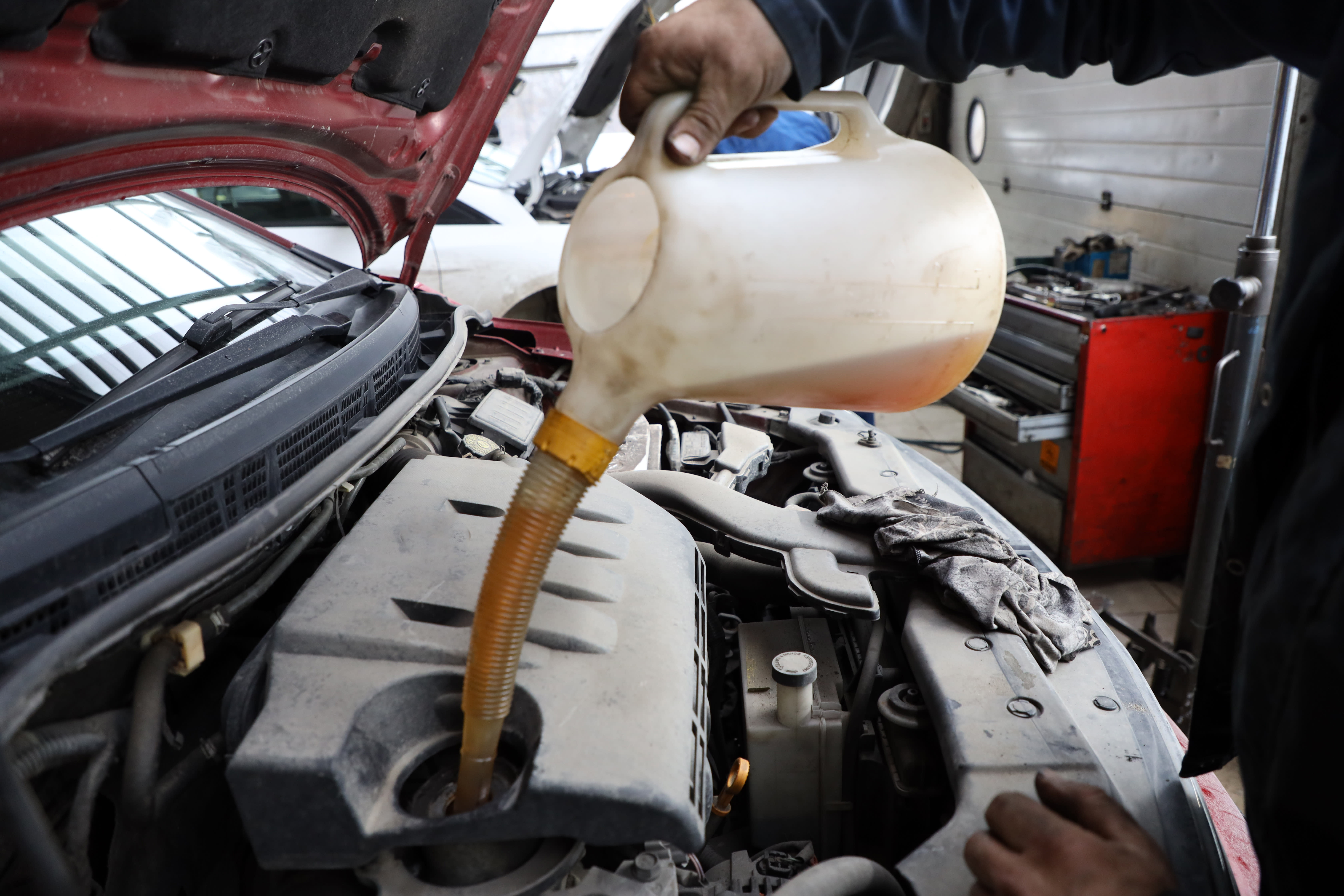 What's the real cost of a Jiffy Lube oil change?
We went ahead and tested the Jiffy Lube oil change experience ourselves to see if all of the bad hype is true. We found a coupon for $16.99 off on Jiffy Lube's site. We couldn't find oil change pricing on our local Jiffy Lube's site, so we called into the Jiffy Lube in Mountain View, CA and asked them if we could use the coupon which hadn't expired yet. The folks who worked there said they didn't know, but that we should come on in and see, and then they'd figure it out. We gave them our cars make and model - an Audi Q3 - and asked for a price estimate for the full synthetic oil that the vehicle runs on.
The Jiffy Lube service attendant said: "It will cost $99.99 for 5 quarts, but your car probably needs six to seven quarts of oil to complete an oil change, so it will cost $10 for each extra quart we'll need to use." That means our oil change would have cost $120; if they ended up accepting the coupon, it would have been lowered to $103.01. To prepare for an appointment, car owners can check here before their appointment.
Why is Jiffy Lube more expensive?
In our test, Jiffy Lube in Mountain View, CA would have charged us $120 for a synthetic oil change. YourMechanic's price is $89.94 for the same service, plus more convenient – we come to your home directly, and change your oil in your driveway, so you don't need to waste your time driving back and forth to a shop. And our platform will help make sure you're notified of your next oil change's due date.
According to reporter and auto insurance expert, Lacie Glover, Jiffy Lube oil changes are usually the most expensive among all other oil change options. Moreover, few oil change providers are transparent about their service and prices on their websites, making it impossible for customers to compare the price and quality of services available.
How can you avoid being ripped off by a quick lube shop?
Our advice is to call in advance and find out how much it will cost you to get all of the services you need for your specific vehicle, then have the company stick to that price and honor the coupon if they've advertised one. And be sure to find out if the price includes parts, labor and fees – as many of the customer complaints online state that Jiffy Lube charged surprise fees at checkout when it was too late to contest the pricing.
How to avoid being sold unnecessary services?
Let's say you've called in to confirm your price quote in advance of your oil change appointment to ensure that Jiffy Lube sticks to their quoted price. You're good to go, right? Perhaps not, because most automotive shops don't make money on discounted oil changes, they often use them as bait to get you in the door. And according to Complex Magazine, Jiffy Lube may nickel and dime customers for every little "extra" – such as topping off fuels.
Jiffy Lube technicians have been known to upsell customers with services and parts that don't necessarily need to be replaced, like air filters, batteries and belts – all of which can cost upwards of hundreds, if not thousands, of dollars.
Lawsuits and customer complaints against Jiffy Lube.
The issues plaguing Jiffy Lube's customer service history are divulged in this lawsuit against the company. The plaintiffs, who sued Jiffy Lube International, claim they were wrongly charged a 'shop fee', that their car was damaged as a result of the improper technician training by the company, and that they were subjected to unnecessary sales pressure to purchase unneeded services or items. The lawsuit is just one of many filed by California legislators over the years.
How can you avoid a brake fluid upsell?
According to Randy B., oil change shops will often do a phony brake flush fluid test using alkaline strips that they know will look dirty once they're pulled out of the fluid. "The mechanics will say, 'see this strip is supposed to be pink, and yours is the color of mud, and I'd hate for you to go driving around with that gunk,' but those tests aren't scientific and always come out brown," said Randy B. "So the customer is in for an extra $60 to $100 service they don't really need." A thorough, genuine brake flush examination entails a test for spongy brakes and diminished system performance. We recommend asking for more evidence than a simple alkaline strip test before you agree to getting your brakes repaired.
How can you avoid being upsold unnecessary services?
To be sure you're not getting up-sold services you don't need, you may want to consider asking for a full report of your mechanic's findings, and even ask for photographic evidence before your car is worked on. That way, service managers know you mean business. It's also important to familiarize yourself with your car's internal noises so you have a sense of what those sounds may indicate before taking your car to a repair shop so you can effectively communicate with your mechanic.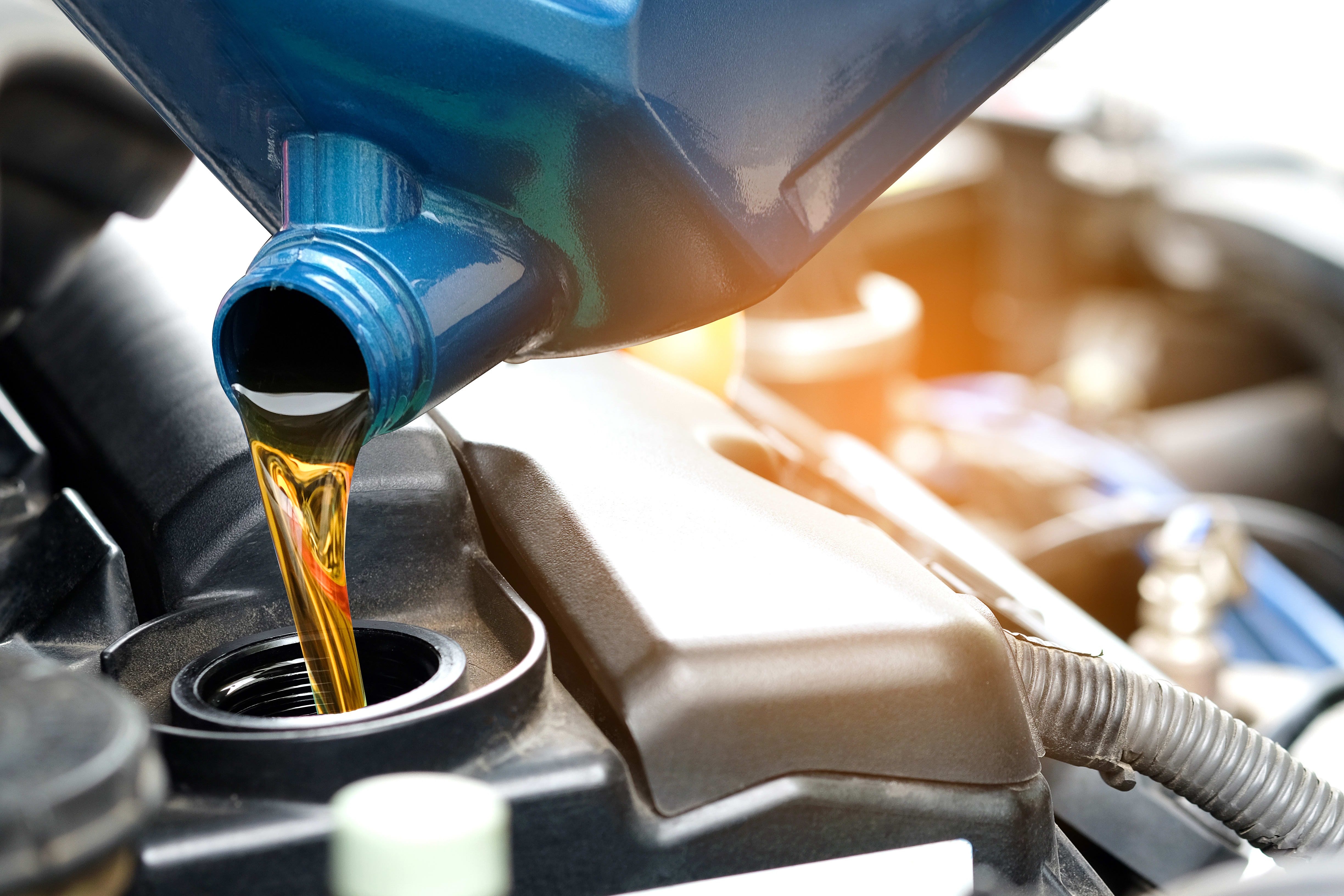 What's the cost of owning & running a Jiffy Lube?
It's expensive to run a Jiffy Lube franchise. According to Entrepreneur Magazine, initial investment to set up a Jiffy Lube as a franchisee starts at $207,000 and can go up to $422,650. After that upstart fee, the franchise owner has to pay Jiffy Lube an ongoing royalty fee of 3-4% and an ad royalty fee of 4%. These fees come out of the franchisee's profits – so franchisees may be pressured to meet certain revenue targets.
How to ensure your mechanic completed the services for which you were billed.
Jiffy Lubes in many parts of the country – and an alarmingly high number of Jiffy Lubes in Los Angeles – were caught charging for services that their mechanics never performed such as air filter replacements, which is even more troubling than up-selling customers on services they don't need.
How reporters caught Jiffy Lube overcharging customers for hundreds of dollars.
NBC Los Angeles went undercover at a Jiffy Lube in Lynwood, CA. Jiffy Lube's service advisors said that the reporter's car needed $649 in repairs. The reporters' hidden cameras found that many of the services the customer was charged for weren't actually performed.
During the undercover news reporter's appointment, a technician removed the car's old air filter, but when the customer wasn't looking, they re-installed the same dirty old air filter. The reporter was wrongly charged $26.99 for the fictitious "new" air filter.
The service advisor also charged $200 to change the transmission and differential fluids because he claimed they were dirty. The truth is that the car's fluids had just been changed by another Jiffy Lube during the reporters' investigation.
At the end of the appointment, a $22 Jiffy Lube oil change appointment cost $600 after all of the fictional services and repairs were added to the appointment at the insistence of the service advisor. NBC reported the same troubling tactics at Jiffy Lubes back in 2006. At that time, Jiffy Lube President Luis Scoffone vowed to make sweeping changes, yet former managers whose names are kept confidential have said the issues have grown more egregious in recent years.
What to check after your oil change is over?
We advise customers to keep in mind that Jiffy Lube service centers are franchise businesses, so not every location is a bad actor. You can check your local Jiffy Lube's ratings on BBB, since some get "F" grades, while others receive A's and B's.
To avoid being wrongly charged, ask to see any parts that you're having replaced before the job is performed. Then ask the service providers to show you the new part they're putting into your vehicle, whether it's a hose or a filter.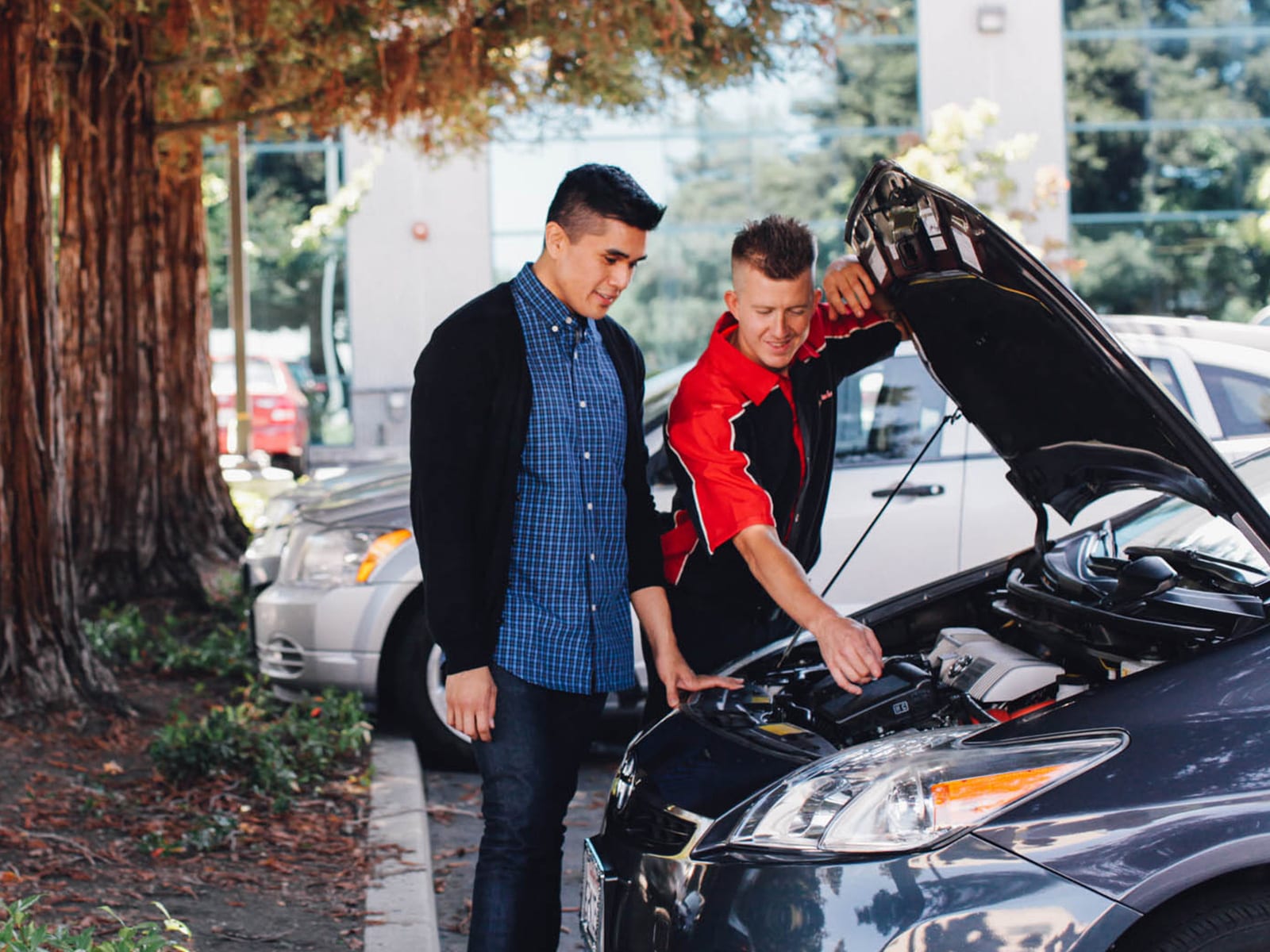 How is Jiffy Lube working to keep customers safe during COVID-19?
Jiffy Lube promises that all of its locations now provide precautions to prevent the spread of covid-19 such as frequent cleaning of surfaces and social distance measures, as has become standard in the auto industry. However, in a franchise model, it's up to the franchisee to honor and enforce corporate guidelines, so levels of enforcement will vary from location to location.
Jiffy Lube's reputation issues aren't unique to the brand. Finding a trustworthy mechanic has always been an issue for consumers, regardless of the brand they decide to work with. At the end of the day, it's up to the franchise managers and shop owners to create an environment that fosters honesty over short term gains.
How do you know you can trust an auto repair provider?
In order to be consistent, auto repair providers need a foolproof process that guarantees accountability and consistency for every customers' experience. Issues of trust have plagued the auto industry for decades.
That's why YourMechanic's platform was built to leave nothing to chance – from upfront, instant pricing online to a mechanic app that requires photographic proof of repairs necessary and work complete.
Without service advisors out in the field, YourMechanic knew it was important to create a foolproof approach to ensure that customers can get the services that their cars need at a fair, transparent price – nothing less and nothing more.
---
Next Step
Schedule Oil Change
The most popular service booked by readers of this article is Oil Change. YourMechanic's technicians bring the dealership to you by performing this job at your home or office 7-days a week between 7AM-9PM. We currently cover over 2,000 cities and have 100k+ 5-star reviews... LEARN MORE
SEE PRICING & SCHEDULING
---
The statements expressed above are only for informational purposes and should be independently verified. Please see our
terms of service
for more details