Quality Oil keeps your car healthy.
The difference between a quality oil change versus a cheap oil change is as vast as the difference between an aging tuna sandwich versus a three-course homemade meal featuring a fresh, lush salad, handmade pasta, oven-baked chocolate soufflé, and little after-dinner mint.
Yes, you might be able to technically live on both kinds of dinners, but you and your organs won't thrive long if you stuff yourself with low-quality food. And just like good ingredients in the hands of a bad chef can kill you or give you nasty stomach issues – so too can an unskilled mechanic destroy your engine, regardless of the oil type they use.
Why your engine deserves the yummiest oil.
So to ensure that your vehicle lives long and well, you need to feed it quality oil, changed by a skilled technician, performed at the proper time interval. (At the risk of our food metaphor becoming as spoiled as a casserole left out in the sun mid-July, we won't go into the details of how your car's engine will get hangry and immobile if you don't feed it on time, just like the average person gets irritable and tired if they miss too many meals.)
When do you need to change your oil?
Timing oil changes is simple, as most vehicles' dashboards show an oil change symbol when their oil needs to be changed. At YourMechanic, some of our master technicians prefer to follow their mileage or time-based schedules and change their oil before it's dirty enough for their sensors to detect that the oil needs to be changed. You can choose how cautious you'd like to be and read more about the importance of changing your vehicle's oil in a timely fashion from YourMechanic's experts here.
Why cheap oil changes are too good to be true.
Today, with so many modern conveniences becoming cheaper and better, consumers have come to expect instant gratification at a discounted price. If you've experienced the speed of Amazon Prime or one of the many apps that allow you to order groceries, your own personal chauffeur or any number of services to your home within minutes, then you may have stopped asking "What's the catch?" when a product or service is advertised at a deeply discounted rate. But unlike Amazon, most services that promise quality and speed at a discounted price (especially those that require skilled labor), are cutting corners in order to offer a too-good-to-be-true discounts, like those coupons for $19.99 oil changes you might see in your local newspaper.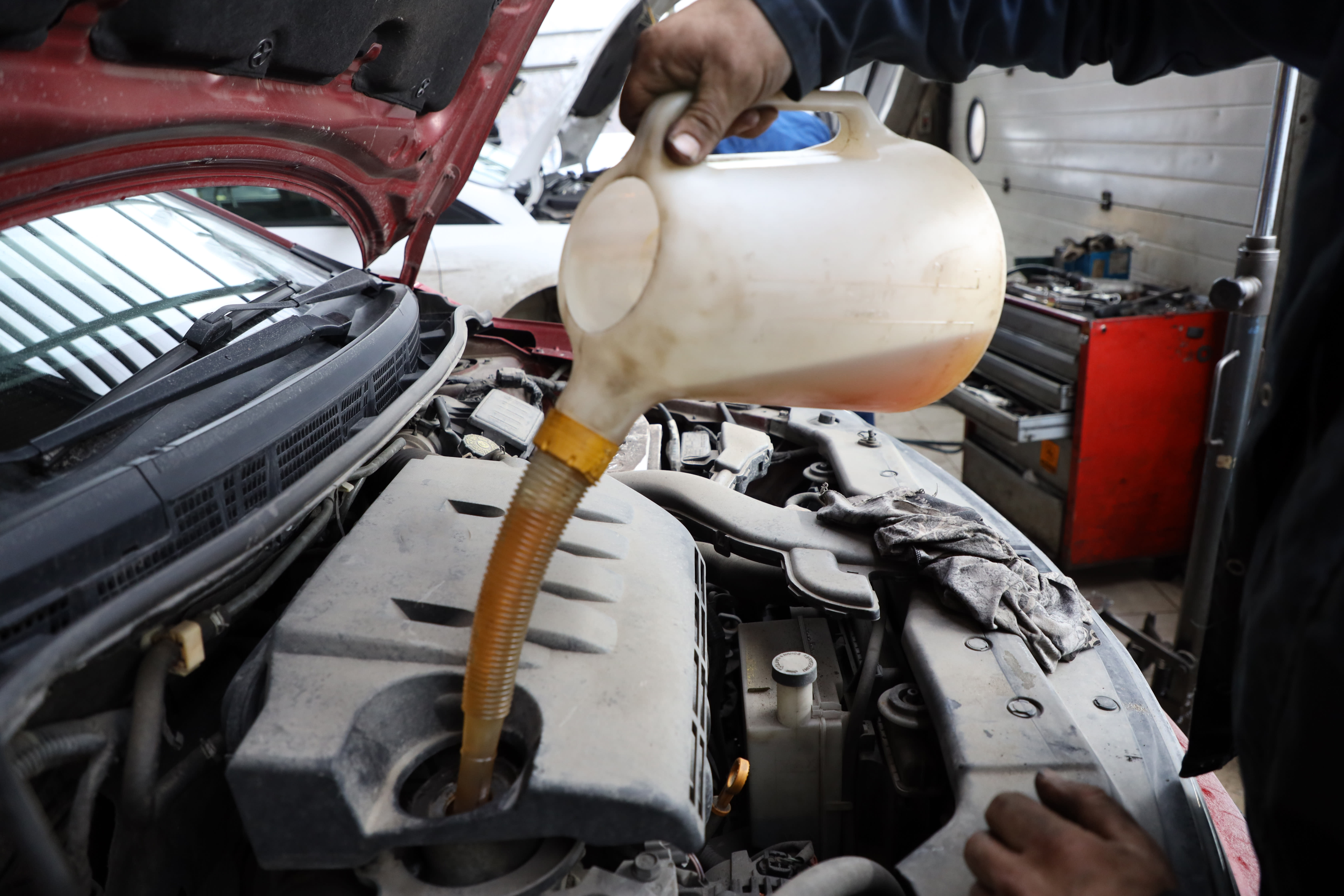 When it comes to quickie oil changes at a discount price, you should be suspicious and ask "what's the catch?"
Most speedy or discount oil change shops, like Jiffy Lube or Pep Boys, position themselves near shopping centers or along busy boulevards. Their businesses rely on car owners who want to check off their to-do lists while running other errands without overthinking it. Fast lube shops promise fast, cheap, convenient oil changes - usually in 30 minutes or less.
Sounds great right? Read on to learn the catch. Or rather, catches, as there's more than one way to skim an oil change while thriving on the public's naïveté.
Getting the right oil change for your car.
Each car make and model has a specific oil type recommended by a vehicle's OEM - or original equipment manufacturer. Using the wrong kind of oil is comparable to feeding a kid with peanut allergies a giant PB&J sandwich (that was our last food analogy, we promise).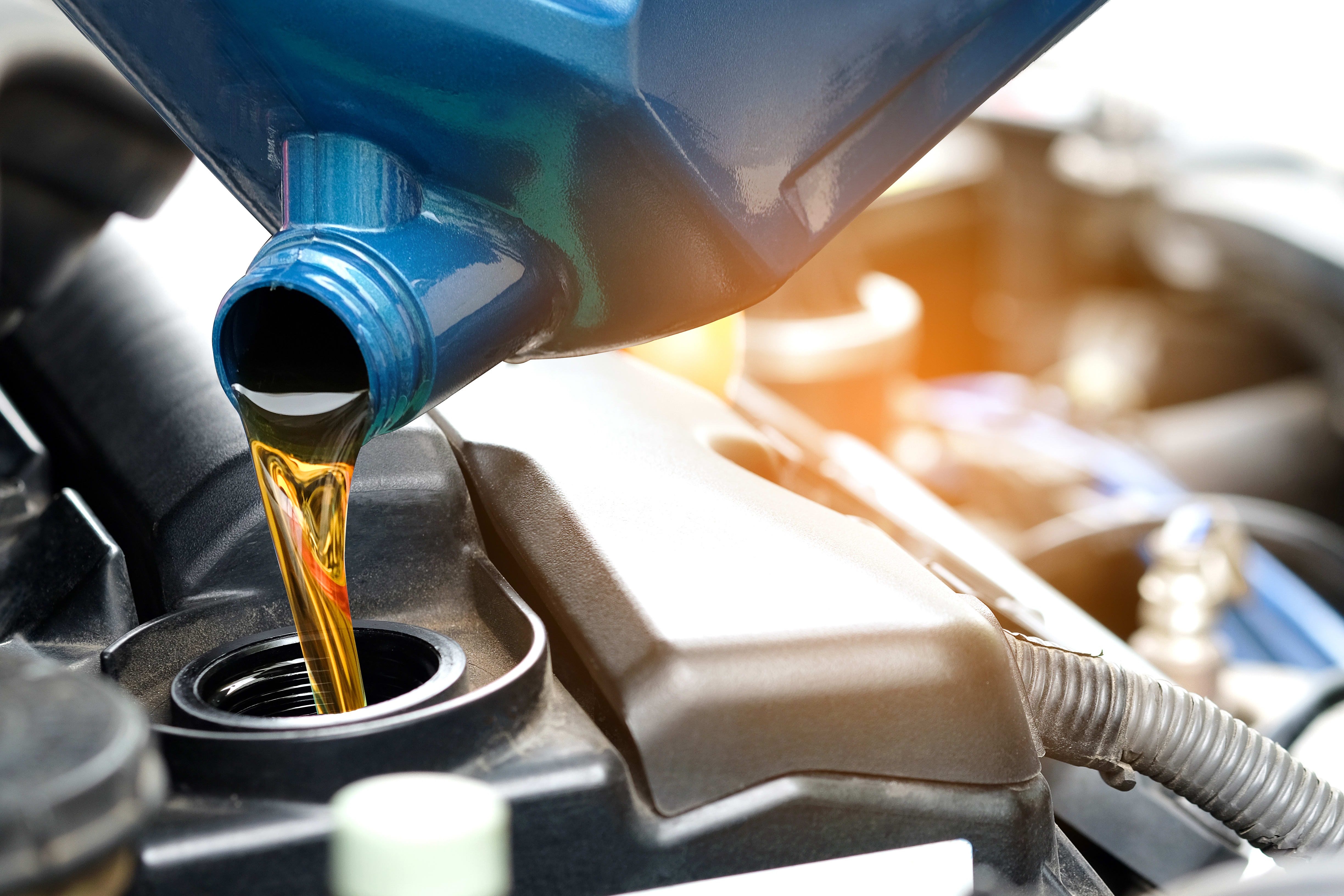 Varying oil types have different flow and lubricating properties, such as viscosity and weight. If the oil viscosity is too low for your vehicle's requirements, important engine parts will get battered as metal will scrape on metal without proper lubrication in between. Improper oil can cause engines to run hot, wear out far more quickly, destroy fuel economy, and require more frequent oil changes according to the National Oil and Lube News Magazine.
Does oil type really matter? (Yes!)
According to thousands of experienced professional mechanics who've worked with YourMechanic for nearly a decade, most quick lube shops only carry a few types of oils because they buy it in bulk and simply use one of the handful of oils they have in stock during oil changes. With hundreds of oil types on the market, it's unlikely that your car will get the oil that's optimally suited to your vehicle's specific OEM standards.
That's why YourMechanic orders individual bottles of OEM-recommended oil for each customers' at-home oil change appointment based on each individuals' vehicle make, model, year, and engine type. In addition to using strictly quality brand oil from suppliers like Valvoline, Firestone, Exxon, Midas, Pennzoil, and Castrol, YourMechanic will also select the optimal weight and viscosity for your engine and local climate. To ensure your oil change provider uses the right type of oil, you can look up your car's precise OEM-recommended oil type in less than 30 seconds.
How cheap, unskilled labor endangers your car's health.
A professional mechanic with over 5 years of experience can earn between $30 to $60 per hour, depending on their location and skillset. To keep pricing low, many quick lube shops hire inexperienced lube techs, pay them far below market rate, and have them change oil assembly-line style. They may pay them a little over minimum wage with the promise of on-the-job training. This allows brick and mortar shops to offer very cheap oil changes, as they skimp on both labor and oil quality costs.
Why quick oil change shops hire unskilled lube technicians.
The price of your car's health will pay long term, however, far outweighing the $10 to $15 you may save in the short term. According to YourMechanic master technician Leopold Lacy, low-paid lube techs can miss important steps that may damage your vehicle. Because lube shops have high turnover rates – as most lube techs don't plan on a long career in a quick lube shop – your vehicle is likely to get serviced by someone who hasn't developed the habit of proper routines, checks, and the expertise to find vehicle issues upon inspections. In quick lube shops, your vehicle can be a training ground for inexperienced mechanics to learn and potentially make mistakes on.
"I've seen newbie lube techs skip steps like removing old oil filter gaskets during a filter change or torquing drain plugs too hard, causing damage to the threads," said Lacy. "Or tightening plugs too loosely, causing leaks."
Benefits of getting an oil change from a skilled technician.
Lacy is responsible for rigorously screening mechanics before they're allowed to work with YourMechanic. He looks for at least five years of experience at actual auto repair shops because he knows that will mean the technicians will be able to hundreds of vital auto repairs and complete 50-point inspections that include a thorough assessment of vehicle's tires, brakes, batteries and fluids – in addition to a proper oil change using quality oils and a premium filter, as well as EPA-standard oil disposal.
How to avoid car trouble by catching it early.
Most automotive issues can be caught early during routine oil changes before the issues become a safety hazard. But it takes a skilled mechanic to know what to look for. According to the U.S. Department of Energy, fixing a serious maintenance problem, such as a faulty oxygen sensor, can improve your mileage by as much as 40 percent. https://www.fueleconomy.gov/feg/maintain.jsp
YourMechanic offers expertise, transparency and peace of mind.
While YourMechanic's oil changes are far less pricey than dealerships, our services can be up to 10 percent more expensive than the discount chain lube shops. That's because we back our quality parts and highly skilled technicians with a 12 month / 12,000 mile warranty and a thorough inspection report that gives car owners full transparency into their vehicles' health, along with photographs of all of the repairs performed during the appointment.
How we measure customer satisfaction one oil change at a time.
When you order an oil change from YourMechanic, our technicians will perform your oil change directly in your driveway, contact-free – unlike shops that make it impossible for customers and mechanics to maintain recommended social distance and prevent potential Covid-19 transmission. Our technicians earn wages on an hourly basis, so unlike service managers who earn commissions at shops, they're not incentivized to upsell unnecessary services. YourMechanic's platform tracks customer satisfaction and technician performance. And we only work with highly experienced mobile technicians who are masters of their craft and view themselves as small business owners. To them, your car's health is a reflection of their craftsmanship and expertise. It's truly the difference between a gourmet chef taking pride in their work versus a corporation pumping out mystery meat TV dinners. We want to feed your car well. Bon appetit!
---
Next Step
Schedule Oil Change
The most popular service booked by readers of this article is Oil Change. YourMechanic's technicians bring the dealership to you by performing this job at your home or office 7-days a week between 7AM-9PM. We currently cover over 2,000 cities and have 100k+ 5-star reviews... LEARN MORE
SEE PRICING & SCHEDULING
---
The statements expressed above are only for informational purposes and should be independently verified. Please see our
terms of service
for more details