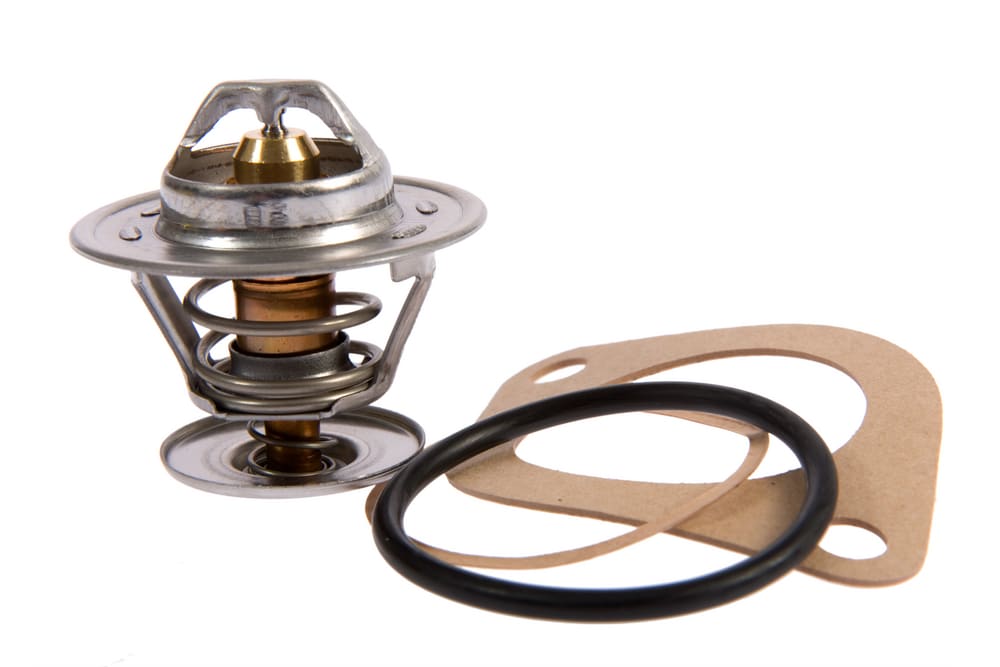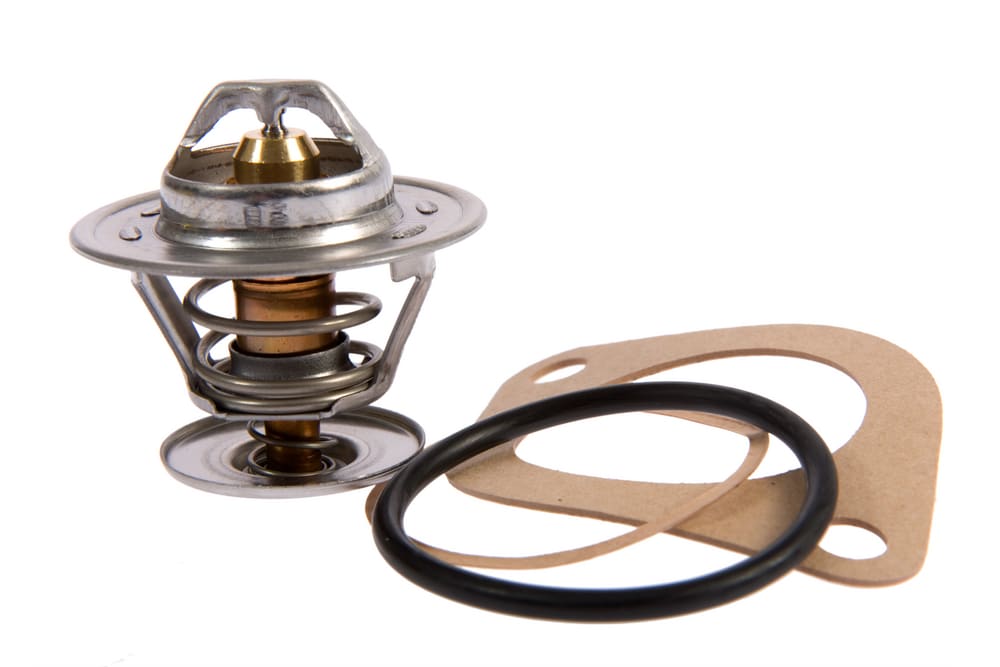 No matter what kind of car or truck you drive, it has a thermostat in it. This thermostat is responsible for monitoring and regulating the coolant temperature in your vehicle's engine. If you were to look at the thermostat you would see that it is a metal valve and has a sensor built right into it. The thermostat does two things - it closes or it opens - and that's what determines how the coolant behaves. When the thermostat is closed the coolant is kept in the engine. When it opens, the coolant is then able to circulate. It opens and closes based on the temperature. The coolant is used to prevent your engine from overheating and causing serious damage.
Because the thermostat is always working and always opening and closing, it's quite common for it to fail. While there is no set mileage that predicts when it will fail, it's important to act on it once it becomes faulty. It's also recommended that you replace the thermostat, even if it's not failing, each time you do work on the coolant system that is considered major.
Here are some signs to watch for that can signal the end of the lifespan for your thermostat:
If your Check Engine Light comes on, this is always cause for concern. The problem is that you can't tell why it has come on until you have a mechanic read the computer codes and diagnose the problem. A faulty thermostat can certainly cause this light to come on.

If your car heater isn't working and your engine remains cold, it could actually be an issue with your thermostat.

On the flip side if your engine is overheating, it could be your thermostat not kicking in and allowing the coolant to circulate.
The thermostat is an important part in ensuring your engine is able to operate properly. The thermostat allows coolant to circulate when needed in order to cool down the temperature of your engine. Without this part working, you risk your engine overheating, or not warming up enough. Once the part becomes faulty, it's important to have it replaced immediately.
---
The statements expressed above are only for informational purposes and should be independently verified. Please see our
terms of service
for more details