Shampooing your car's interior removes dirt and eliminates odors. This is a task that takes some time, but it is a straightforward process. By following some easy instructions, you can have a clean car interior you can be proud of.
Part 1 of 8: Do a preliminary cleaning
Material Needed
A preliminary cleaning gets your car ready for vacuuming, and makes sure that any items such as trash, floor mats, or other accessories are out of the way when you shampoo the vehicle's surfaces.
Step 1: Remove large items, trash, and debris. Go through your car and pick up any big pieces of trash and debris.
You should clean out any items you cannot pick up with the vacuum.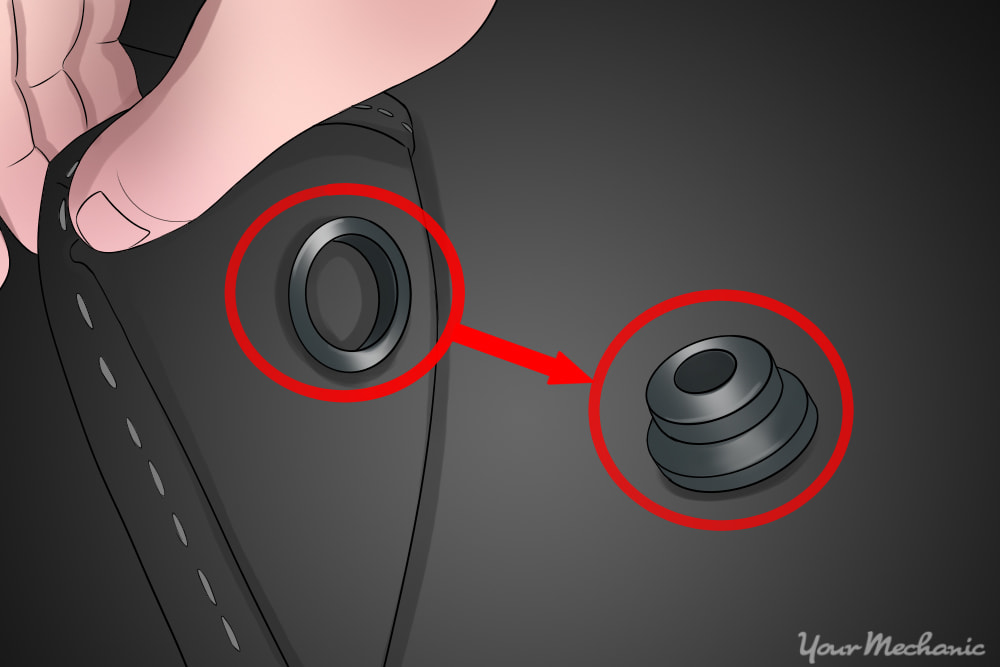 Step 2: Remove accessories. Remove floor mats, any items on the floor, and car seats or booster seats.
Take note of the style of floor mat attachments to ensure that they are not damaged in the process.
Step 3: Vacuum the car. Vacuum the interior of the car to remove dust and loose dirt.
Make sure to get into all of the nooks and crannies, such as around the inside of the car doors and between and under the seats.
Part 2 of 8: Select and test a car shampoo
Materials Needed
Shampoo
Conditioner (if you have leather upholstery)
The type of stains found in your vehicle's carpet will play a large part in determining the shampoo you need. Check on the label to see what stains the shampoo can remove before choosing a product. Car shampoos may have a foam or spray application, and most contain odor neutralizers to help remove bad smells from your vehicle.
Step 1: Purchase car shampoo. Purchase a shampoo made especially for the upholstery and carpeting in your car.
Note: Leather will require a different product than something made for fabric or vinyl upholstery.
Step 2: Read the label to ensure proper usage. Read the label for any precautions and application instructions.
Some cleaners are concentrated and require you to mix them with water.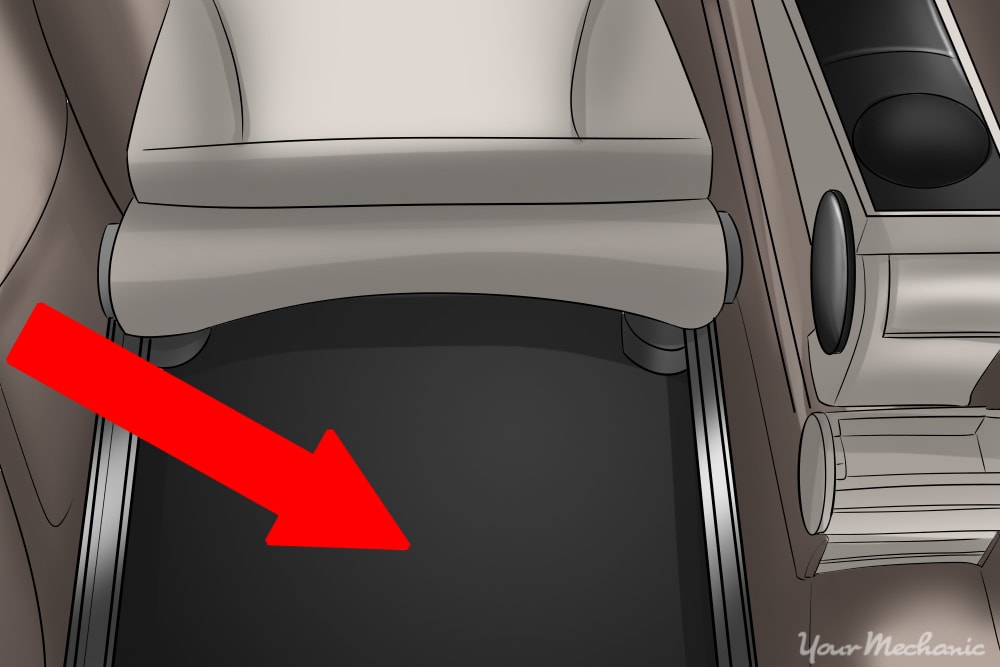 Step 3: Test for color fastness. Test the shampoo in a small area to make sure it doesn't discolor the fabric.
Apply the shampoo to an out-of-the-way area. Let the shampoo sit for a few minutes and then wipe it up.
If any color comes off when you wipe up the product, do not use the shampoo and look for a different brand.
Step 4: Purchase a leather conditioner if applicable. Look for a leather conditioner that is water-based and pH neutral.
The purpose of the conditioner is to replenish the natural oils of the leather upholstery.
Part 3 of 8: Pre-treat any stains
Materials Needed
Clean cloths
Dishwashing liquid, mild (if you have leather upholstery)
Hair spray
Microfiber cloths
Paper towels
Shaving cream
Sponges
Stain remover (optional)
Vinegar
Before you shampoo your car's cloth surfaces, make sure that you pre-treat any stains. By pre-treating stains, you can make it easier to remove them when you use shampoo.
Step 1: Check the carpet and upholstery for stains. Look over your carpet and upholstery to locate any stains.
They may be from food or drink spills, oil, tar, or other chemicals. Some stains may be hard to identify.
Step 2: Treat stains on fabric upholstery and carpeting. Each stain on your vehicle's fabric upholstery and carpeting might require a different cleaning solution to treat it properly.
Here are a few examples: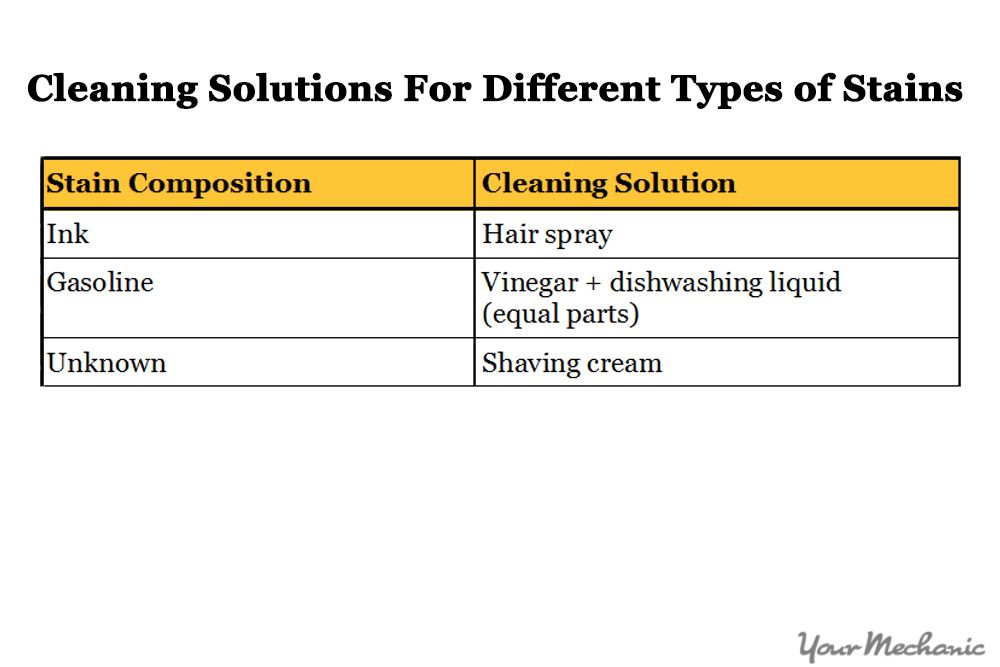 Tip: Whenever removing a stain, use a damp cloth to blot at the stain. Then rinse with clear water.
Step 3: Pre-treat stains on leather. For leather upholstery, mix one teaspoon of mild dishwashing liquid with one cup of warm water.
Use a sponge to apply the liquid to the leather, making sure it's only damp.
Dry the area with paper towels once the stain has been removed.
Tip: You can also purchase stain remover, but make sure to read the label to determine if it is designed for your upholstery material.
Part 4 of 8: Shampoo the carpeting
Materials Needed
Shampoo
Steam cleaner or stiff-bristled brush
Vacuum
Step 1: Apply the shampoo to the carpet. Use a circular motion to help work the shampoo down deep into the carpet.
Tip: When shampooing the carpet in your car, work on a section at a time. This keeps the shampoo from drying, which can potentially stain your carpet and can make it harder to remove.
Step 2: Scrub or steam-clean the carpet. Use a stiff-bristled brush or steam cleaner to clean the carpet.
A stiff-bristled brush scrubs the carpet fibers, helping to loosen any dirt.
A steam cleaner helps lift the dirt out of the carpet with steam.
Step 3: Vacuum up the foam from the shampoo. The carpet should still be wet at this point; this is normal and you can proceed with vacuuming.
Step 4: Re-apply shampoo as necessary until the carpet is clean. As before, make sure to work through one section at a time.
Materials Needed
Clean cloths (for washing interior)
Microfiber cloths
Soft-bristled brush
Step 1: Apply upholstery cleaner to your seats. As with the carpet, work in one area at a time.
Step 2: Use a soft-bristled brush to scrub the upholstery gently. Work the brush in a circular motion to help release the dirt from the surface.
Step 3: Rinse the area with warm water and a clean cloth. Rinse out the cloth often to remove the shampoo.
Step 4: Speed up the drying process with a microfiber cloth. Once you have one area clean, use a dry microfiber cloth to help soak up any excess liquid so the area dries faster.
Repeat this step until most of the liquid is removed, switching to a dry cloth if necessary.
Step 5: Repeat Steps 1-4 for all upholstery: Continue until all seats are clean.
Make sure to work in one section at a time.
Tip: A steam cleaner will extract the water along with the dirt, speeding up the process of cleaning your fabric upholstery.
Materials Needed
Cotton cloths
Leather cleaner
Leather conditioner
Microfiber cloths
Leather upholstery requires a different procedure for cleaning, as using excess water to clean it can actually damage the surface.
Step 1: Turn on the heat: Turn the heat on in your car unless the weather is warm.
Leather upholstery will be more supple and easier to clean in a warm environment.
Step 2: Apply the leather cleaner. Apply the cleaner using the cotton cloth, and wipe up.
Make sure to work a section at a time to keep the leather cleaner from drying.
Step 3: Dry the seat. Once a seat has been cleaned, dry it with a clean microfiber cloth.
Switch to a new area of cloth by folding it as needed.
Step 4: Condition the leather. Apply a leather conditioner to protect your leather.
Just like with the leather cleaner, work a section at a time for best results.
Part 7 of 8: Cleaning vinyl seat upholstery
Materials Needed
Baking soda (optional in place of glass cleaner)
Glass cleaner
Microfiber cloths
Soft toothbrush
Step 1: Spray glass cleaner on the vinyl upholstery. Make sure that the glass cleaner does not drip onto the carpet.
Step 2: Wipe off the cleaner with a cloth. A soft microfiber cloth is best for drying, as it can help lift any dirt or grease up and away from the vinyl material.
Tip: Another option for vinyl is a mixture of baking soda and water. Use just enough to form a paste and rub it into the upholstery. Rinse with warm water and dry it with a cloth.
Tip: Seams in upholstery often trap crumbs, dirt, and dust. Use a soft toothbrush to get in these small areas.
Part 8 of 8: Allow the interior to dry while cleaning floor mats
Step 1: While the car interior is drying, clean the floor mats. If they are covered with carpeting, follow the same procedures listed for your floor, as described in Part 4 above.
If the floor mats are rubber, wash them off with a hose.
Step 2: Make sure your car's interior is completely dry. You may want to leave the doors or windows open to speed the drying process.
Keeping your vehicle's carpet, upholstery, and other surfaces clean can keep your car's interior looking great and in good shape. If you do not feel confident enough to clean your vehicle's interior, turn to professional detailers to do the job for you. They can make sure the job is done to your satisfaction.
---
The statements expressed above are only for informational purposes and should be independently verified. Please see our
terms of service
for more details