Choosing a shop to tint your windows isn't as simple as looking up a few places online and making a decision right away. It's difficult to read through the advertisements: some places offer the "best deal," while others advertise "no bubbles." The best thing you can do is conduct thorough research and investigation before you make a decision, and word-of-mouth advice can be invaluable in this situation.
The outcome of your window tinting job is going to end up either great or terrible. There really is no in-between here: you're either going to be proud to look at your vehicle, or you're going to approach your vehicle and see a lousy job, which can really ruin your perception of how your car looks.
A bad tint can also take away any perceived value a potential buyer might see if you go to sell your vehicle. Follow the information below to help you find one of the best window tinting shops in your area.
Note: Find out how much tint you can legally apply in your state before you set out on getting your windows tinted.
Part 1 of 1: Find one of the best window tinting shops in your area
Step 1: Ask around for word-of-mouth reviews. If your friends and family have had their car windows tinted, ask them where it was done, inspect their cars, and look for signs of shoddy work.
Tip: If you're out somewhere and you see a car with a tint that looks great, why not ask the owner where it was done if he or she is around? If they have the time, they might let you take a closer look - but don't be offended if they don't let you.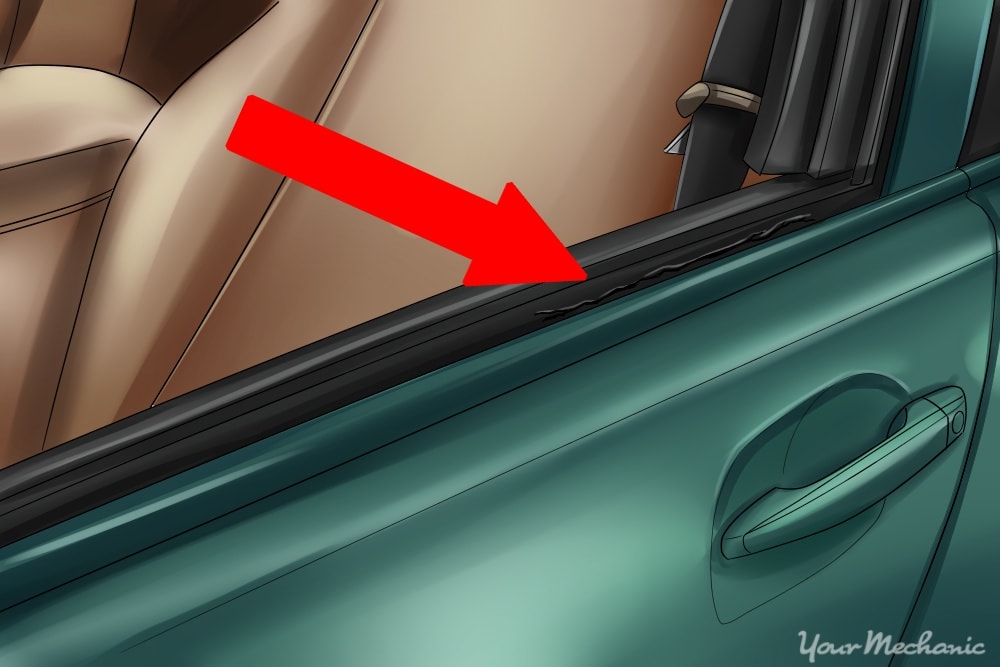 Step 2: Inspect the cars of friends and family who have had window tinting. Look for signs of sloppy work by paying attention to the weather stripping on the inside of and around the windows.
If the weather stripping is sliced up, it means that the tint installer was not being careful as they cut the tint to fit the window.
Also, pay attention to the paint job on the car, near the windows. Scratches or cuts in the paint signify poor workmanship.
Step 3: Look at the tint job closely, and from an angle. If everything looks smooth and uniform, that's a good sign.
Make sure the tint hits every corner of the window, all the way to the edge. If there are bubbles in the tint or the corners aren't completely covered, these are sure signs of sloppy work.
Tip: If you're viewing a tint job that was done very recently - like within a few days - don't worry about streakiness. The tint needs a few weeks to dry out completely before it becomes clear.
Step 4: Read online reviews about local tint shops. Find reviews on Google, Yahoo, and other review sites like Yelp.
If you like what you're reading, go to the tint shop's webpage and check out their website.
A place that does quality work should be keen to show it off online. Look for pictures and close-ups that give you a full view so you can determine the quality as you would in Steps 2 and 3.
Step 5: Visit a couple of shops in person. Make a list of a few shops you'd like to check out so you can compare quality and prices.
When you're there, the owner or employees should be happy to talk to you and show you around the shop and installation area. These areas should be very clean and located indoors, since tint must stick to perfectly clean windows.
They may show you various tinting materials with shading options, explain material and labor warranties, and show you samples of their work.
If you are denied any of these opportunities, you might want to reconsider making a purchase. You should also be wary if the seller is trying to hard-sell you.
It's also good to know how long the company has been in business - a long-standing business tends to be more established than a newer business with little or no track record.
Step 6: Make your decision as to which tint shop to use. If the shop meets all the criteria from above, you shouldn't worry too much about the brands of tint or the pricing.
You should be willing to pay a reasonable price to ensure a quality job from professionals who choose their products wisely.
If a shop is busy, they definitely won't want to sacrifice time and money on low quality tint that they're going to have to put under warranty, then waste time fixing down the road. They want to do quality work to maintain a steady flow of happy customers who do not have to return for repairs.
Note: Tint jobs can take anywhere from between two hours and half a day depending on what kind of job you're getting, so plan accordingly.
Once you've followed the steps above to narrow down your choice of shops, if the transaction seems transparent and straight-forward and they have a proven track record, you're moving in the direction of purchasing a quality tint job. If and when you feel like your expectations are going to be met, purchase your tint job and schedule an appointment to bring your car in.
A good quality window tint will last a long time and increase your car's privacy, while protecting it from heating excessively in sunny weather. If any problems come up, such as peeling or air bubbles, go to the shop that installed it and they will make it right. Make sure to clean your tinted windows properly to extend their lifespan. Read this article if you decide you want to remove window tint yourself.
---
The statements expressed above are only for informational purposes and should be independently verified. Please see our
terms of service
for more details