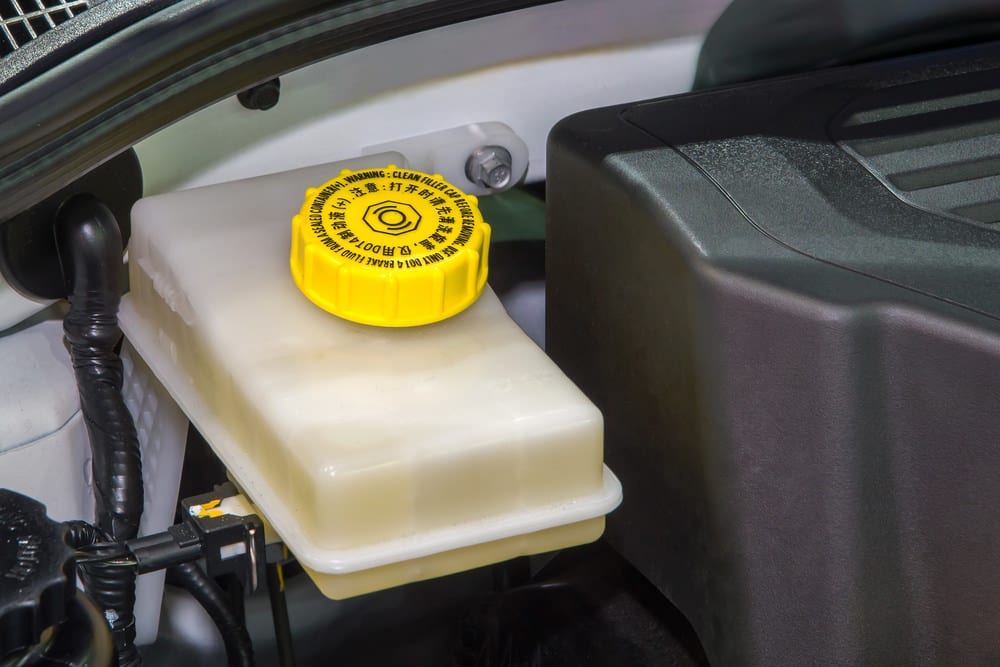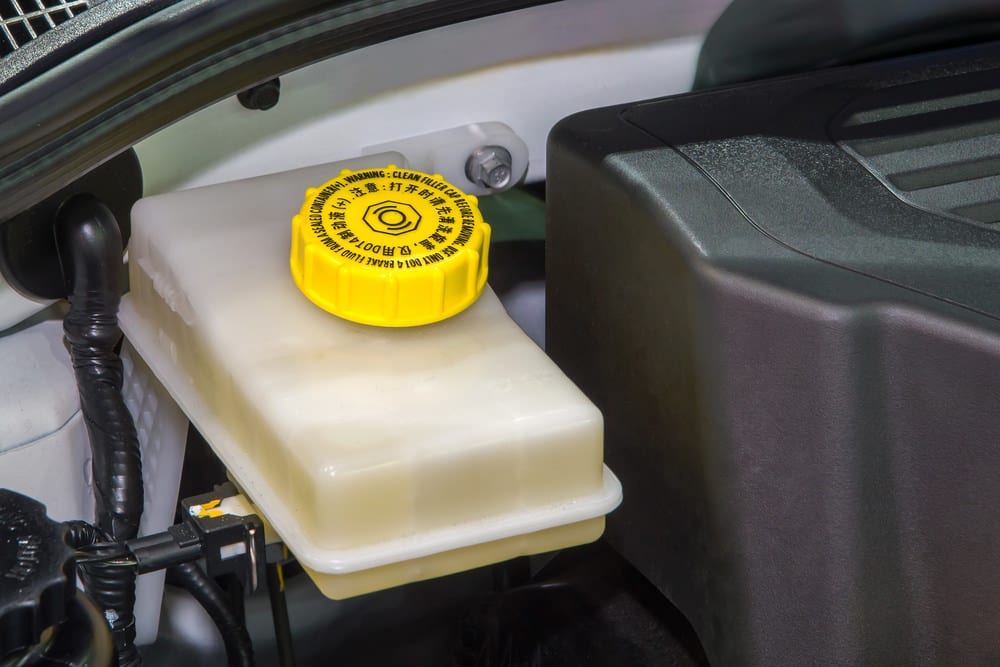 Although there are several issues that can lead to total brake failure, the most common one is some form of brake fluid leak. When a brake leak is present, it affects the fluid pressure in your system. Since it is that pressure that actually causes your wheels to slow or stop when you activate the brake pedal inside your vehicle, your brakes will fail to engage once the fluid levels are too low. Whether you have a small or severe brake fluid leak, this is an issue requiring your immediate attention because there is little warning for the moment your fluid is too.
Since the potential consequences of leaking brake fluid can be life-threatening, it is vital to check your brake fluid levels regularly. Many experts recommend checking it monthly and additionally every time you open your hood because it is so simple and quick to do (usually, eyeballing the brake fluid reservoir does the trick). If your vehicle develops a brake fluid leak between your regular maintenance checks, however, there are some signals that you should promptly inspect both your brake fluid level and entire system before an issue leads to total brake failure:
Your ABS or Brake Warning light on your dash comes on. While this should be a no-brainer, people often ignore such warning lights, thinking that repairs can be put off to another date. When it comes to your brakes, however, never delay what can be done today for tomorrow.

Your brake pedal feels softer or "spongy." If it suddenly requires much less foot pressure to depress your brake pedal, it indicates a severe brake fluid leak problem. This softer feel is due to a loss of pressure in your lines that can easily lead to brake system failure.

Your brake pedal goes all the way to the floor. Similarly, if your pedal now goes down much further than normal – perhaps completely to the metal – the pressure in your brake lines is insufficient to work properly. Seek mechanical help immediately.

You see brake fluid pooling beneath your engine or by your wheels. It doesn't matter how big the puddle is or even if it is big enough to qualify as a puddle. If there is brake fluid underneath or around your vehicle, that fluid came from somewhere and indicates a leak. The severity of a leak can worsen with little to no warning, so any leak is worth your prompt attention.
While some vehicles are equipped with fail-safe mechanisms to prevent total brake failure and change such situations into only partial failure with increased stopping times, never take a brake fluid leak lightly. Even a partial brake failure can lead to accidents, and lives have far more merit than the status of your bank account or any inconvenience taking care of the problem may cause. If you suspect your vehicle is leaking brake fluid, call for help at once. Our mechanics will be happy to consult with you about your problem and make any appropriate recommendations for repairs.
---
The statements expressed above are only for informational purposes and should be independently verified. Please see our
terms of service
for more details