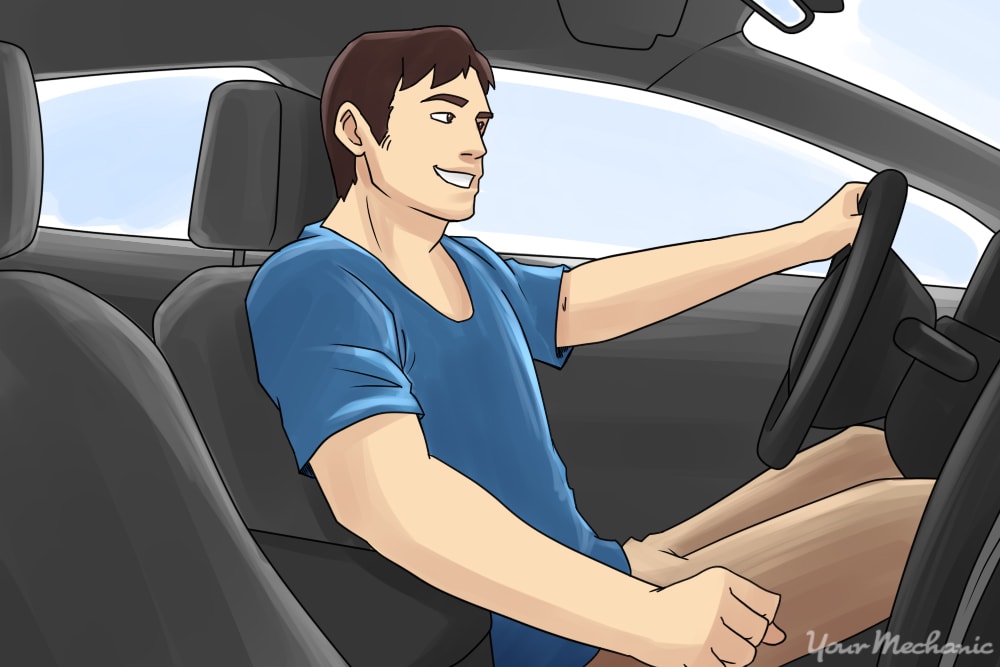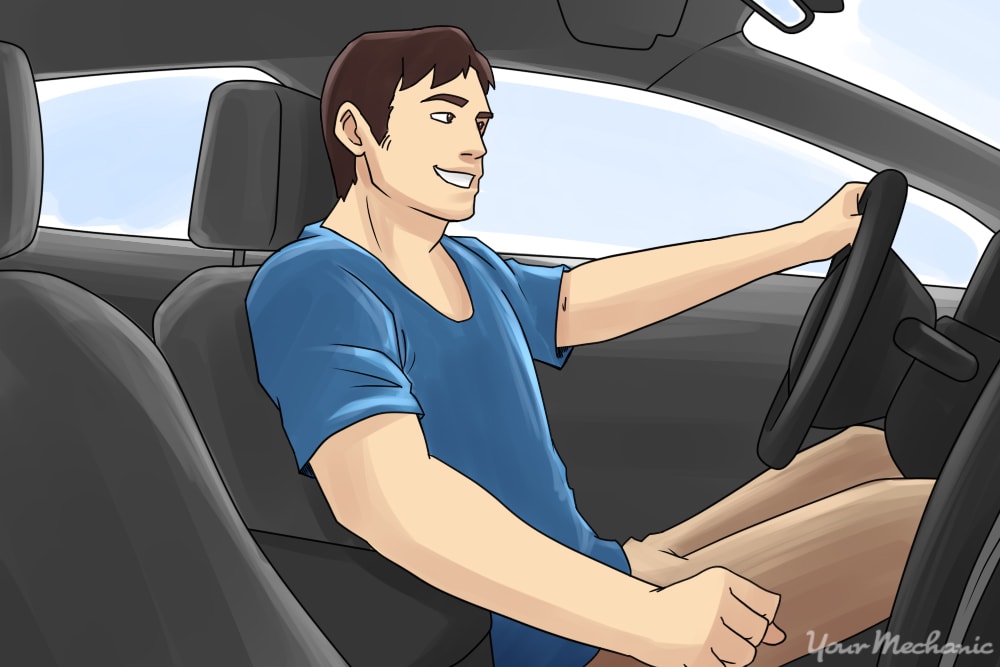 Most vehicles - about 9 out of 10 - are now built with an automatic transmission that shifts up and down through the gears on its own as you drive. There are still many cars with manual or standard transmissions on the market, however, and older vehicles were much more commonly equipped with manual gearboxes.
Driving a car with a manual transmission is a great skill to have, whether in the event of an emergency or just to expand your skill set. Shifting between gears is trickier than it seems and requires accuracy, good timing, and a feel for the car. This article addresses how to shift from first gear into second gear.
Part 1 of 3: Prepare to shift into second gear
If your transmission is engaged in first gear, you will be severely limited on the top speed you can achieve. Shifting into second gear and beyond is necessary, but there are a few steps to do before you can move the shifter.
Step 1: Bring the engine up to speed. Most standard transmissions shift comfortably around 3000-3500 RPMs (engine speed).
As you smoothly accelerate, note the engine speed on your instrument cluster. When the engine speed is roughly 3000-3500 RPM, you're ready for the next step.
Note: This happens within a second or two, so be prepared to act quickly yet in control.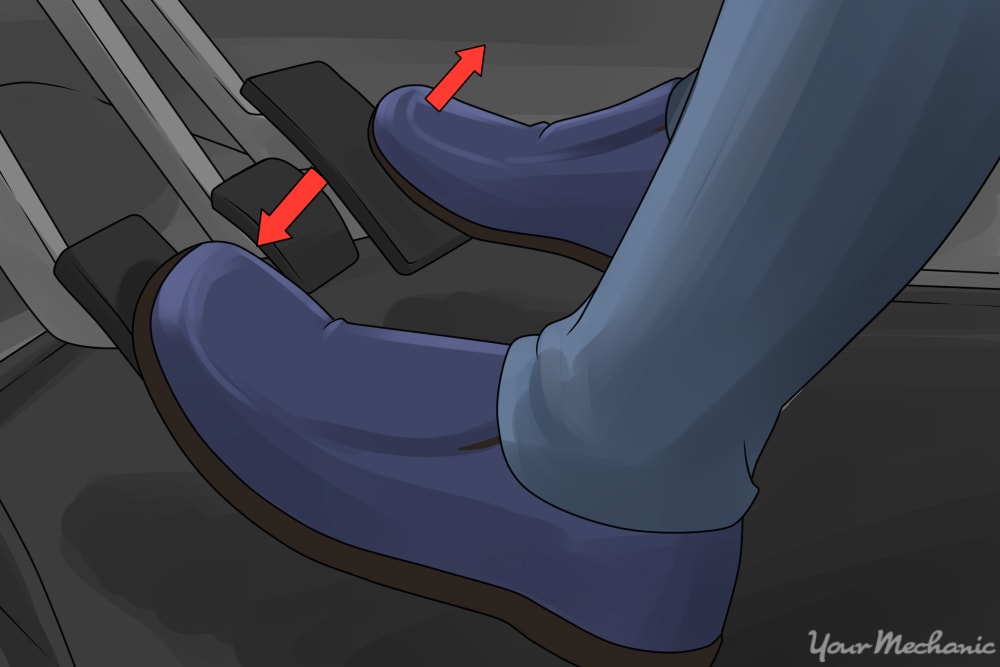 Step 2: Press the clutch pedal to the floor with your left foot and release the gas pedal. Simultaneously press and release these two pedals smoothly and fluidly.
If the clutch isn't pressed far enough, your car will suddenly decelerate as if you're dragging something heavy. Press the clutch further and you'll coast smoothly. Completely release the gas pedal or the engine will race, potentially causing damage if it redlines.
Note: Do not press the brake or your car won't have enough momentum to drive when second gear is engaged, and your engine will stall.
Part 2 of 3: Move the gearshift into second gear
With the clutch pedal pressed, you're ready to move the shifter into second gear. The quicker you can complete these parts, the smoother your shifting will become.
Step 1: Pull the shifter out of first gear. With your right hand, pull directly rearward on the shift knob.
A firm yet gentle tug will slide the shifter into the center position, which is neutral.
Step 2: Locate second gear. The majority of vehicles equipped with standard transmissions have second gear directly rearward of first gear, though that's not always the case.
The shift pattern, or gear locations, is printed on the top of the shift knob on most vehicles for easy identification.
Step 3: Slide the shifter into second gear. There will be some light resistance, and then it will feel like the shifter "pops" into place in second gear.
Note: If second gear is directly rearward of first gear in your shift pattern, you can move the shifter from first to second gear in one quick, fluid motion.
Part 3 of 3: Drive away in second gear
With the transmission now in second gear, all that's left is to drive away. This step requires the most finesse for a smooth take-off, however.
Step 1: Bring the engine speed up slightly. To ease the transition into second gear, bring the engine speed to roughly 1500-2000 RPM.
Without revving the engine up slightly, you'll have a jerky, jarring transition when you let the clutch pedal out.
Step 2: Slowly release the clutch pedal. As you lift your foot, you'll feel the slight strain on the engine.
The RPMs will dip slightly and you'll feel the car begin to change speed. Continue to lightly release the clutch pedal and press the gas pedal a little more at the same time.
If at any time it feels like the engine is going to stall out, check that the transmission is in second gear, not a higher gear such as fourth. If it's in the wrong gear, start the process over. If you're in the correct gear (second gear) and it feels like it will stall, give the engine a little more gas, which should smooth it out.
Step 3: Drive away in second gear. When the clutch pedal is fully released, you can drive away to higher speeds than first gear.
Learning to drive standard is a skill that takes hours of frustrating stalls and jerky starts and stops. Even after learning the basics of shifting, it can take weeks or months to shift smoothly every time. It is a valuable skill that translates across other methods of transportation as well, such as riding a motorcycle or ATV. If you think your clutch is not working properly, have one of YourMechanic's certified technicians perform an inspection.
---
Next Step
Schedule Car is hard to shift Inspection
The most popular service booked by readers of this article is Car is hard to shift Inspection. Once the problem has been diagnosed, you will be provided with an upfront quote for the recommended fix and receive $20.00 off as a credit towards the repair. YourMechanic's technicians bring the dealership to you by performing this job at your home or office 7-days a week between 7AM-9PM. We currently cover over 2,000 cities and have 100k+ 5-star reviews... LEARN MORE
SEE PRICING & SCHEDULING
---
The statements expressed above are only for informational purposes and should be independently verified. Please see our
terms of service
for more details