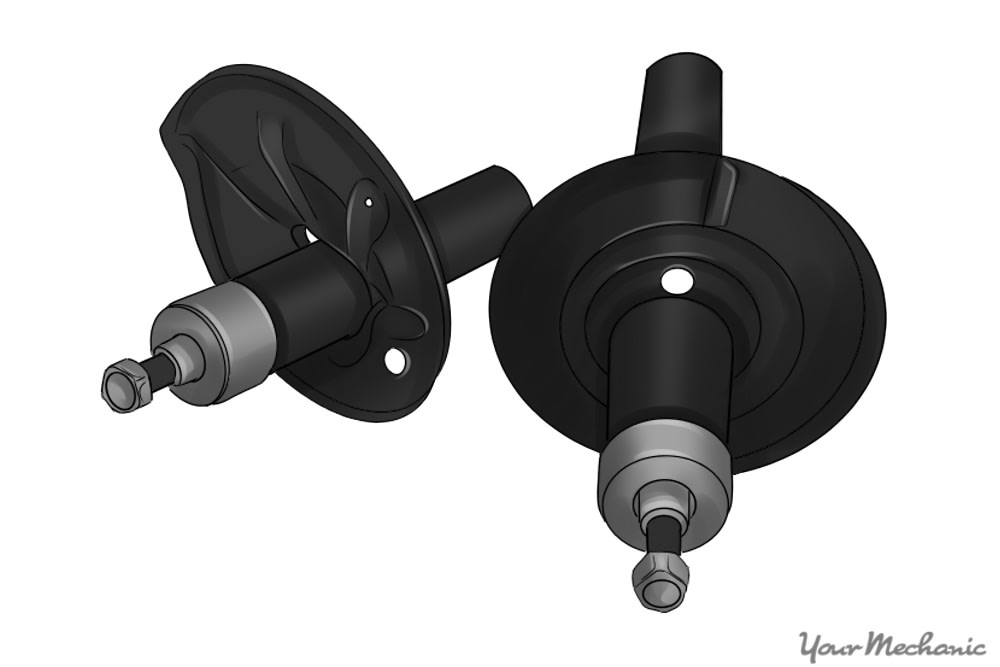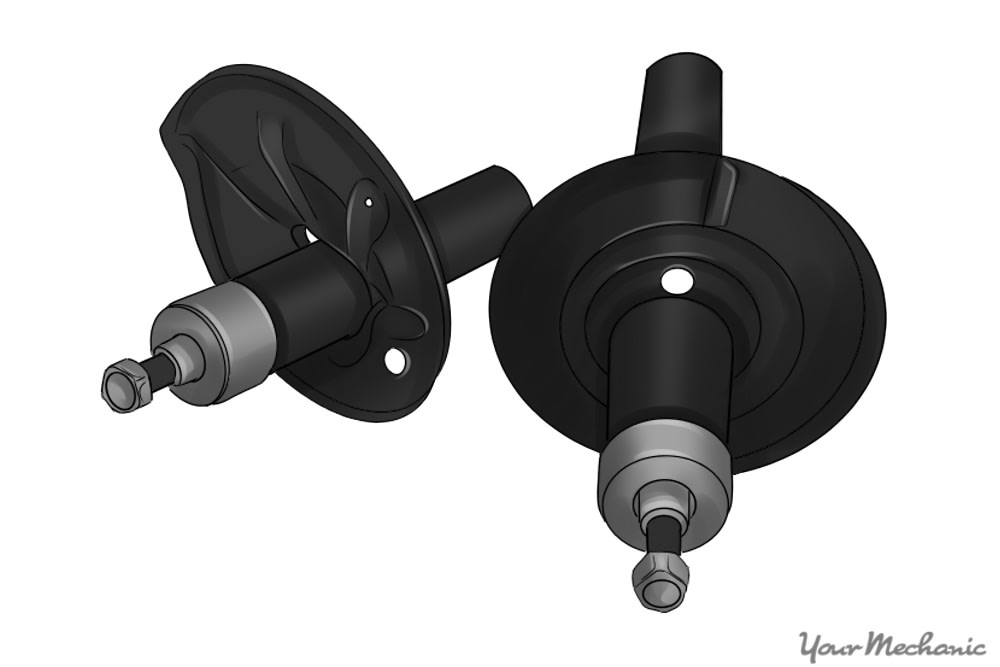 The struts on the front of your vehicle are a vital component of the suspension system. They are responsible for keeping the car, truck, or SUV properly aligned, balanced, and driving smooth while in operation. Like any moving part, struts are designed to wear out over time. By being proactive about replacing your front struts as recommended by your manufacturer, you can avoid further damage to steering and suspension components like shock absorbers, ball joints, and tie rod ends, reduce wear and tear on tires, and maintain a safe-operating vehicle.
Let's take a look at a few of the common warning signs of damaged or worn out struts, and some tips for having them replaced by a professional mechanic.
What are the Symptoms of Worn Out Struts?
The front struts on your car, truck, and SUV are mounted to the front-end of your vehicle. They assist in the operation of steering, braking, and accelerating. Although the top and bottom of the strut are attached to solid automotive components that do not move, the strut itself moves up and down frequently. This continual motion eventually causes them to wear out or for internal components of the struts to become damaged. Here are 6 common symptoms of worn out struts:
1. Steering response is less than stellar. If you notice that the vehicle steering is sluggish, or not as responsive to input as usual, it is typically a warning sign of damaged or worn out struts.
2. Steering performance is stiff. This symptom is different than steering response. If you turn the steering wheel from left to right and vice-versa, and notice it's more difficult to turn the wheel, this is a symptom of a damaged strut.
3. Car sways or leans while turning. Struts help maintain the stability of the vehicle while it turns. If you notice the car is leaning on one side while it sits still or while you turn, this is usually an indicator that the struts require replacement.
4. Excessive bouncing while driving. When you're driving down the road and notice the front end bouncing more frequently, especially when you drive over a bump in the road, this could mean it's time to replace the front struts.
5. Premature tire wear. When struts are wearing out, it can cause damage to the tires. The struts are a critical component impacting suspension alignment. If damaged, they can cause the front-end alignment to be "off" — which can cause tires to wear more on the inside or outside edges.
6. Poor braking performance. Struts also help keep weight balanced throughout the vehicle. When they wear out, they can cause more weight to shift to the front of the vehicle during braking, contributing to poor braking performance.
When Should Front Struts Be Replaced?
Every vehicle is different, which makes getting an easy answer to this question difficult. In fact, ask most mechanics when front struts should be replaced, and you'll likely be told every 50,000 to 100,000 miles. That is a huge gap in mileage. In all truth, the life-span of struts and supporting shocks will depend greatly on the driving conditions and patterns. Those who drive on city roads and highways frequently might experience longer-lasting struts than those living on country roads.
The best answer for this question is to follow 3 general rules of thumb:
Have your struts and suspension inspected every 25,000 miles or when you notice premature tire wear. Most automotive mechanics suggest having the front suspension components inspected every 25,000 to 30,000 miles. Sometimes this proactive inspection will alert a vehicle owner to early issues — so minor repairs don't turn into major mechanical failure. Early tire wear is also a warning sign of worn out suspension components, like the front struts.

Always replace worn struts in pairs. Like brakes, front struts should always be replaced in pairs. This ensures overall vehicle-stability and that both struts are responsible for keeping the vehicle stable. In fact, most mechanics and repair facilities will not perform a single strut replacement for liability purposes.

Make sure to have the front-end suspension aligned after replacing struts. Regardless of what your local mechanic might tell you, anytime struts or a front-end suspension components is removed, having the suspension professionally aligned is a vital step.
---
Next Step
Schedule Strut Assembly Replacement
The most popular service booked by readers of this article is Strut Assembly Replacement. YourMechanic's technicians bring the dealership to you by performing this job at your home or office 7-days a week between 7AM-9PM. We currently cover over 2,000 cities and have 100k+ 5-star reviews... LEARN MORE
SEE PRICING & SCHEDULING
---
The statements expressed above are only for informational purposes and should be independently verified. Please see our
terms of service
for more details