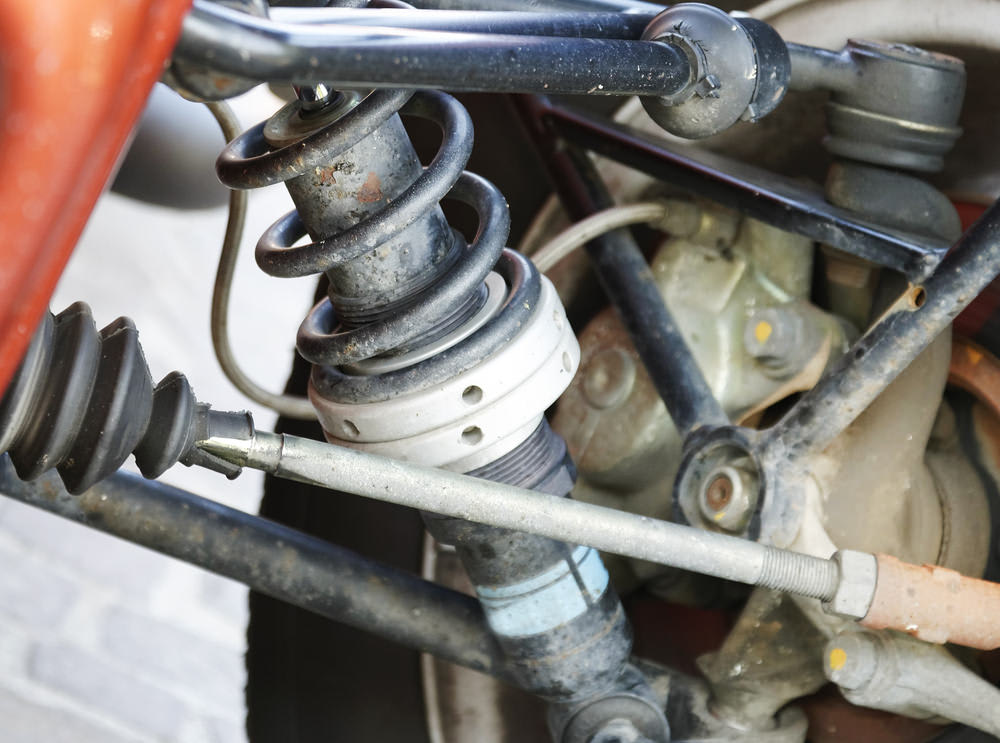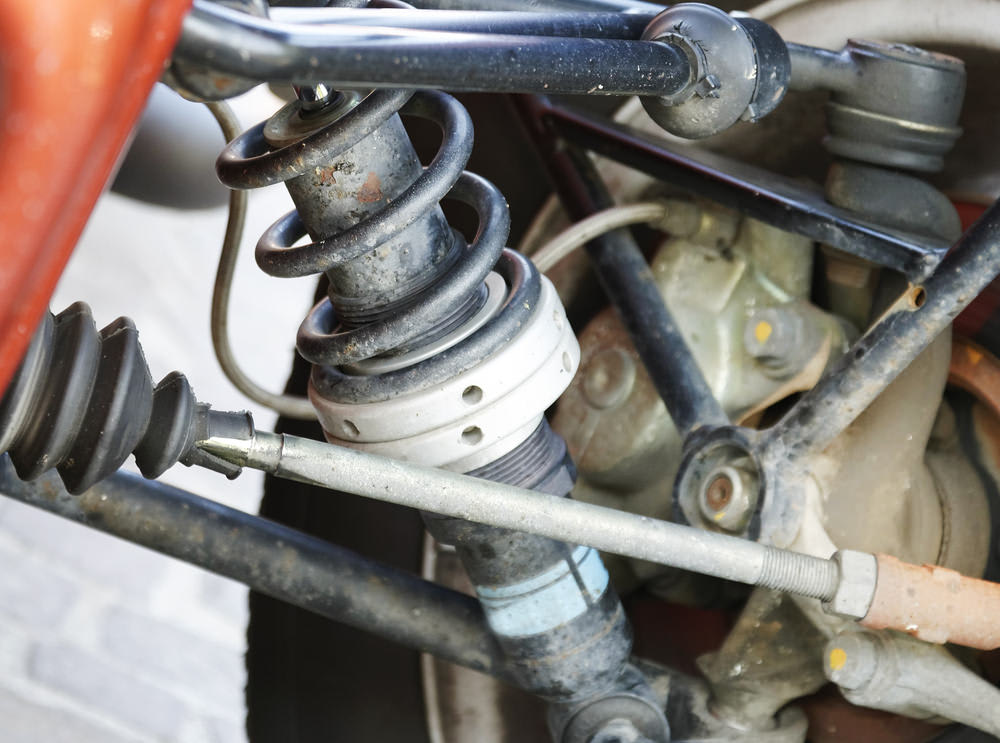 People talking about vehicle suspensions often refer to "shocks and struts." Hearing this, you may have wondered just what a strut is, whether it's the same as a shock, and whether you need to worry about your car's or truck's struts.
The first thing to understand about a strut is that it's one component of a vehicle's suspension — the system of parts that connects the wheels to the rest of the vehicle. The three major functions of any vehicle's suspension are to:
Support the vehicle

Absorb impacts from bumps, potholes, and other road irregularities

Allow the vehicle to turn in response to the driver's inputs. (The steering system can be considered part of the suspension, or its own system, but either way the suspension has to allow for movement of the wheels as the vehicle turns).
It turns out that unlike most other components of the suspension, the strut is usually involved in all three of these functions.
What's in a strut
A complete strut assembly is a combination of two main parts: a spring and a shock absorber. (Sometimes the term strut refers to the shock absorber portion only, but other times the term is used to denote the entire assembly including the spring). The spring, which is almost always a coil spring (in other words, one shaped like a spiral), supports the weight of the vehicle and absorbs large bumps. The shock absorber, which is fitted either above, below, or right down the middle of the coil spring, also supports some or all of the vehicle's weight but its main function is the same as that of any shock absorber, namely to dampen vibrations. (Despite its name, a shock absorber doesn't absorb shock directly — that's the job of the spring — rather, it stops the vehicle from bouncing up and down after a bump). Because of its weight-bearing design, a strut has to be much stronger than a normal shock absorber.
Do all vehicles have struts?
Not all cars and trucks have struts; many suspension designs use separate springs and shock absorbers, with the shocks supporting no weight. Also, some cars use struts only on one pair of wheels, usually the fronts, while the other pair employs a different design using separate springs and shocks. When a car has struts on the front wheels only they are usually MacPherson struts, which are struts that are also considered part of the steering system because the wheels pivot around them.
Why do some vehicles use struts while others have separate springs and shocks? The specifics are complicated but for the most part it comes down to a trade-off between simplicity and initial cost (advantage: struts) and handling and performance (advantage: certain suspension designs without struts ... usually). But there are exceptions to these patterns; for example, most sports cars employ what's called a "double wishbone" suspension, which uses shock absorbers rather than struts, but the Porsche 911, which is arguably the quintessential sports car, uses struts.
How to maintain your struts
What else does a vehicle owner need to know about struts? Not too much. Whether your car has struts or shock absorbers you'll want to have them inspected periodically for leaks or other damage. One difference is that when they do wear out, struts are more expensive to replace, but there's nothing a driver can do about that. Regardless of what suspension system your car has, be sure to have it inspected regularly — every oil change or alignment, or every 5,000 miles or so is fine.
---
Next Step
Schedule Strut Assembly Replacement
The most popular service booked by readers of this article is Strut Assembly Replacement. YourMechanic's technicians bring the dealership to you by performing this job at your home or office 7-days a week between 7AM-9PM. We currently cover over 2,000 cities and have 100k+ 5-star reviews... LEARN MORE
SEE PRICING & SCHEDULING
---
The statements expressed above are only for informational purposes and should be independently verified. Please see our
terms of service
for more details