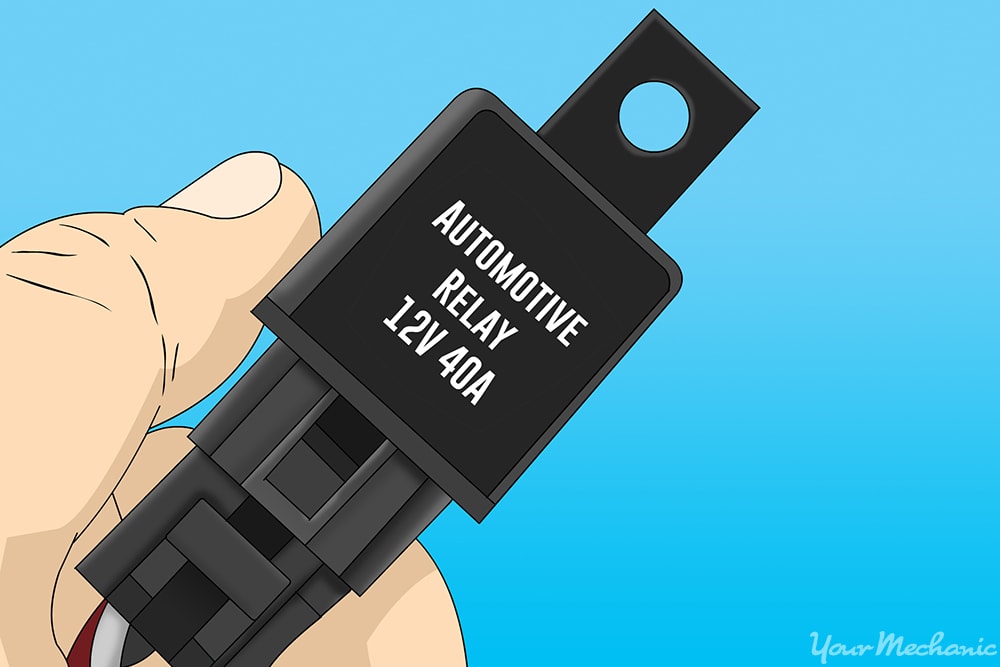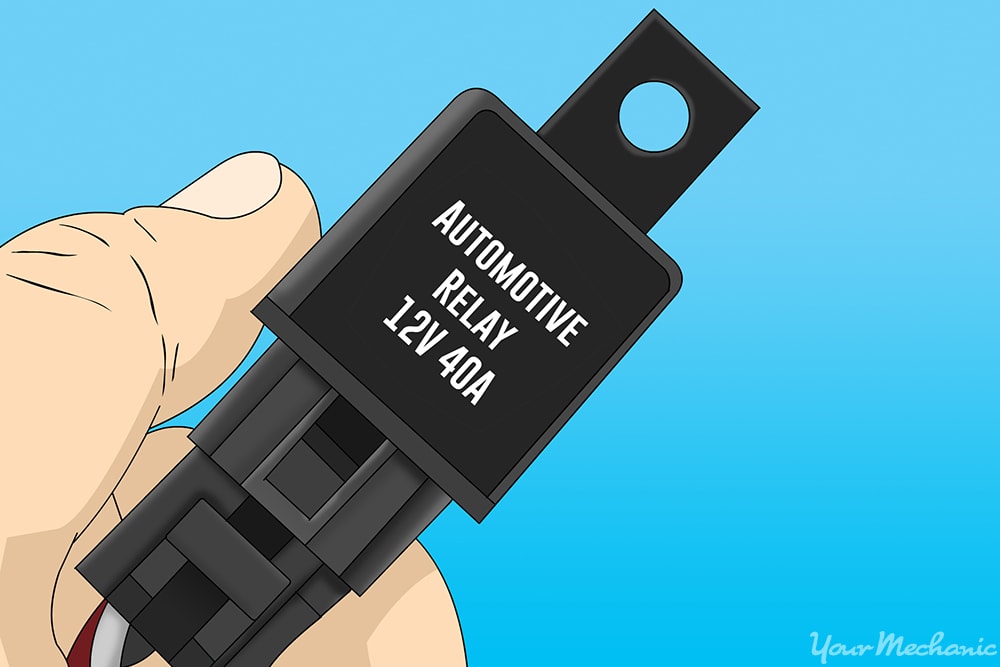 Relays are used in many circuits throughout your vehicle. One such circuit is that of the A/C compressor. The compressor has a belt driven clutch which is cycled on and off to keep your A/C blowing cool. Power is supplied to this clutch through a relay.
A relay is a simple device composed of a coil and set of contacts. When current passes through the coil, a magnetic field is formed. This field draws the contacts together and completes the circuit.
The electronic control module monitors the status of sensors in your vehicle to determine if the conditions are correct for A/C operation. If these conditions are met, the module will energize the A/C relay coil when the A/C button is pushed. This allows power to flow through the relay to the compressor clutch, turning your A/C on.
Part 1 of 2: Locate your A/C relay
Material Needed
Step 1: Locate the A/C relay. The A/C relay is typically found in the underhood fuse box.
Consult your owner's manual for the exact location.
Part 2 of 2: Replace your A/C relay
Materials Needed
Pliers
Protective gloves
Safety glasses
Step 1: Remove the relay. Remove the A/C relay by pulling it straight up and out.
If it is difficult to grasp, you can gently use pliers to remove it.
Warning: Be sure to wear safety goggles and gloves at all times.
Step 2: Purchase the new relay. Note the year, make, model and engine size of your vehicle and take the relay with you to your local parts store.
Having the old relay and the vehicle information will enable the parts store to supply you with the correct, new relay.
Step 3: Install the new relay. Install the new relay by aligning its terminals with the slots in the fuse box and carefully push it in.
Step 4: Test the A/C. Test the A/C to see if it's working. If it is, then you have successfully replaced the compressor relay.
Th A/C compressor relay is a small part that plays a big role, as with many parts in your car. Luckily, it is an easy fix if one goes bad, and hopefully replacing it will get your car's system back to working condition. If your A/C is still not working, you should have your A/C system inspected by a trained professional.
---
Next Step
Schedule AC is not working Inspection
The most popular service booked by readers of this article is AC is not working Inspection. Once the problem has been diagnosed, you will be provided with an upfront quote for the recommended fix and receive $20.00 off as a credit towards the repair. YourMechanic's technicians bring the dealership to you by performing this job at your home or office 7-days a week between 7AM-9PM. We currently cover over 2,000 cities and have 100k+ 5-star reviews... LEARN MORE
SEE PRICING & SCHEDULING
---
The statements expressed above are only for informational purposes and should be independently verified. Please see our
terms of service
for more details