Automatic shutdown relays are a big part of controlling and operating electrical functions and getting a vehicle to start and run. Functions that are operated through the automatic shutdown relay consist of anything from operating a window to running a fuel pump. A vehicle relies on automatic shutdown relays to prevent electrical circuit damage to wires and wire harnesses as well as to avoid application damage to lights, window motors, and fuel pumps.
When it comes to diagnosing a bad automatic shutdown relay, you should look for common problems like failure to start, inoperative headlights, broken air conditioning, and malfunctioning heater or AC blower. Many different car functions are affected by the automatic shutdown relay.
Part 1 of 3: Locating the automatic shutdown relay
Materials Needed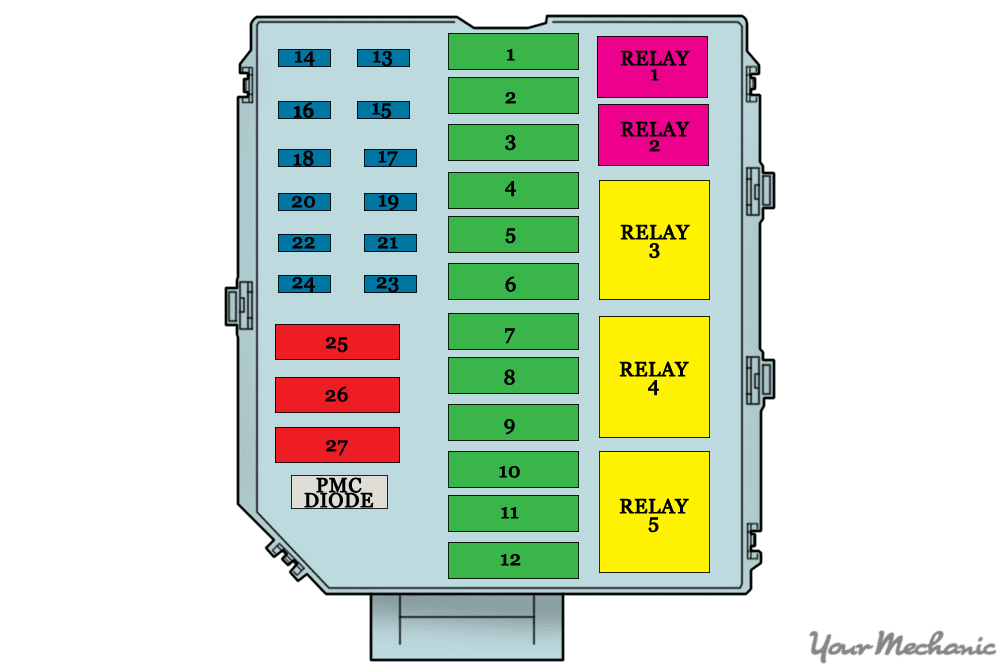 Step 1: Locate the fuse relay section in your manual. This should be either in the index or table of contents.
The image in the manual should give a diagram similar to the above, and either label each fuse and relay function or number them such as above.
Step 2: Find the proper relay. Locate the broken relay by using the diagrams shown in your owner's manual.
Part 2 of 3: Removing the automatic shutdown relay
Material Needed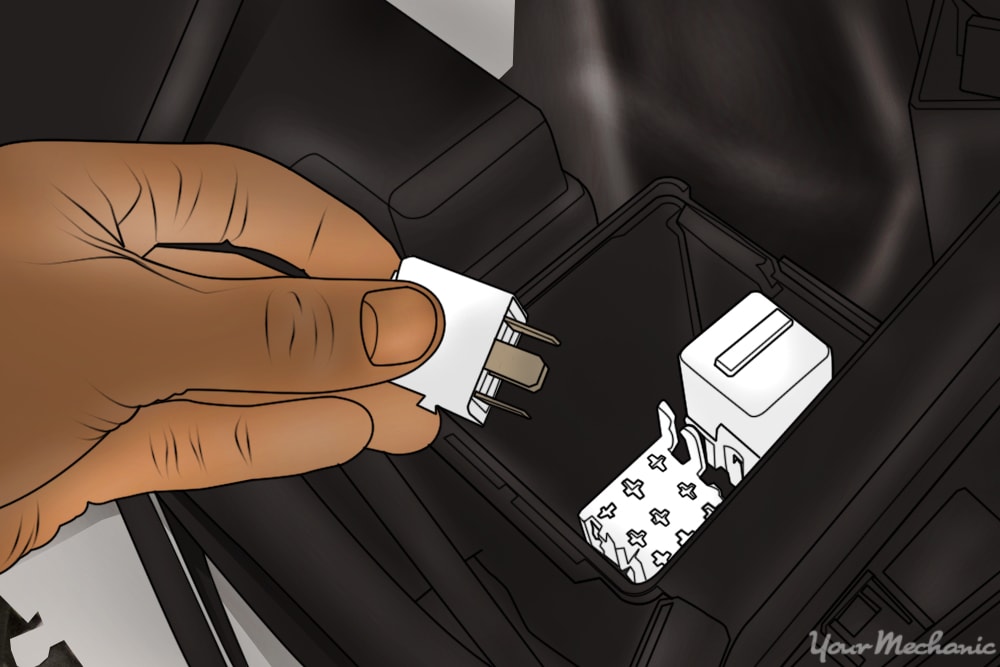 Step 1: Pull the relay out using your fingers. Once you locate the relay you are going to replace, you can pull the relay out by using your fingers in most cases.
Using the pull with a light side to side rocking motion to get it out. In some cases you may need a pair of pliers to remove it. When using pliers, be sure to grip firmly without damaging the automatic shutdown relay plastic housing. Sometimes the relay will come straight out; if not, pull with a side to side rocking motion to work it out.
Part 3 of 3: Installing the new automatic shutdown relay
Step 1: Install the automatic shutdown relay. Do this by simply pushing the new relay into place, paying attention to the relay connection pattern.
This is important so you don't bend or damage the terminal or connection. The relay should easily push right into place.
The automatic shutdown relay plays an important role in a properly functioning vehicle. When an automatic shutdown relay is overlooked during diagnostics, the cost is potentially disastrous. If replacing your automatic shutdown relay is something you would rather leave to a professional, please contact one of YourMechanic's certified technicians to perform a replacement.
---
Next Step
Schedule Automatic Shutdown Relay Replacement
The most popular service booked by readers of this article is Automatic Shutdown Relay Replacement. YourMechanic's technicians bring the dealership to you by performing this job at your home or office 7-days a week between 7AM-9PM. We currently cover over 2,000 cities and have 100k+ 5-star reviews... LEARN MORE
SEE PRICING & SCHEDULING
---
The statements expressed above are only for informational purposes and should be independently verified. Please see our
terms of service
for more details