The positive crankcase ventilation (PCV) valve is incorporated into current production engines to aid in improving emissions. As an internal combustion engine operates, it builds up pressure inside the engine, through several different factors. This pressure needs to be dealt with in a way that is safe for the environment. This is done is by recirculating the pressurized vapors back into the engine, where the vapors can be burned off by the heat produced in the combustion process. If your PCV valve is bad, it will result in oil leaking and poor engine performance in general.
Method 1 of 1: Replacing a positive crankcase ventilation (PCV) valve
Materials needed
Needle nose pliers
Pliers
Screwdriver set
Wrench set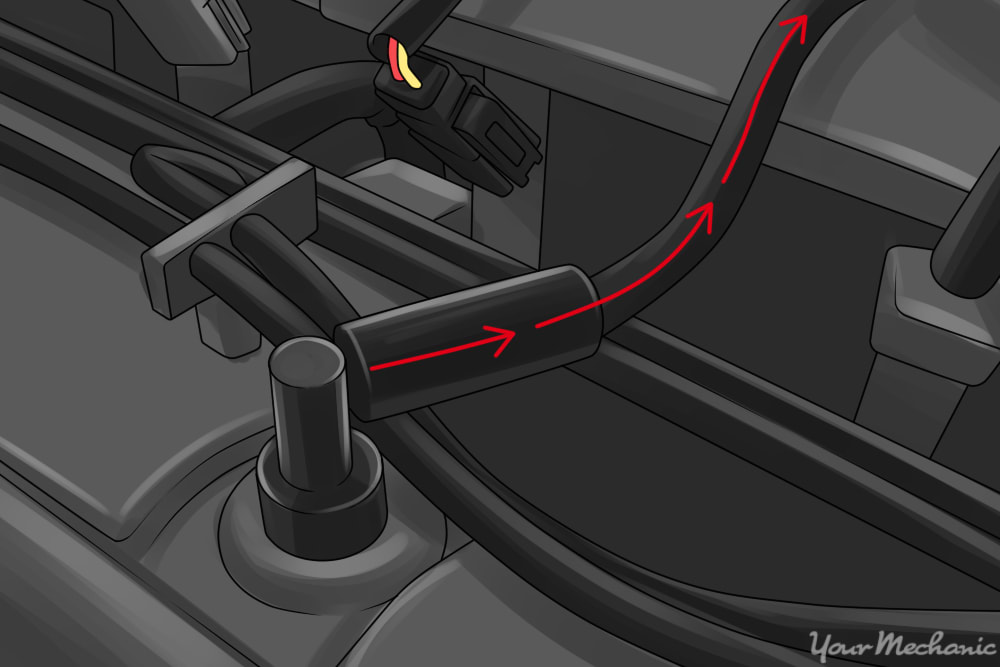 Step 1: Locate the positive crankcase ventilation (PCV) valve. Look over the valve cover on the engine. The PCV valve will typically resemble the one pictured above, and have a hose that goes from the PCV valve up to the intake assembly or the throttle body.
Step 2: Remove the PCV valve. The is most often accomplished by pulling the PCV valve from the valve cover by hand and then pulling the hose off.
Some will be threaded into the valve cover and you will need to remove the hose before unscrewing the PCV valve to remove it.
Step 3: Compare the replacement PCV valve to the one you removed. They will need to be the same type, same dimensions, and have the same type of hose connection.
You should hear a rattle when you shake the replacement PCV valve. This is because there is a check-ball inside the valve that should be able to move somewhat freely.
Step 4: Install the replacement PCV valve. You should be able to just reverse the removal procedure.
Either place the PCV hose back on and push the replacement back into the valve cover, or thread the replacement into the valve cover, and then reinstall the hose.
The positive crankcase ventilation (PCV) valve directs the pressure created by combustion from the engine's crankcase back into the intake manifold, or intake tract, via hose or tube. This is an essential function that will cause your engine's performance to suffer greatly if it is not functioning correctly/
If at any point you feel you could use a hand with replacing a PCV valve in your vehicle, contact a professional technician, such as those available at YourMechanic. YourMechanic has trained and certified repair professionals that can come to your home or place of business and perform the repairs for you.
---
Next Step
Schedule Positive Crankcase Ventilation (PCV) Valve Replacement
The most popular service booked by readers of this article is Positive Crankcase Ventilation (PCV) Valve Replacement. YourMechanic's technicians bring the dealership to you by performing this job at your home or office 7-days a week between 7AM-9PM. We currently cover over 2,000 cities and have 100k+ 5-star reviews... LEARN MORE
SEE PRICING & SCHEDULING
---
The statements expressed above are only for informational purposes and should be independently verified. Please see our
terms of service
for more details