Accidents happen, and the only thing to do when fender benders and other automotive mishaps occur is to repair the damage and move one with your life. Unfortunately, such accidents can take a toll not just on your nerves but also your pocketbook.
One way of saving a little cash on dent repairs is to pull out the dent yourself using a stud welder gun. This is not an unusual DIY job, and many auto parts stores and online venues even sell stud welder kits with the necessary materials for this purpose. Although these kits aren't cheap, it is less expensive to purchase one than enlisting a professional to do this part for you.
The process is relatively simple for those with a little handyman-style finesse, and you will have the materials on hand if you find yourself needing similar auto body repairs again.
Part 1 of 1: Repair the dent
Materials Needed
Bucket
Clean cloth or sponge
Dual action sander
Mild detergent
Water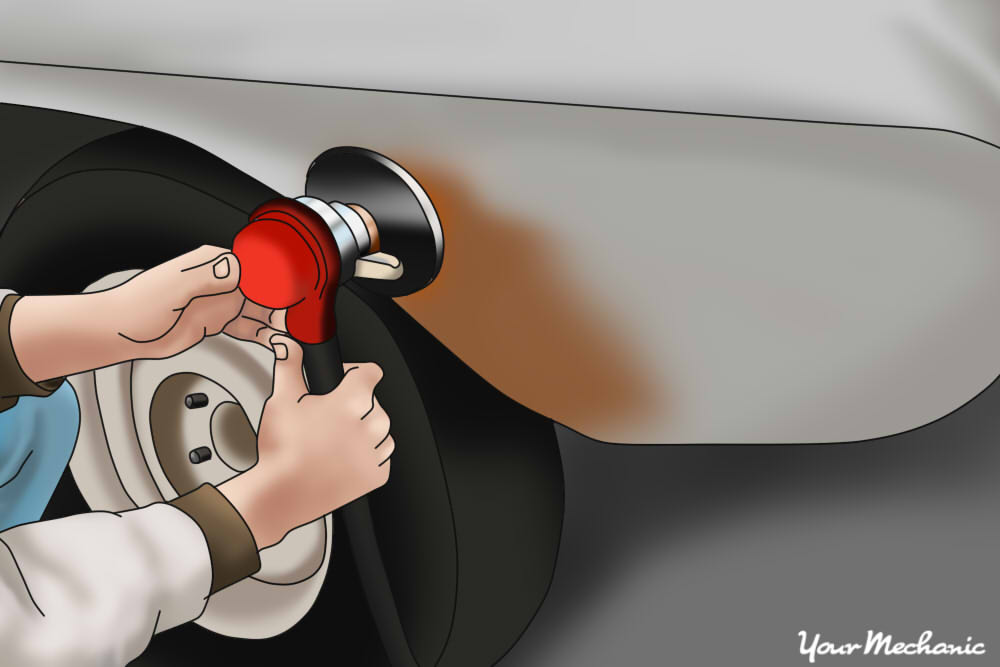 Step 1: Sand down the metal. Sand down 4 inches past the dented area to the metal using a dual action sander.
This is because the studs that come in the stud welder kit can only adhere to metal.
Step 2: Clean the dented area. Prepare a mix of soapy warm water in a bucket using a mild detergent like dish soap in the same concentration you would use to wash dishes.
Use a clean cloth or sponge to cleanse the dented area and remove any waxy or oily residue, then rinse thoroughly with plain water and allow to air dry.
Step 3: Weld studs. Weld studs in a cross-like configuration across the dent according to the directions on your particular stud welder kit.
You'll want to begin just inside the edges of the dent and work your way toward the center. For larger dents of more than 6 inches in diameter, you may consider adding two additional lines that intersect your cross like a pie sliced into 8 pieces.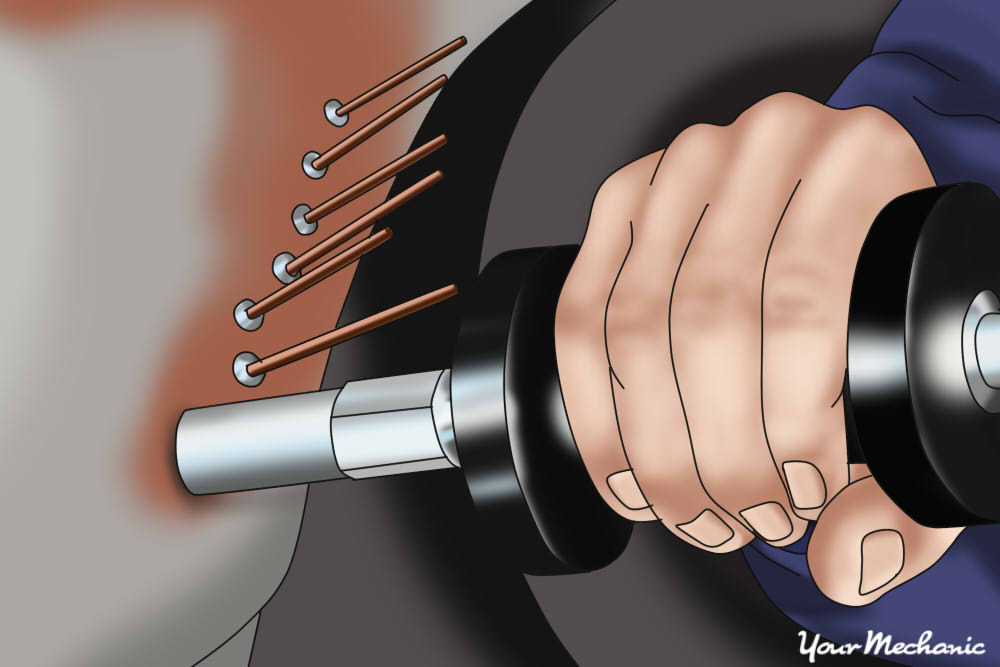 Step 4: Pull the dents out. Pull the damage out from the studs one at a time with the slide hammer, starting with the outer studs and working your way in toward the middle.
To do this, slip the slide hammer over a stud, holding it in place with one hand in the center of your tool, and then pull the end handle with your other hand to bring the metal surface toward you.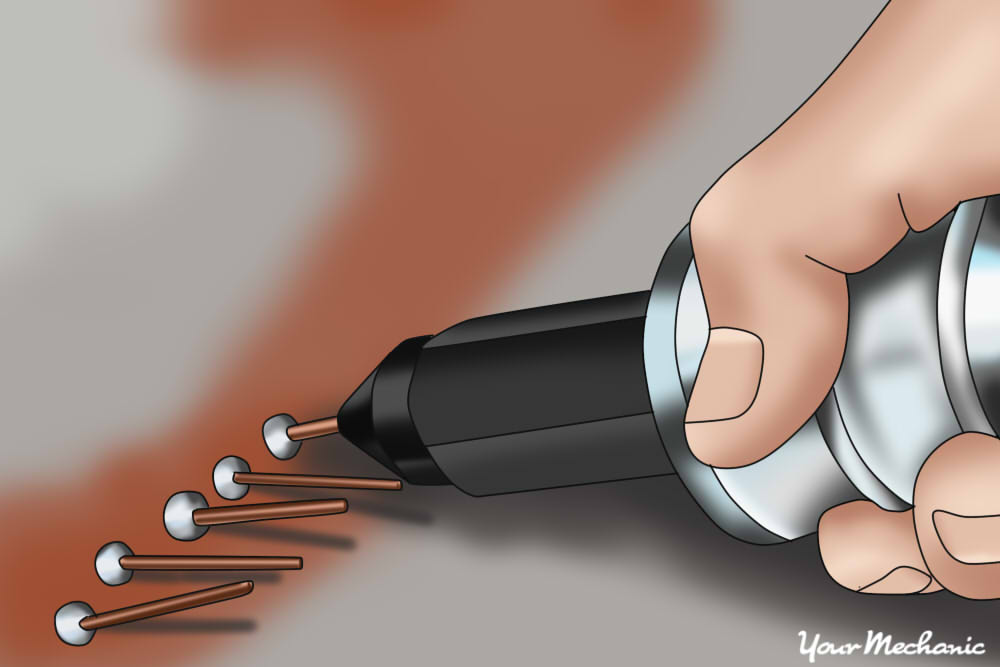 Step 5: Remove the studs. Remove the studs by placing the slide hammer over them and breaking them off in a quick, firm motion.
Sand down any part of the studs that remain attached to your car's body.
Step 6: Have your car painted. Take your car to an auto body repair professional for painting, or paint your own car to return to car's appearance to like new.
While pulling a dent on a car using a stud welder gun may take up an afternoon, it is a good skill to have in your wheelhouse for when future mishaps occur. You can choose to enlist professional help for far less than having both the dent pulled and the paint repaired, or you may choose to repaint the area yourself.
Regardless of the route you choose, bear in mind that the damage resulting from your automotive mishap is not the end of the world, and your car will be returned to its previous state. If your damage included more than just a dent, and you need a door handle replaced, have one of YourMechanic's certified technicians come to your home or work to perform the job.
---
Next Step
Schedule Exterior Car Door Handle Replacement
The most popular service booked by readers of this article is Exterior Car Door Handle Replacement. YourMechanic's technicians bring the dealership to you by performing this job at your home or office 7-days a week between 7AM-9PM. We currently cover over 2,000 cities and have 100k+ 5-star reviews... LEARN MORE
SEE PRICING & SCHEDULING
---
The statements expressed above are only for informational purposes and should be independently verified. Please see our
terms of service
for more details