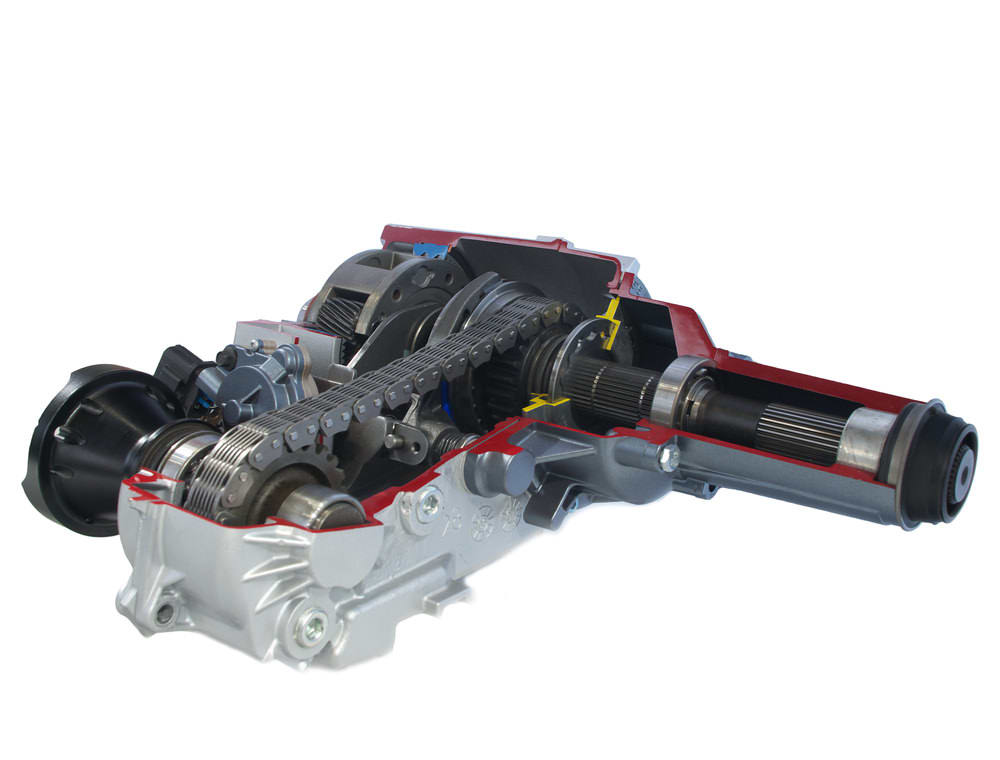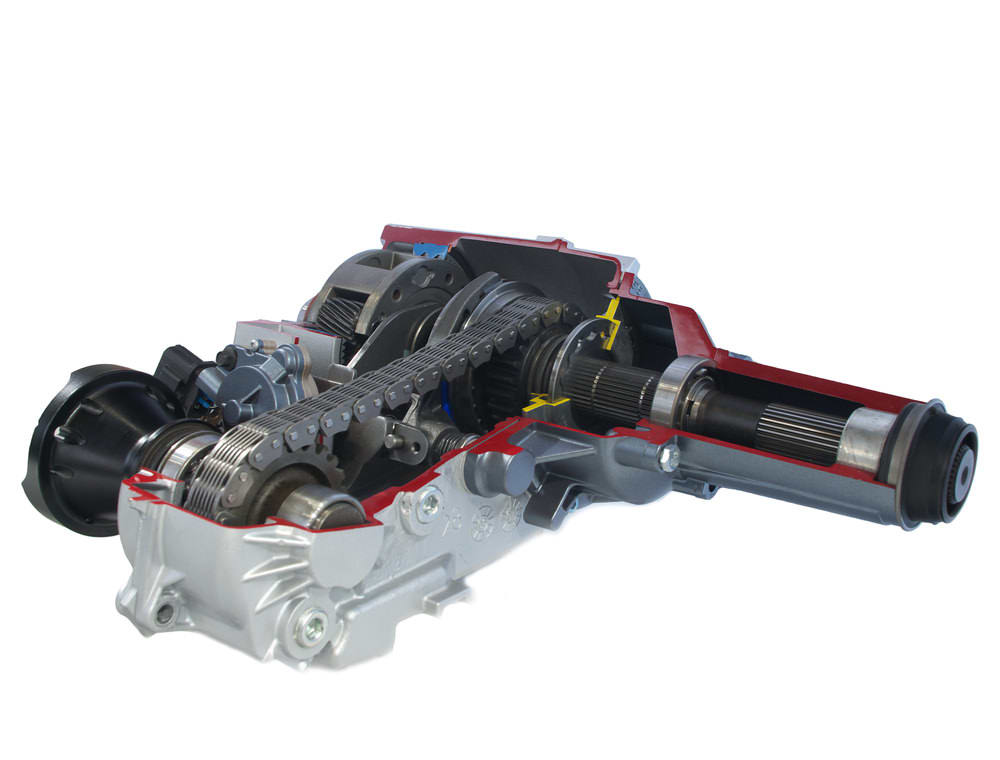 A transfer case is a part of a drivetrain system. Its primary function is to engage the axles of multi-axle vehicles. Positioned underneath the vehicle, a transfer case is made of an aluminum or steel housing and contains a complex system of chains, belts, or gears. The transfer case works by splitting the engine torque from the transmission, delivering it to output shafts that connect to drive shafts leading to the front and rear axles. Most transfer cases can mechanically lock the front and rear drive shafts together, so each axle gets an equal amount of engine torque.
Why is transfer case fluid important?
Transfer case fluid is either synthetic or traditional gear oil, but like many vehicles, certain vehicles need certain types of transfer case fluids. It removes heat and lubricates the internal parts in the transfer case, keeping its gears cool and turning smoothly.
Over time transfer case fluid becomes contaminated due to carbon build up from cooling hot drivetrain components. This may affect a vehicle's performance, causing the vehicle to shudder when turning or emit whining sounds. If the fluid runs low or becomes contaminated, it can lead to failure of the differential. To avoid this issue, it is recommended that the transfer case fluid be changed periodically, normally every 30,000 miles, especially in vehicles that tow or use four-wheel drive often. When a vehicle is used for towing or is in four-wheel drive frequently, the transfer case fluid is cycled through the system more often. These actions require more torque, which means more heat to transfer. So, while it may be tempting to wait until 70,000 miles (or more) to change the transfer case fluid, waiting could mean less efficient use of the vehicle's drivetrain system.
Having the transfer case fluid changed regularly will reduce the chance of any drivability related concerns. Transfer case fluid replacement can be done far quicker, and for less money, than a differential replacement.
---
Next Step
Schedule Transfer Case Fluid Replacement
The most popular service booked by readers of this article is Transfer Case Fluid Replacement. YourMechanic's technicians bring the dealership to you by performing this job at your home or office 7-days a week between 7AM-9PM. We currently cover over 2,000 cities and have 100k+ 5-star reviews... LEARN MORE
SEE PRICING & SCHEDULING
---
The statements expressed above are only for informational purposes and should be independently verified. Please see our
terms of service
for more details