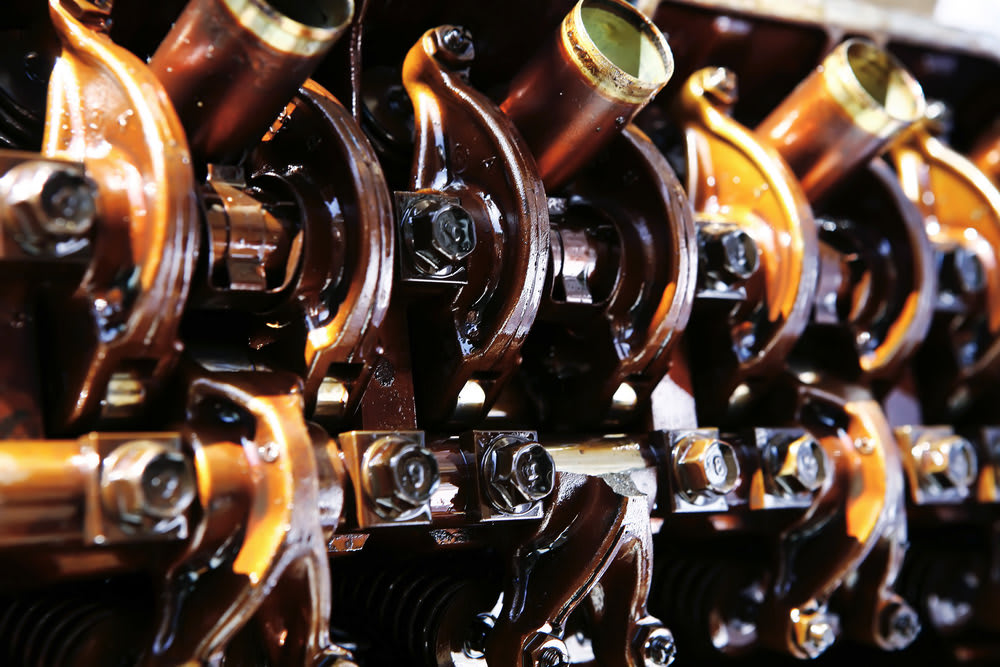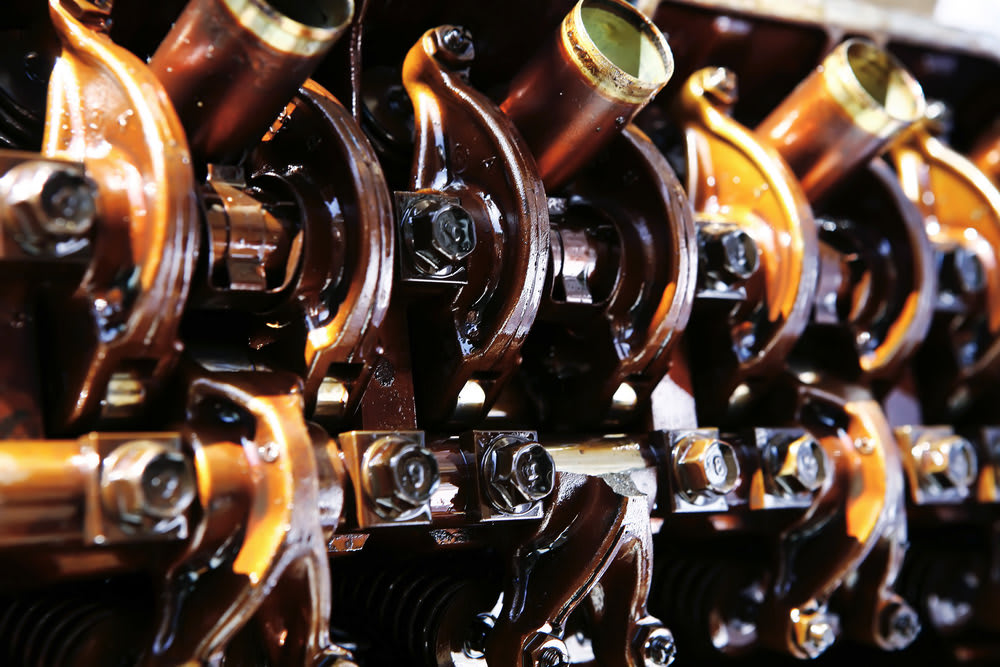 Surely you know that oil is important for your engine, but perhaps you don't know why. After fuel, engine oil is the most essential fluid in your vehicle, and without it you wouldn't get far. The main purpose of oil is to lubricate and cool the components in your engine. Between combustion and friction, engines generate a lot of heat, and oil helps to keep things moving and prevent overheating. Given how vital oil is, it's important to understand how it works, and why you should never ignore an oil leak or Check Oil Light.
Starting up
Engines generally hold between four and eight quarts of oil depending on their size and type. When your car is turned off, oil collects in the oil pan (also known as the sump), usually situated at the bottom of the engine. As soon as the engine roars to life, the oil pump begins to work, first moving the oil through the oil filter, which strains the oil to remove contaminants and particles which can damage engine components.
After the oil filter, the oil flows through galleries running throughout the engine. Galleries are the tubes, channels, and pipelines that ensure oil is delivered to all necessary components. The crankshaft and bearings are doused in oil and have galleries running through them, keeping them cool as they spin rapidly. Spurt holes spray oil on the undersides of the pistons, helping control combustion temperatures and reducing friction as they move up and down in the cylinders. Oil also lubricates the camshaft, valves, and valve springs to keep them moving freely.
Gravity and the continuous flow generated by the oil pump keeps oil moving throughout the engine. After oil has circulated through the engine, it's sucked through other galleries back into the oil pan, where it again passes through the oil filter and starts the cycle anew.
Wet vs. dry sumps
Most cars use a wet sump, but some have a dry sump. A wet sump is where the oil pan sits at the bottom of the engine, and a single oil pump works to move oil through the galleries. A dry sump has an oil reservoir located elsewhere (specifically not at the bottom of the engine), and uses at least two oil pumps to keep oil circulating. There's more flexibility to the design of the pan when it is located elsewhere; however this system is more complex and expensive to design and build. Dry sump systems are often found in performance cars, as they offer certain benefits for engines that frequently run near the redline or under high cornering loads.
There's a risk of damage if your engine is leaking or burning oil. A low oil level condition means there might not be enough oil to sufficiently lubricate all the parts, making them wear out faster and overheat from friction. Old, dirty oil also won't flow as well through the galleries and can leave sludge on parts, so it's important to get an oil change every 3,000 to 7,000 miles. A certified mobile technician from YourMechanic can change your oil at your location using high-quality Mobil 1 oil.
---
Next Step
Schedule Oil Change
The most popular service booked by readers of this article is Oil Change. YourMechanic's technicians bring the dealership to you by performing this job at your home or office 7-days a week between 7AM-9PM. We currently cover over 2,000 cities and have 100k+ 5-star reviews... LEARN MORE
SEE PRICING & SCHEDULING
---
The statements expressed above are only for informational purposes and should be independently verified. Please see our
terms of service
for more details