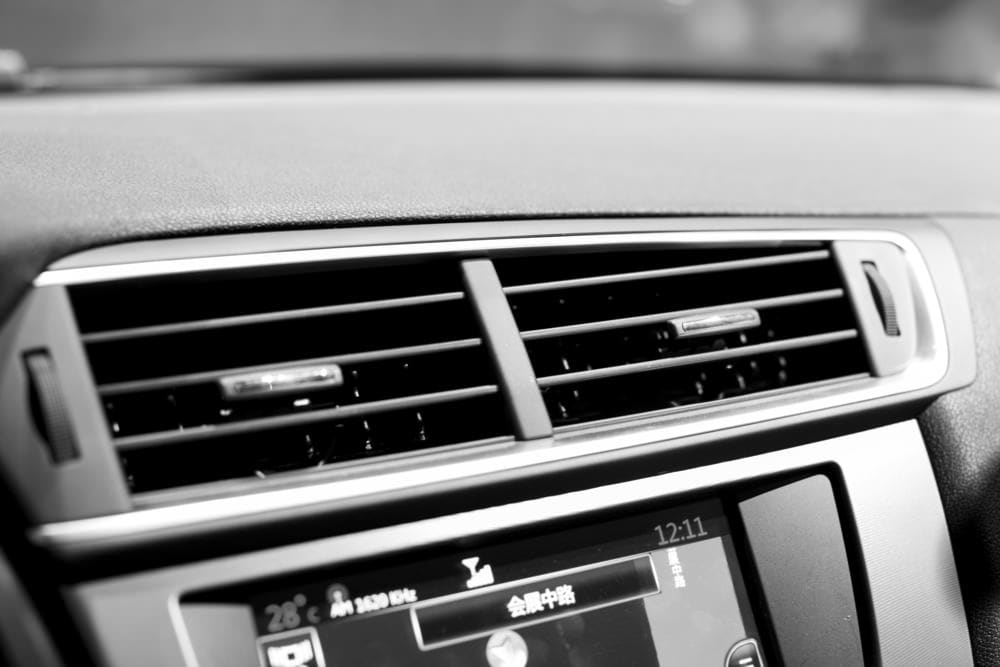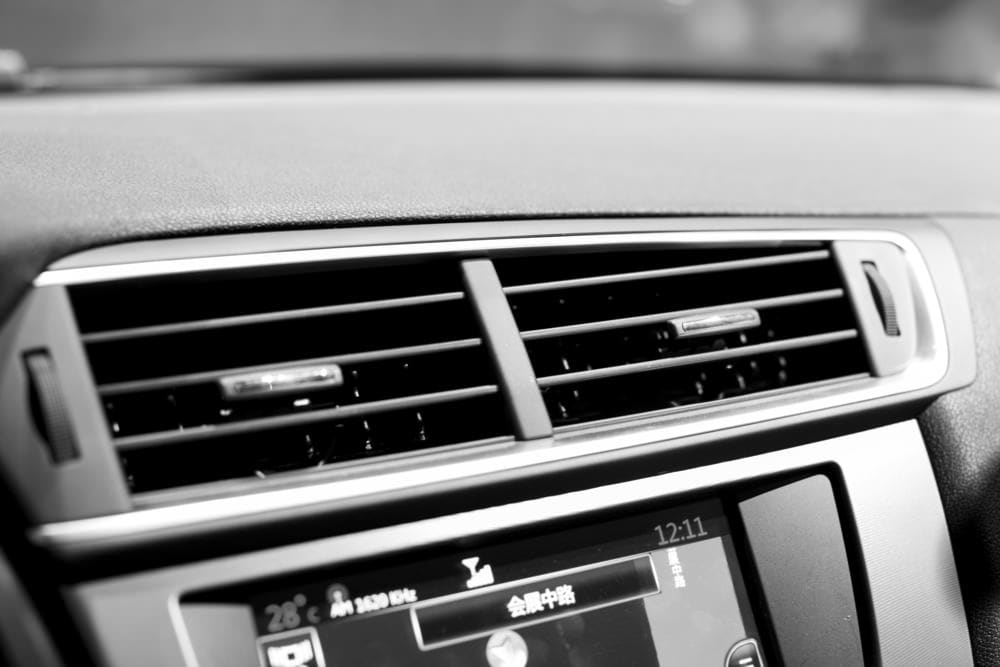 Your car's AC system is designed to keep you cool and comfortable when temperatures rise. It's designed to operate quietly and unobtrusively, so there should be little to no noise from an air conditioning system that's in good working order. However, if you hear a rattle when you turn the air conditioning on, it could be any number of different problems.
While your air conditioner is technically a separate system, it's tied to the rest of the engine by the serpentine belt. The serpentine belt is what's responsible for turning the pulley at the AC compressor, and pressurizing the refrigerant lines. The compressor engages/disengages by an electromagnetic clutch.
If you turn on the AC and immediately hear a rattling noise, there are a few potential causes:
Compressor: If your AC compressor is beginning to fail, it can make a rattling noise.

Pulley: If the compressor pulley bearings are failing, they can make noises, generally a grinding, roaring or squealing noise.

Belt: If the serpentine belt is worn, it can slip when the compressor engages, causing noises.

Idler Pulley: It's possible that the noise is actually from the idler pulley if its bearings are failing. The noise would start when the compressor engages due to the increased load on the engine.

Compressor Clutch: The compressor clutch is a high-wear item, and if it's worn out, it can create a rattle during operation. Some vehicles can have only the clutch replaced, but some require replacement of both the clutch and compressor.
There are many other potential sources of the noise as well. When the AC turns on, it puts the entire engine under a heavier load. This increased load can cause rattles from things like the power steering pump pulley, loose parts (even a loose hood prop rod can rattle under th additional vibrations created by operating your air conditioner). If you hear a rattle in your car, have a mobile technician from YourMechanic inspect the cause of the sound.
---
Next Step
Schedule AC is not working Inspection
The most popular service booked by readers of this article is AC is not working Inspection. Once the problem has been diagnosed, you will be provided with an upfront quote for the recommended fix and receive $20.00 off as a credit towards the repair. YourMechanic's technicians bring the dealership to you by performing this job at your home or office 7-days a week between 7AM-9PM. We currently cover over 2,000 cities and have 100k+ 5-star reviews... LEARN MORE
SEE PRICING & SCHEDULING
---
The statements expressed above are only for informational purposes and should be independently verified. Please see our
terms of service
for more details