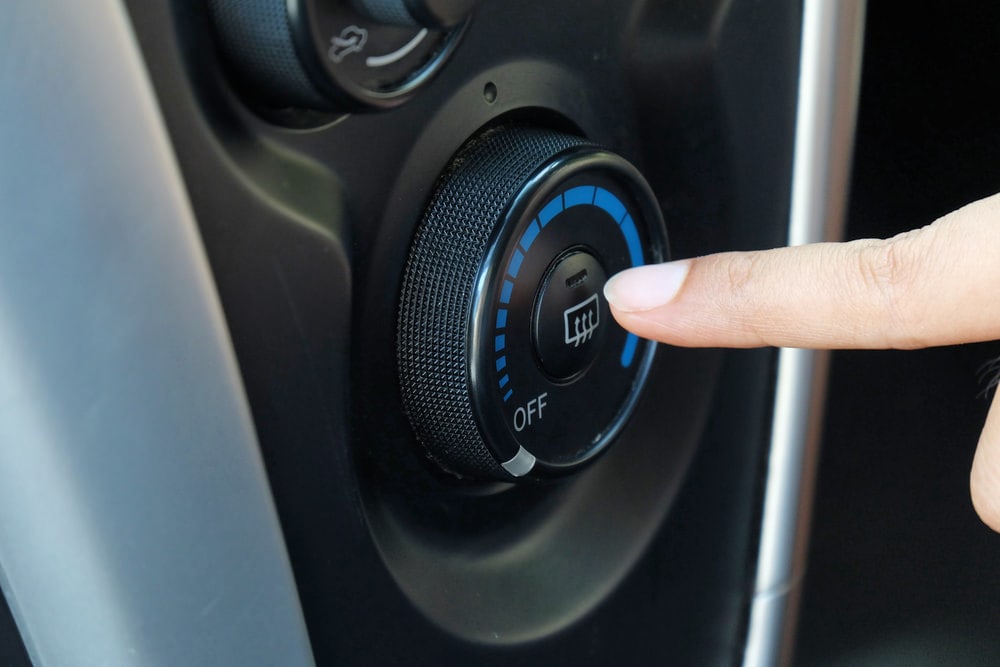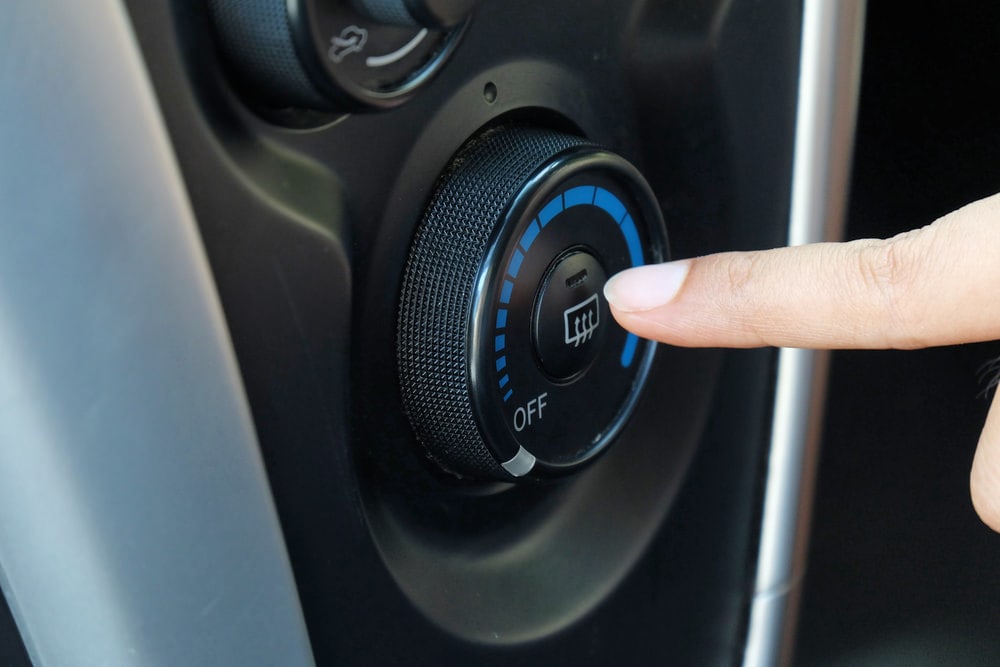 Your car is equipped with two defoggers/defrosters. The primary one is in the front, and it's tied into your air conditioner. Turn the controls to defrost, set your temperature, and then turn on the fan and you can watch as the moisture evaporates.
There's a second defogger in the back of the vehicle on your rear glass (note: not all vehicles have secondary defoggers). However, it doesn't work in the same way. Rather than forcing air over the glass, you flip a switch and then watch as lines form in the condensation, before it eventually clears away completely.
How secondary defoggers work
Actually, they work on the same principle as a lightbulb, and many other electronic components in your car – resistance. The secondary defogger is actually an electronic circuit. The lines you see in the glass are really wires, and they connect to the vehicle's wiring harness.
When you flip the switch or push the button in the front that activates the defogger, power is sent through the system. The wires in the glass resist the small amount of current, which heats them up. They don't heat up to the point that they glow, like a light bulb filament, but the principle is the same. Contact a mechanic if the defogger switch isn't connecting.
The heat from this resistance helps to equalize the temperature difference causing the fogging, clearing it away and giving you a clear view out the rear glass. Of course, like any other electronic system in your car, your secondary defogger is subject to wear and tear. A single damaged wire that leads to the defogger can render it inoperable.
---
Next Step
Schedule Rear Window Defogger Switch Replacement
The most popular service booked by readers of this article is Rear Window Defogger Switch Replacement. YourMechanic's technicians bring the dealership to you by performing this job at your home or office 7-days a week between 7AM-9PM. We currently cover over 2,000 cities and have 100k+ 5-star reviews... LEARN MORE
SEE PRICING & SCHEDULING
---
The statements expressed above are only for informational purposes and should be independently verified. Please see our
terms of service
for more details