Car horns are used for a variety of purposes, not least among these safety. For a car horn to work properly, the vehicle must be equipped with a functioning horn relay.
In most circuits, when the horn button (usually located in the steering wheel pad) is depressed, power is allowed to flow through the horn relay to the horn assembly. Typically, there is power supplied to the horn relay at all times. Pushing the horn button completes the ground side of the circuit, pulling the relay contacts closed and causing the horn to honk.
A bad or failing horn relay probably requires replacing. Follow this step-by-step guide to learn how to perform this repair.
Part 1 of 2: Removing the old horn relay
In order to safely and efficiently replace your horn relay, you will need a couple of basic tools.
Materials Needed
Repair manuals (optional); you can buy these through Chilton, or Autozone provides them online for free for certain makes and models
Wrench or ratchet
Step 1: Confirm the location of the horn relay. Typically, the horn relay is found in the engine compartment junction or fuse box. Consult your owner's manual for the exact location.
Step 2: Disconnect the negative battery cable. Open up your vehicle's hood and disconnect the negative battery cable with a wrench or ratchet. Then set it aside.
Step 3: Remove the junction box lid. Locate the junction or fuse box within the engine compartment and then remove the lid.
Step 4: Remove the old horn relay. Remove the horn relay by pulling it straight out.
Part 2 of 2: Installing the new relay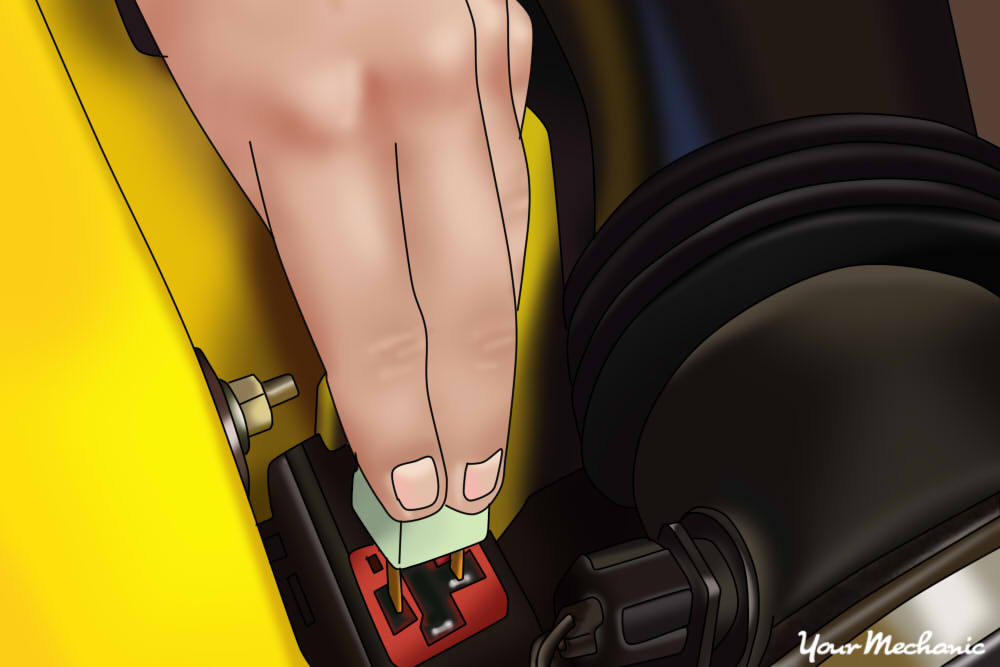 Step 1: Install the new relay. Install the new relay by lining up the terminals with the slots in the junction box and plugging in the relay.
Step 2: Reinstall the junction box lid. Replace the lid on the junction box.
Step 3: Reconnect the negative battery cable. Reconnect the negative battery cable and tighten it down.
After following these steps, you should now have a horn that blows nice and loud. If you'd prefer to have a professional tackle this task for you, the certified mechanics at YourMechanic offers expert horn relay replacement service.
---
Next Step
Schedule Horn Relay Replacement
The most popular service booked by readers of this article is Horn Relay Replacement. YourMechanic's technicians bring the dealership to you by performing this job at your home or office 7-days a week between 7AM-9PM. We currently cover over 2,000 cities and have 100k+ 5-star reviews... LEARN MORE
SEE PRICING & SCHEDULING
---
The statements expressed above are only for informational purposes and should be independently verified. Please see our
terms of service
for more details