Test driving a car is a crucial part of the buying process. When you test drive a car, you can see how a vehicle you are considering will handle your day-to-day activities and driving routines. By test driving a vehicle, you can both get a feel for the limits and abilities of the vehicle you're looking at, and determine whether or not the car is a right fit for you, inside and out.
There are certain things you can do to help get the most out of your test drive. If you follow the tips and tricks outlined below, you'll be able to have a perfect test drive, and emerge knowing whether or not you want to pursue the car in question.
Part 1 of 3: Figure out what you want from a new car
Step 1: Determine your priorities. Decide what are the most important aspects of a new car for you.
Be aware of whether you often go on long road trips, or if you are mainly stuck in traffic on your daily commute, or if you take your car on vacations where it is exposed to adverse weather and road conditions.
Within reason, prepare to replicate your daily routine while on your test drive. If you're stuck in traffic a lot, drive down some busy streets, and listen to the radio, as you normally would.
If you primarily drive on freeways, get your car on a freeway to see how it handles high speeds and if there's lots of noise.
Step 2: Think about your lifestyle. Think about your hobbies, and how well the car will mesh with them.
Your car aids you not just in getting to and from work, but also in recreation. If you spend most weekends camping, you'll want to see how spacious the trunk is, and how well the car can handle dirt roads.
If you have a hobby that requires large equipment – such as golfing or photography – try bringing your clubs or your tripods with you on your test drive, to make sure that they fit well in your car. Even bringing items like briefcases and water bottles can help you get a better sense of the car.
Tip: If you often find yourself towing things, such as trailers or ATVs, you'll want to pay attention to the side view mirrors, and the visibility that they provide.
Step 3: Consider overall comfort. Make sure that you and your passengers will be comfortable.
At some point on your test drive, park the car, and try sitting in all of the passenger seats to make sure they're comfortable, and have ample leg and headroom. Even the little details, like whether they have cup holders and adjustable seats can make a difference.
If you're looking at a two-door vehicle, try climbing into the back seat, to make sure that it's easily navigable. If you have kids, it's worth lying down in the back seat to make sure that it is a comfortable spot to take a nap.
Step 4: Research models ahead of time. Research models to know your preferences before the test drive.
Before you ever go on a test drive, you should already have a strong idea of what you're looking for in a new car. You should have a few model preferences, and a few options you like, so that you're not going into the test drive completely blind.
This process should extend into your test drive. Test out as many options as you possibly can, as might be surprised at which ones you like the most.
Tip: If you are trying to choose between a small handful of models, talk to the dealership and see if you can test drive each of your options.
Part 2 of 3: Plan your test drive
Step 1: Choose your features and options. Figure out what features and options you are interested in trying.
When test driving a new car, you'll want to drive a model that includes your desired options. For instance, if a quality sound system is important to you, you'll want to make sure that your test model has the best audio option, so that you can make an informed decision.
Before you make your appointment, make a list of all the features you want to try out, so you know exactly what to tell the dealership.
Tip: If the dealership does not have a model with all of your desired features, ask them if you can also test drive a different model to experience some of the features, so you can at least get a feel for the options.
Step 2: Contact the dealership. Contact the dealership to book an appointment.
Call your local dealership to book a test drive appointment, and let them know the features that you decided you would like to try.
Step 3: Have questions and take notes. Before, during, and after you test drive, make sure you are asking questions about the car.
You don't want to leave any stone unturned when considering a new vehicle, so ask any question that you have. It could be as simple as the mileage or the warranty plan, or as complex as where the different components of the vehicle are manufactured.
Tip: You'll also want to jot down all your likes and dislikes of the vehicle immediately after the test drive. These initial reactions will help you to create a pros and cons list for all your potential cars, which is always handy if you're having trouble deciding down the line.
Part 3 of 3: Take the vehicle for a test drive
Step 1: Bring some company if you can. Recruit a friend or family member to join you, if they're available.
By bringing company, you can have someone sit in the backseat or passenger side to notice things that you, in the driver's seat, might not have been able to notice. They can also judge how the ride feels from sitting in the back seat, which is great to know if you are planning to have back seat passengers regularly.
Tip: It's wise to bring a friend who has more knowledge in cars than you to observe anything you might not notice.
Step 2: Simulate a real day. Simulate a real day of driving.
If you are a commuter, make sure that you drive your car on the highway, and on busy streets, to see how the car feels, brakes, and handles. If you live in a mountainous or hilly area, make it a point to test the vehicle on winding hills and steeper slopes.
It's important to try out the little things that you do on a day-to-day basis. For instance, try parking in a crowded parking lot so you see what the vehicle will be like while running errands. If you often have to park on the street, find somewhere where you can parallel park.
Make sure to step in and out of the vehicle so you have a sense of how easy or difficult it is to enter.
Tip: While it will feel unnatural, make it a point to drive over some bumps or speed bumps to feel how the vehicle absorbs shock.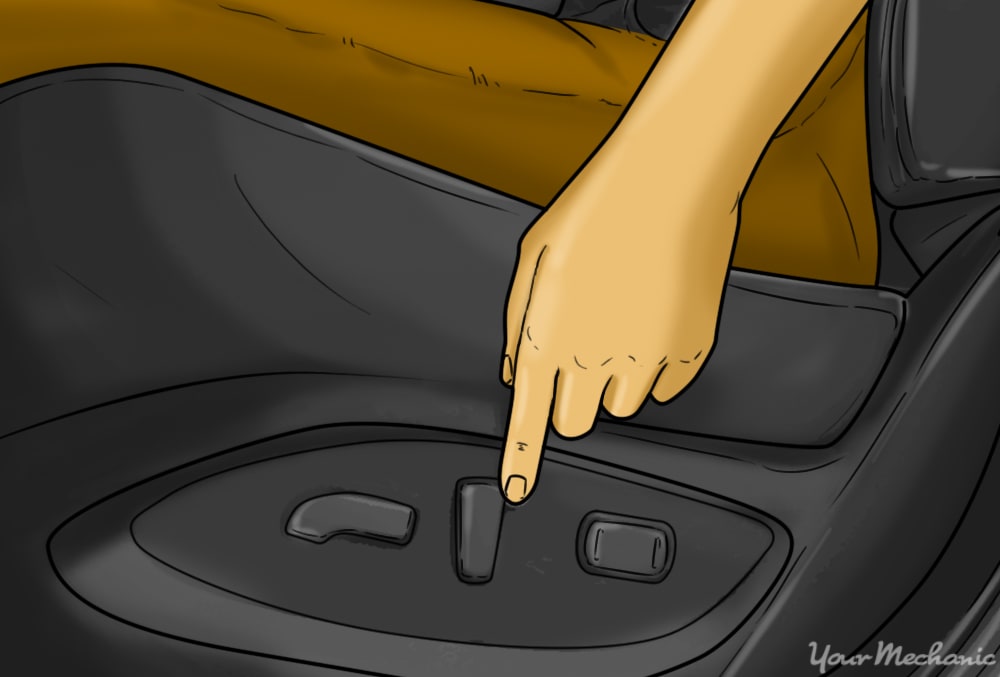 Step 3: Adjust the seat. When you get in, try adjusting the seat to make sure that it is easy to use, and that a comfortable setting is available.
Lean back to make sure that your back is comfortable in the seats.
Step 4: Try out the interior features. Try using all of the interior features.
While parked, use all of the cabin options to see how well they work, and how intuitive and easy they are to operate. Try the heater and the air conditioning, the radio, the power windows and locks, and the sunroof and navigation system, if equipped.
If you rely on any of these interior features a lot, you'll want to use them thoroughly on a test drive. For instance, if you live in a hot climate, try the air conditioning on full blast for a long time, to make sure it is up to the task. If you rely on GPS on a daily basis, use the navigation system to get somewhere to make sure it is up to your standards.
Tip: It's a smart idea to test the climate control while driving, as you'll want to make note of any change in vehicle performance when the climate control is on.
Step 5: Make the final decision. Decide whether or not the vehicle you test drove is right for you.
When trying to decide whether or not you want to purchase the car you test drove, review your notes, and talk with the person you brought along with you.
It's also worth doing some research on the internet, or asking a friend who owns the model you were looking at, so you can see how well the vehicle ages.
If you still can't decide, you should probably try test driving a few other vehicles. Follow these steps for those vehicles as well, and then compare your notes after you've tried a few different cars. At that point, you should have a good feel for what vehicle you would like to purchase.
You should never buy a car without first taking it for a test drive. Using these steps as a guide, you can make the most out of your test drive and learn a lot about the vehicle, so that you'll be sure to find the right car. Have one of YourMechanic's certified technicians perform a pre-purchase inspection to make sure the car is mechanically sound.
---
Next Step
Schedule Pre-purchase Car Inspection
The most popular service booked by readers of this article is Pre-purchase Car Inspection. YourMechanic's technicians bring the dealership to you by performing this job at your home or office 7-days a week between 7AM-9PM. We currently cover over 2,000 cities and have 100k+ 5-star reviews... LEARN MORE
SEE PRICING & SCHEDULING
---
The statements expressed above are only for informational purposes and should be independently verified. Please see our
terms of service
for more details