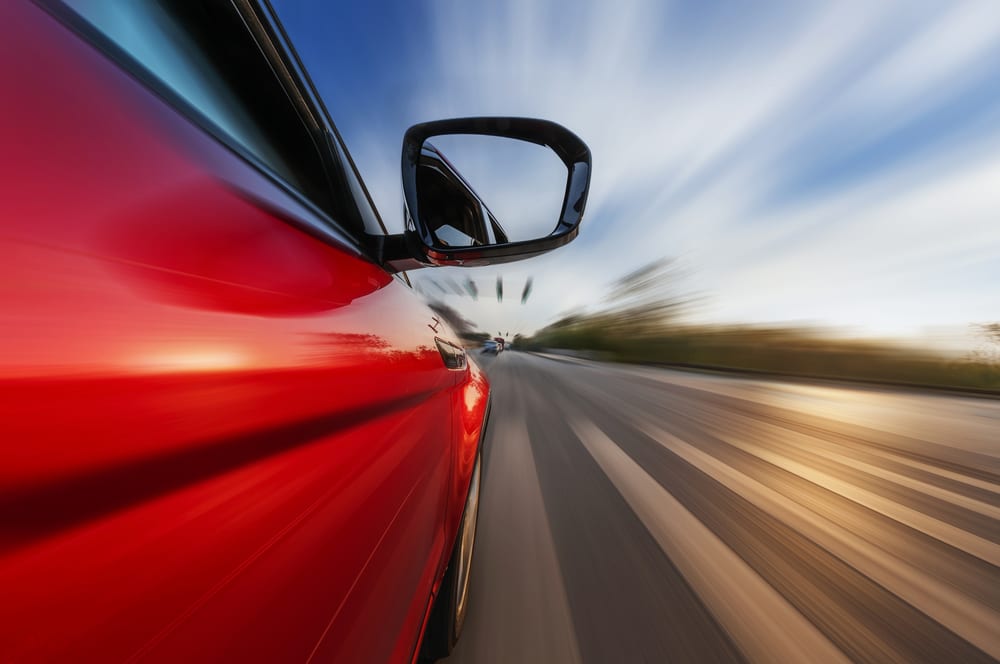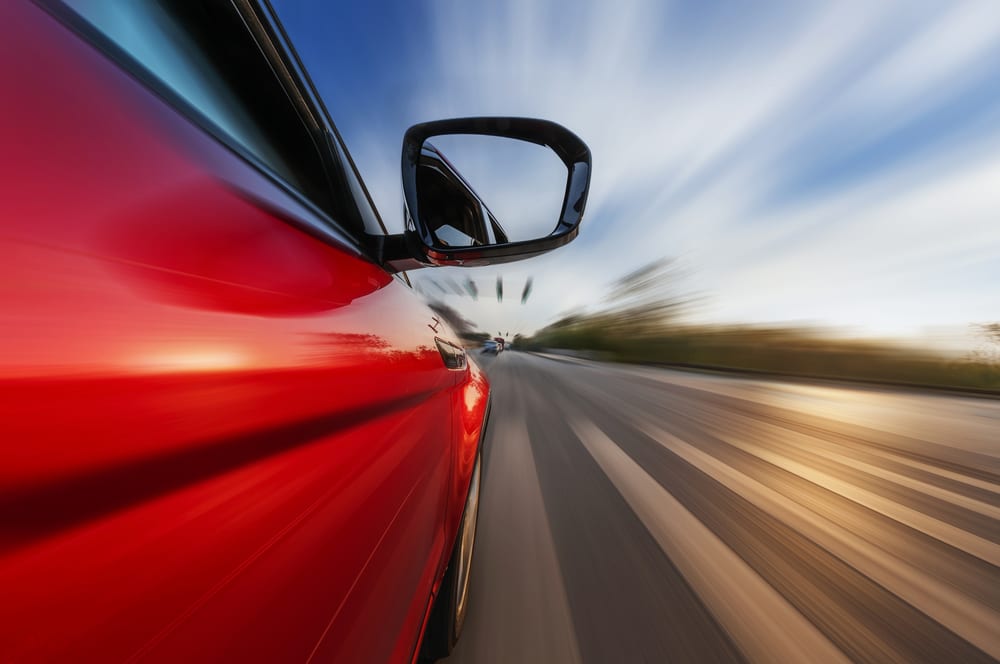 When you hit the gas pedal on your car, there are a number of forces at play to get it going. Here is a basic run-down of what happens when your car accelerates.
Throttle to engine
The throttle pedal is a direct line to your car's engine. It controls the airflow into the intake manifold either through a throttle body for fuel injection, or a carburetor. This air is then mixed with fuel, fed either by a fuel rail and fuel injectors, or a carburetor, and is then introduced with spark (such as fire), fed by spark plugs. This causes combustion, which forces the engine's pistons down to rotate the crankshaft. As the throttle pedal gets closer to the floor, the more air is sucked into the intake manifold to be mixed with even more fuel to rotate the crankshaft faster. This is your engine "revving" as the revolutions per minute (rpm) of the crankshaft increase.
Engine to differential
If an engine's crankshaft output shaft is not connected to anything, it will simply rev and make noise - not acceleration. This is where a transmission comes into play, as it helps transform engine speed into wheel speed. Regardless of whether you have a manual or an automatic transmission, both varieties tap into the engine via an input shaft. Sandwiched between the engine and the transmission is either a clutch for manual transmissions, or a torque converter for automatics. In essence, a clutch and engages the engine from the transmission, while a torque converter maintains the connection but uses a fluid-fed one-way stator and a turbine to eliminate engine stalling when idle. Think of it as a device that is constantly "slipping" the connection between the engine and the transmission.
At the end of the transmission is the output shaft to rotate the driveshaft and ultimately, the tires. In between this and the input shaft, and packed into the transmission casing, are your gears. These augment the rotational speed (torque) of the output shaft. Each gear is a different diameter to increase torque but reduce output speed - or vice versa. First and second gear - what your car will typically be in when you first start accelerating - are larger than the a 1:1 gear ratio that would mimic your engine being directly connected to the tires. This means your torque is increased to get the heavy vehicle moving, but output speed is reduced. As you shift up through the gears, they get progressively smaller to increase the output speed.
That output speed is transmitted through a draftshaft that connects to a differential. This is commonly housed in an axle or a casing depending on drive type (AWD, FWD, RWD).
Differential to tires
Your differential connects both drive wheels together, drives the rotation of your tires from the rotation of your transmission's output shaft, and allows your vehicle to turn smoothly as the left and right tires travel different distances around a corner. It consists of a pinion gear (rotated by the transmission's output shaft), a ring gear, spider gears that allow different output speeds, and two side gears that are directly connected to the axle shafts that rotate the tires. A differential essentially turns the power flow direction by 90 degrees to rotate the left and right tires. The ring gear acts as a final drive for speed reduction and torque multiplication. The higher the ratio, the lower the top output speed of the axle shafts (i.e. tires), but the higher the torque multiplication.
Why is my car not accelerating?
As you can tell, there are a lot of factors in play to get your car moving, so if yours isn't accelerating like it should, or not at all, there could be a number of things to blame. For example, if your engine will rev but won't move the vehicle when in gear, it's likely that your clutch is slipping. A engine that stalls will obviously impede acceleration, so make sure you know how to diagnose a stalling engine. If any of this is happening to your car and you're not sure what to do, make sure to call one of our certified mobile mechanics, who will come to your home or office to diagnose and repair your vehicle. Get a quote and book an appointment online or speak to a service advisor at 1-800-701-6230.
---
Next Step
Schedule Check Engine Light is on Inspection
The most popular service booked by readers of this article is Check Engine Light is on Inspection. Once the problem has been diagnosed, you will be provided with an upfront quote for the recommended fix and receive $20.00 off as a credit towards the repair. YourMechanic's technicians bring the dealership to you by performing this job at your home or office 7-days a week between 7AM-9PM. We currently cover over 2,000 cities and have 100k+ 5-star reviews... LEARN MORE
SEE PRICING & SCHEDULING
---
The statements expressed above are only for informational purposes and should be independently verified. Please see our
terms of service
for more details