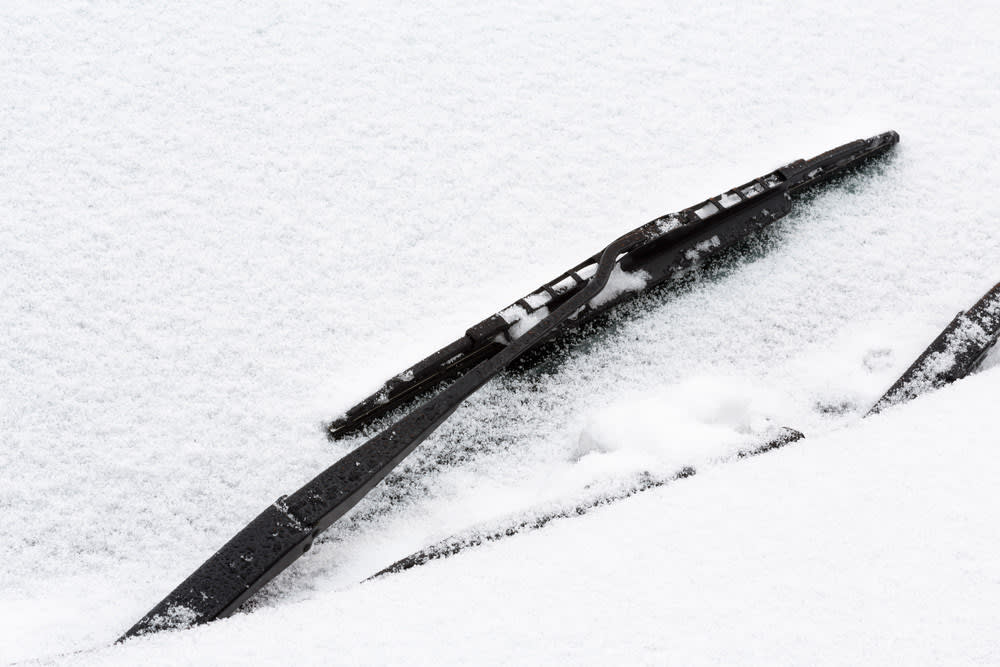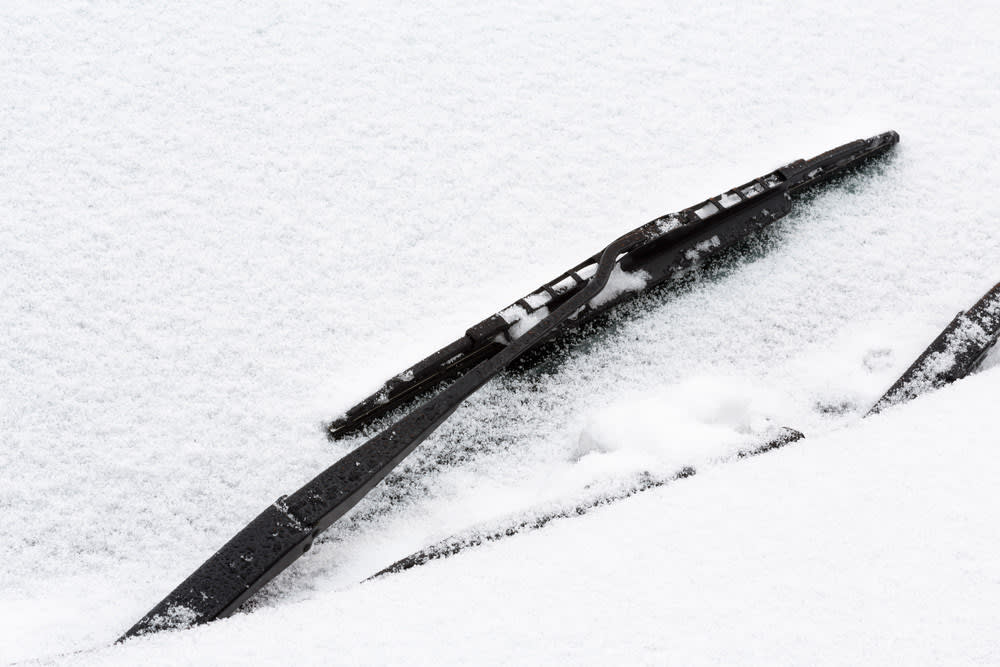 It seems you can't go wrong choosing wiper blades to use in warmer climates. Any wiper blade with a good quality rubber edge does the trick. When snow and ice enter the equation, suddenly your choice of windshield wipers becomes much more difficult.
When you are choosing wiper blades for wintertime, there are some factors to consider:
Do the wiper blades have hinges?
Are the hinges covered up?
Is there a hingeless option?
A standard wiper blade has a lightweight metal frame that holds a rubber blade edge against the windshield. It has hinges or pivots along its frame to allow the wiper blade edge to contour to the windshield's shape. In conditions that do not get below freezing, these are a good choice, but in snowy or icy weather, the hinges collect frozen buildup that restricts their movement. The wiper blade edge can no longer contour to the glass and misses spots when clearing the windshield.
How winter wiper blades are different
Winter wiper blades are similar in construction with one major difference: the whole frame, including the hinges, is covered by a thin rubber boot. In snowy and icy conditions, the rubber boot prevents buildup on the hinges or frame, and the blade can keep contact with the windshield to clear it well. The rubber boot is delicate and can be torn easily by a windshield scraper or other debris, and water can get inside to corrode the frame or freeze the pivots. The wiper blade will have to be replaced if this happens.
Hingeless wiper blades are a premium-style blade. They are made of a flexible plastic frame that allows the rubber blade edge to contour to the windshield easily. As there is no metal frame or pivots, ice and snow don't collect easily on the wiper blade. Hingeless wiper blades are the longest-lasting option in wintery conditions because of their non-metal construction.
---
Next Step
Schedule Windshield Wiper Blade Replacement
The most popular service booked by readers of this article is Windshield Wiper Blade Replacement. YourMechanic's technicians bring the dealership to you by performing this job at your home or office 7-days a week between 7AM-9PM. We currently cover over 2,000 cities and have 100k+ 5-star reviews... LEARN MORE
SEE PRICING & SCHEDULING
---
The statements expressed above are only for informational purposes and should be independently verified. Please see our
terms of service
for more details