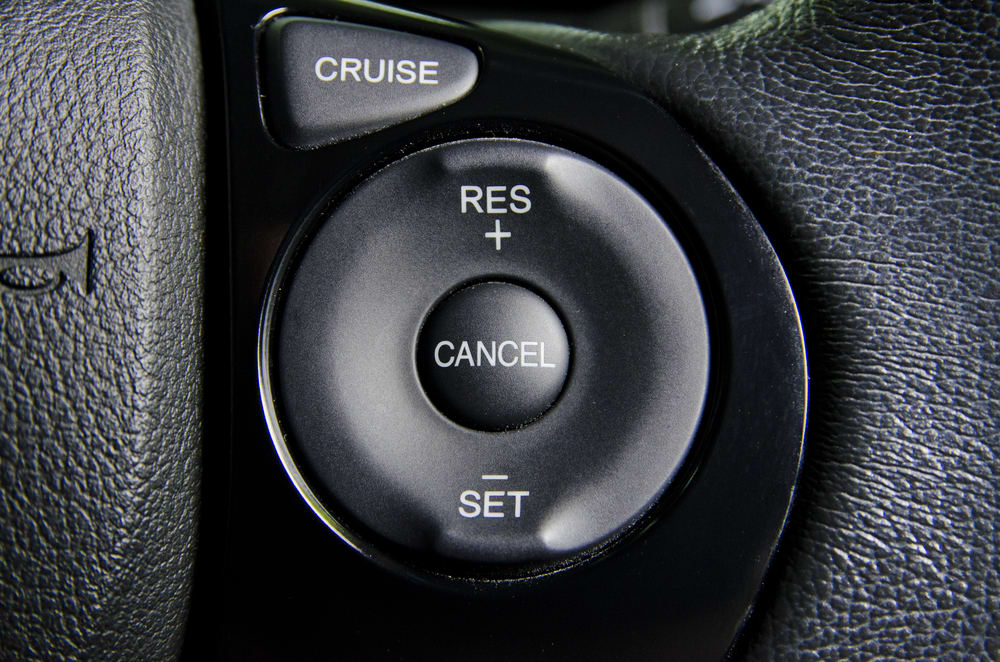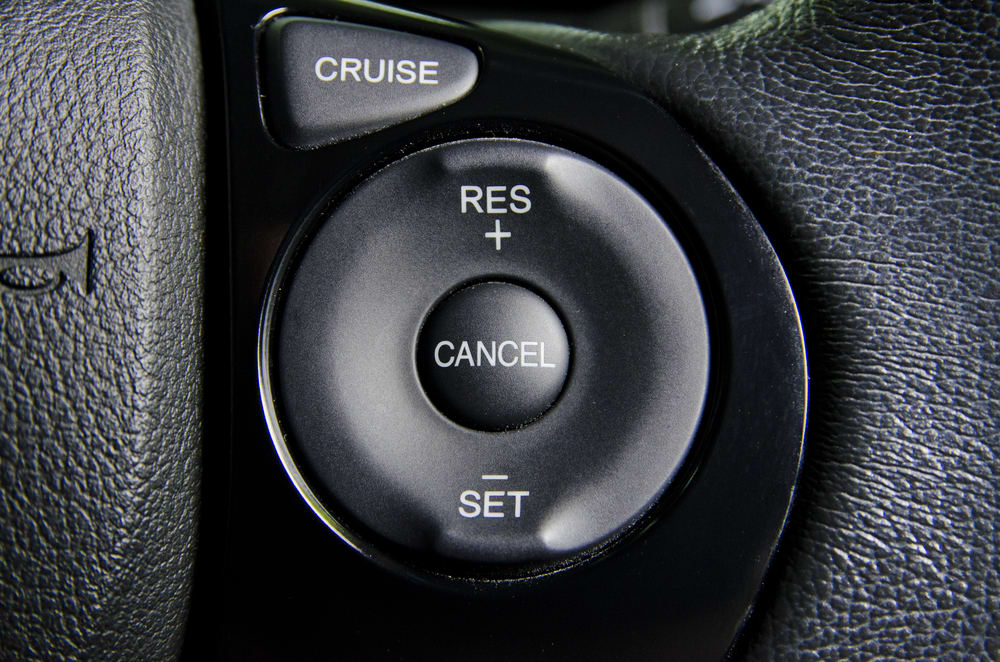 The cruise control in your vehicle is also known as speed control or autocruise. It is a system that controls the speed of your vehicle for you, while you maintain steering. Basically, it takes over the throttle to keep the speed consistent as it was set by the driver. For example, if you set the cruise control to 70 mph, the vehicle will go 70 mph straight, up, or down hills and stays on until you hit the brake.
Long Trips
The cruise control feature is most commonly used for long trips as it improves comfort for the driver. After an hour or two on the road, your foot may get tired or your leg may have a cramp and needs to be moved. The cruise control allows you to safely move your leg without pushing down or letting up on the gas.
Speed Limits
Another nice feature of cruise control is you can set it to the speed limit so you do not have to worry about speeding tickets. Many drivers inadvertently go over the speed limit, especially on long trips. By having the cruise control in place, you will not have to worry about accidentally speeding on the highway or backroads.
Engaging Cruise Control
Locate the cruise control button on your vehicle; most cars have it on the steering wheel. Once you are at the desired speed, hold your foot on the gas pedal. Set the cruise control by pushing the cruise on/off button, then take your foot off of the gas. If you maintain the same speed, your cruise control has been activated.
Deactivating Cruise Control
To turn the cruise control off, press the brake pedal down. This will give you back control of the gas and brake pedal. Another option is to push the cruise on/off button again, as long as your foot is on the gas pedal.
Reengaging Cruise Control
If you have hit the brake and want to turn the cruise control back on, press the cruise on/off button and you will feel the vehicle resume the speed you were at before.
If your cruise control is not working properly, the professionals at YourMechanic can inspect your cruise control. The cruise control feature not only makes your trip more comfortable, it helps you stay within the speed limit by maintaining a constant speed.
---
Next Step
Schedule Cruise control is not working Inspection
The most popular service booked by readers of this article is Cruise control is not working Inspection. Once the problem has been diagnosed, you will be provided with an upfront quote for the recommended fix and receive $20.00 off as a credit towards the repair. YourMechanic's technicians bring the dealership to you by performing this job at your home or office 7-days a week between 7AM-9PM. We currently cover over 2,000 cities and have 100k+ 5-star reviews... LEARN MORE
SEE PRICING & SCHEDULING
---
The statements expressed above are only for informational purposes and should be independently verified. Please see our
terms of service
for more details