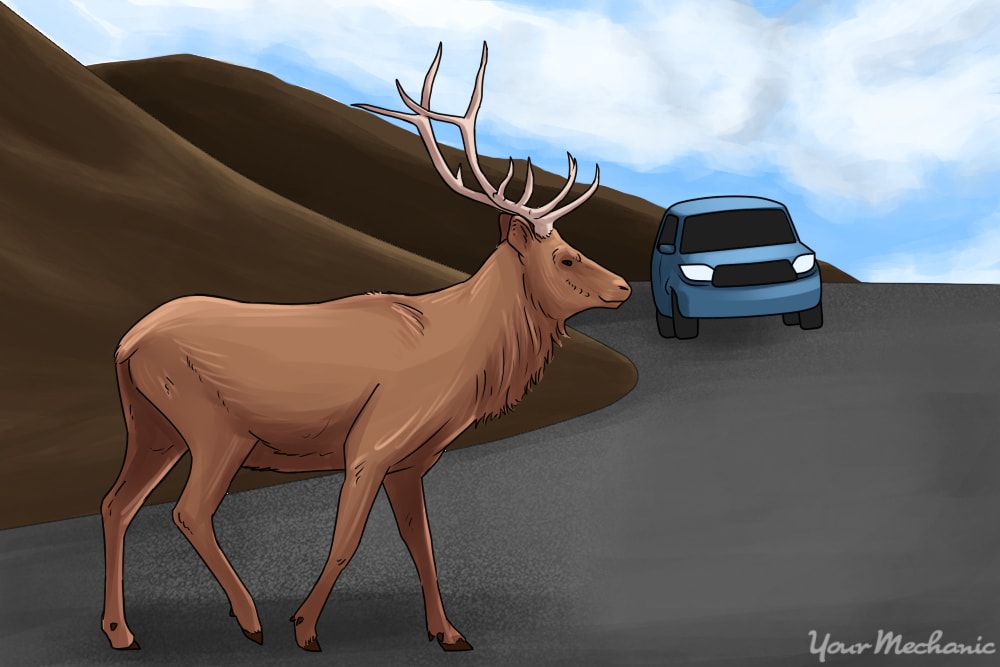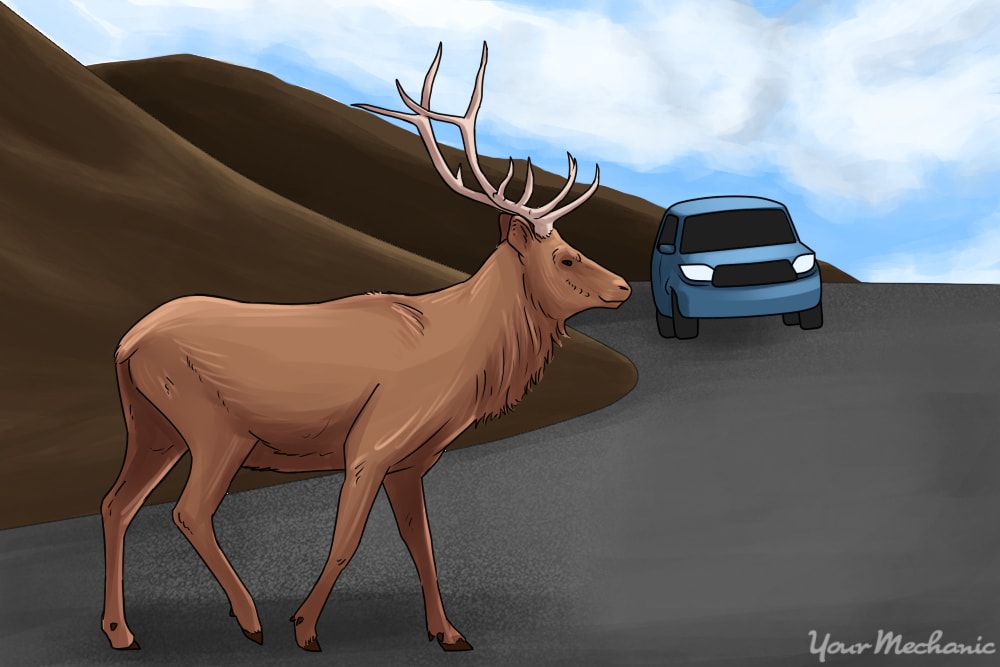 Driving on a slippery road adds a level of difficulty that can be tricky for even the most experienced of drivers to handle. Vehicle manufacturers developed and integrated anti-lock brakes on virtually all makes and models in the past few decades to help motorists traverse unpleasant and hazardous road conditions.
Anti-lock brakes take readings from sensors at strategic spots on your vehicle such as the wheels and the transmission, and determine when one or more wheels are locking up when braking. The wheel or wheels that have lost traction don't read the same speed as the others, and the vehicle's computer works quickly to release and apply the brakes at that wheel to provide the best traction possible in the circumstances.
Using anti-lock brakes requires a firm, consistent application of the brake pedal in slippery circumstances. But what about when your vehicle doesn't have anti-lock brakes or if you're aware your anti-lock brakes aren't operating?
You can still keep your vehicle under control and avoid an obstacle on the road without ABS, even on slippery roads.
Part 1 of 3: Decelerate your vehicle
When you determine there is an obstacle in your way, you want to reduce your speed as much as possible before any dramatic motions are necessary. In this tutorial, assume it's a deer that has suddenly emerged onto the road 100 yards up the road.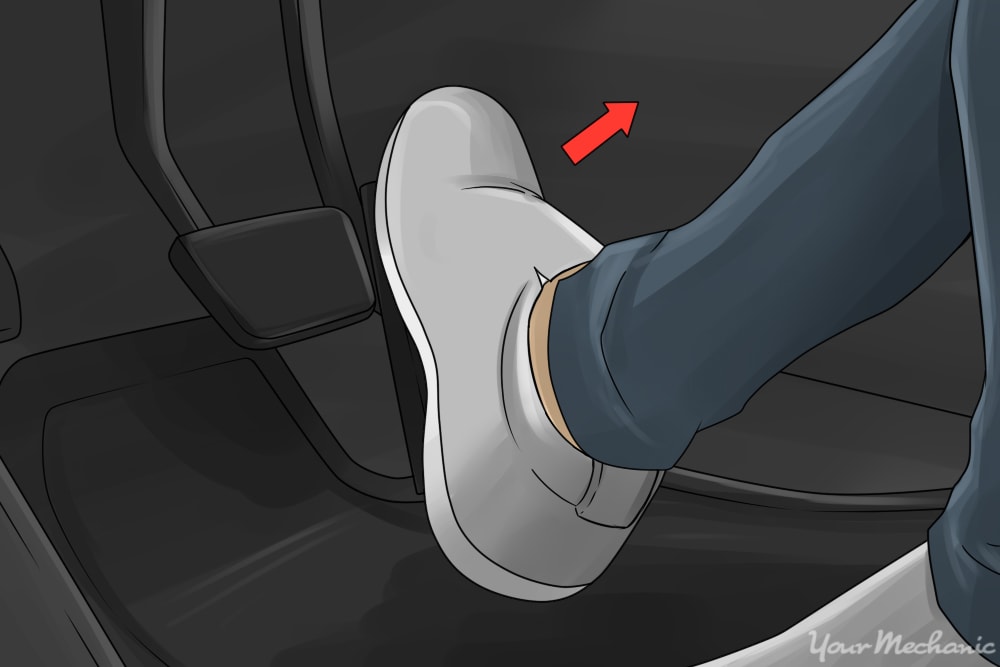 Step 1: Release the accelerator pedal. Before you hit the brakes, you need to get off the gas.
In a swift but controlled fashion, lift your foot off the gas pedal. If you're car is a standard transmission, engage the clutch pedal all the way to the floor at the same time.
Step 2: Press the brake pedal. Apply pressure to the brake pedal with control.
At this point, it's obvious you won't stop before the obstacle in the road - the deer - so you want to decelerate as much as possible without losing traction with the road.
Apply as much braking pressure as you can without locking up your brakes. Once your brakes lock up, you can easily lose control or slide, plus you have to release the brake pedal to get your wheels turning again.
Step 3: Pump the brakes. If you can feel your brakes start locking up, pump the brakes.
Lift your foot completely off the brake pedal, then re-apply the brakes firmly. It's the same function your anti-lock brakes perform dozens of times per second.
The goal is to reduce your speed as much as possible before you need to swerve around the obstacle on the road.
Part 2 of 3: Swerve around the obstacle
Once you've neared the deer on the road and slowed as much as possible, you'll need to swerve around it to avoid a collision. Here's the best way to swerve without losing control if you don't have ABS.
Step 1: Stop pressing the brake pedal. Lift your foot completely off the brake pedal.
If you have a standard transmission, continue to press the clutch all the way in. Your goal is to have the car rolling neutrally, or coasting, in as much of a balanced and controlled manner as possible.
At this point, you need to decide which way to go around the deer - left or right - and commit to your decision fully.
Step 2: Turn the steering wheel with both hands. Keep your hands at the 9 and 3 positions on the steering wheel.
Use only the steering motion this hand position allows. If you use more exaggerated steering than this, you're highly likely to slide or spin out.
Warning: Letting go of the steering wheel or turning hand-over-hand is a sure way to lose control.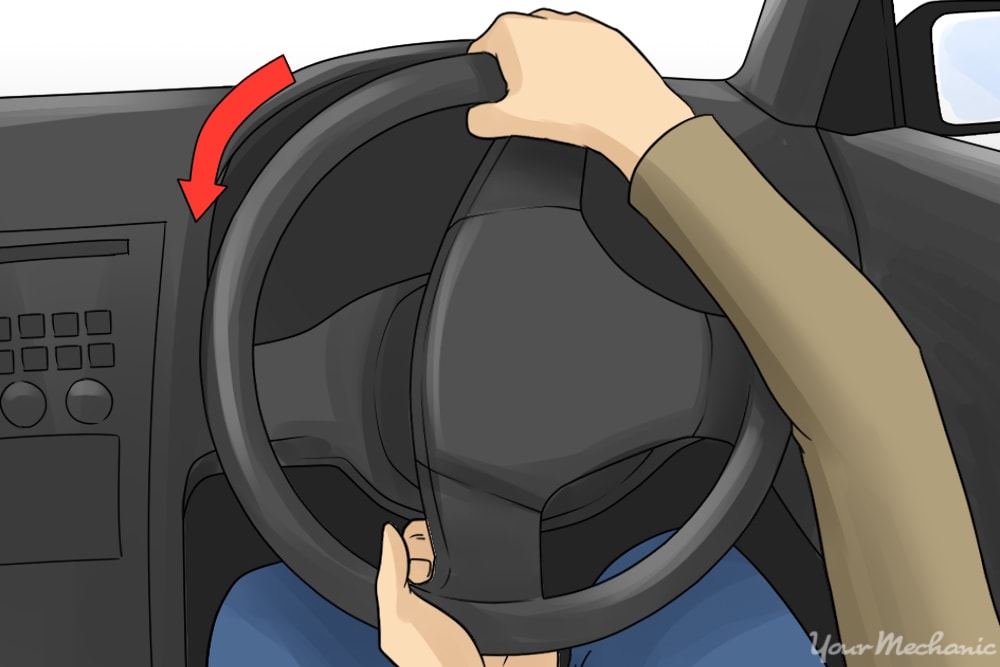 Step 3: Once you've swerved clear of the deer, steer back into your lane. If there is oncoming traffic or another obstacle, this may need to be another quick movement.
Do not release the steering wheel. Just turn the wheel in the other direction to get back into your lane of traffic.
Note: It's a common mistake at this point to oversteer or press the gas. Resist the urge to do either as you're highly likely to spin out.
Part 3 of 3: Regain control of your vehicle
Step 1: Maintain your lane. Once you've swerved back into your lane, get control of your forward direction before accelerating or braking again.
Take a second or two continuing to coast to ensure you have full traction.
Step 2: Accelerate away. Slowly accelerate back up to speed once you've navigated around the obstacle in the road.
Step 3: Come to a stop. If your nerves are rattled, you may want to come to a complete stop and gather yourself before continuing your journey.
Find a safe spot to pull over on the shoulder or in a parking lot.
Sometimes, you're simply not able to avoid a collision with an obstacle on the road. If you've hit an object or a deer, safely find your way to the side of the road and put your hazard lights on. Call emergency services if required and evaluate your vehicle condition before continuing your trip. If you notice that your steering wheel is vibrating, contact one of YourMechanic's certified professionals to perform an inspection.
---
Next Step
Schedule Steering wheel vibrates or shakes Inspection
The most popular service booked by readers of this article is Steering wheel vibrates or shakes Inspection. Once the problem has been diagnosed, you will be provided with an upfront quote for the recommended fix and receive $20.00 off as a credit towards the repair. YourMechanic's technicians bring the dealership to you by performing this job at your home or office 7-days a week between 7AM-9PM. We currently cover over 2,000 cities and have 100k+ 5-star reviews... LEARN MORE
SEE PRICING & SCHEDULING
---
The statements expressed above are only for informational purposes and should be independently verified. Please see our
terms of service
for more details