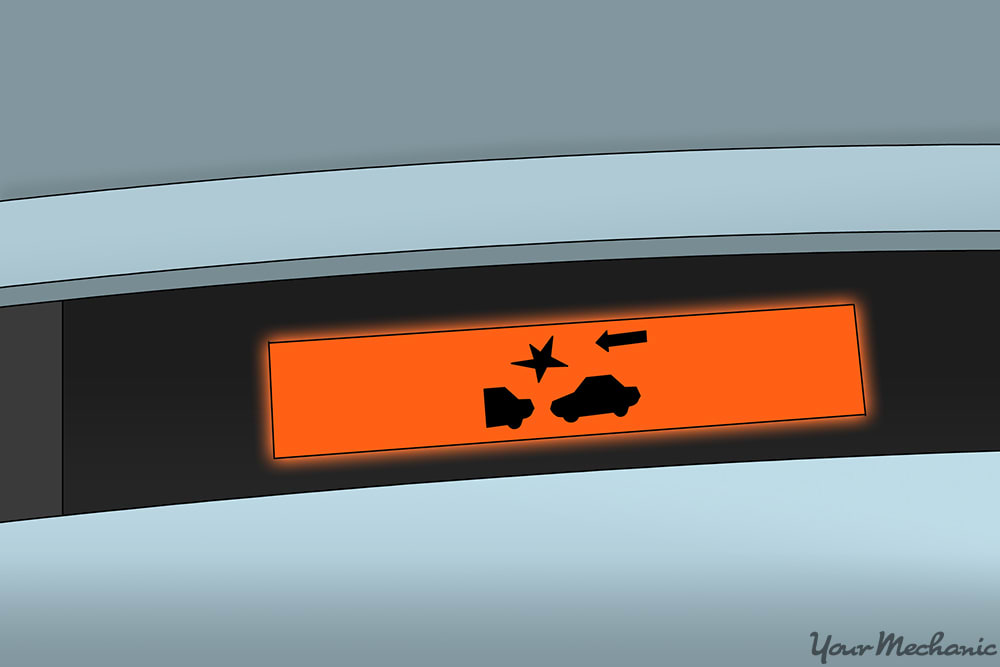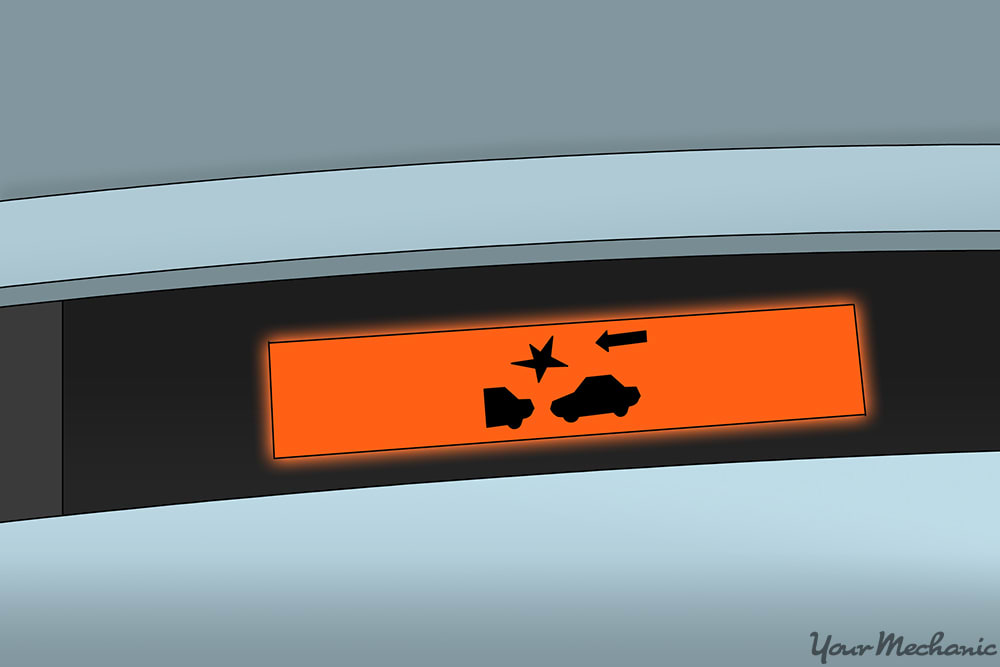 Active cruise control is the latest evolution of the cruise control systems that we've been using for years. On top of maintaining a set speed while driving, radar sensors mounted to the front of the vehicle check to see if anything is approaching the vehicle quickly. Some active cruise control systems can apply the brakes to slow the car down and keep you at a safe distance from the vehicle or object ahead of you. At lower speeds, this system can also be used to detect pedestrians or bikers and warn you of oncoming objects or people.
It is important to understand how the distance warning systems works on your vehicle so you know what to expect. Refer to your owner's manual for specific information on when your car's distance warning will activate.
What the distance warning light means
When this light is illuminated, it indicates that the computer has detected an object in the road ahead of you that is approaching quickly. This may not always be a car and could be a large object in the road. Keep your eyes peeled for anything on the ground if there are no cars ahead of you. Once you have slowed down or gone past the object, the light should go out.
Keep in mind that this system doesn't look only at distance, rather it looks at how quickly you are approaching an object in front of you. Even if the car ahead is a good distance away, you should still slow down as they are most likely moving slower than you.
Typically, there are separate warning lights to indicate that an issue has been detected. A common fault with these systems is a blocked sensor. Dirt and debris stuck to the front of the car can inhibit the sensors ability to see and the system will be deactivated temporarily. Clean off the front of the car and everything should return to normal. If cleaning the car doesn't help, get help from a qualified technician to identify the problem using a diagnostic scan tool and fix it.
Is it safe to drive when the distance warning light is on?
You should try to keep the distance warning light off as much as possible. While you cannot do much about debris in the road, you should always be aware of your surroundings, especially on what is in front of you. Systems like this can let drivers lose focus on the road, but that is not their intended purpose. They are there to assist you in driving safely, not drive the car for you.
Whenever you see the distance warning light illuminate, take extra caution and keep yourself safe. If the distance warning system is deactivated due to a malfunction, our certified technicians would be able to help you diagnose any issues with it.
---
Next Step
Schedule Warning Light is on Inspection
The most popular service booked by readers of this article is Warning Light is on Inspection. Once the problem has been diagnosed, you will be provided with an upfront quote for the recommended fix and receive $20.00 off as a credit towards the repair. YourMechanic's technicians bring the dealership to you by performing this job at your home or office 7-days a week between 7AM-9PM. We currently cover over 2,000 cities and have 100k+ 5-star reviews... LEARN MORE
SEE PRICING & SCHEDULING
---
The statements expressed above are only for informational purposes and should be independently verified. Please see our
terms of service
for more details