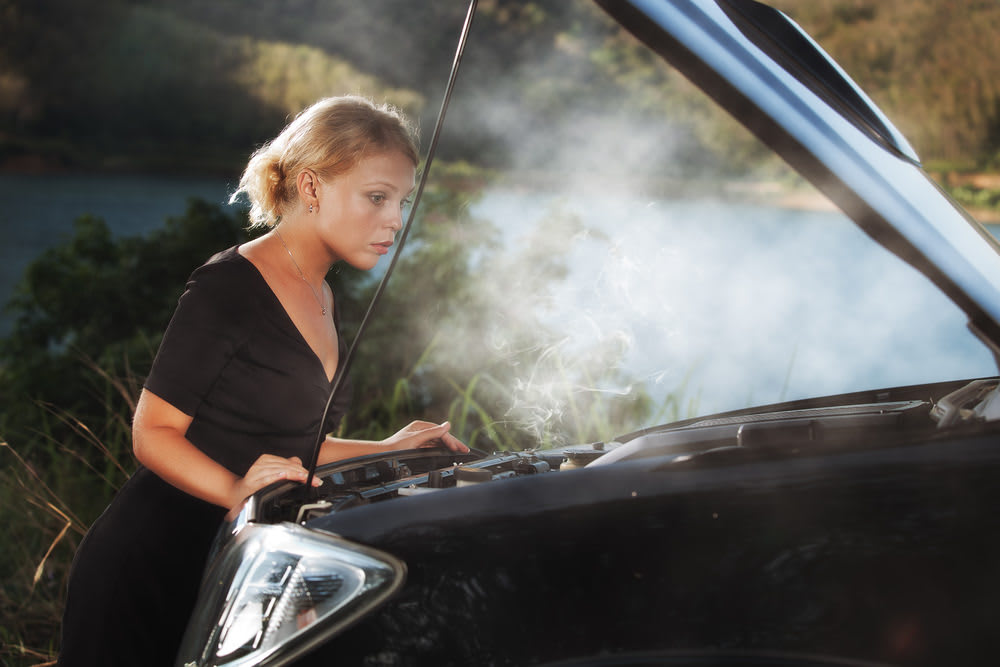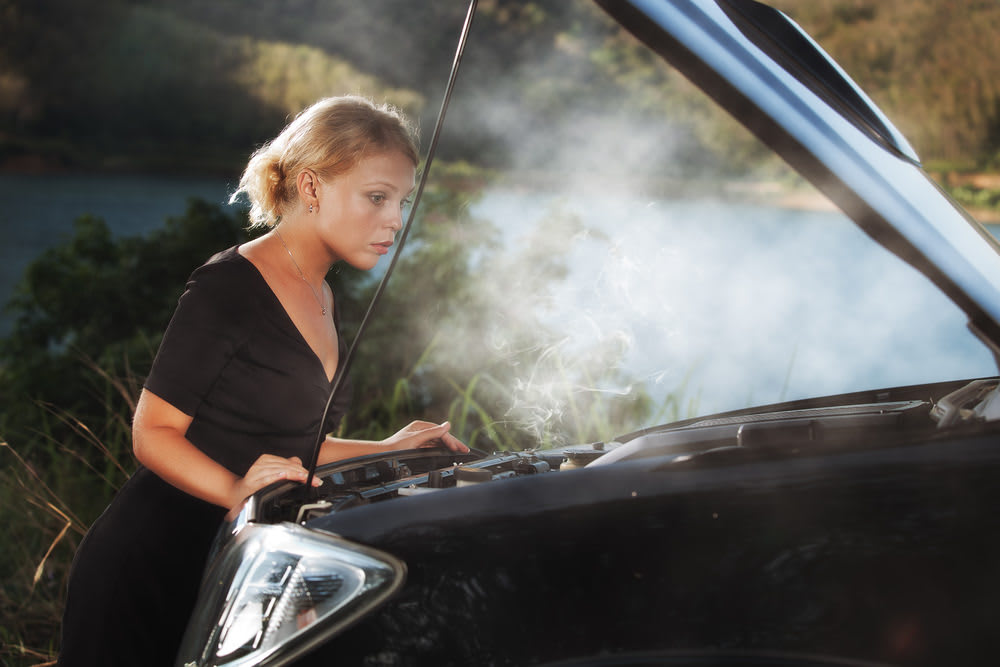 It's the worst feeling you can have as a driver: the indisputable fact that something is wrong. Steam spews from under the hood while warning bells chime and lights flash from your dashboard. Your engine is too hot, and you've got to pull over to the nearest parking lot or onto the road shoulder to let the engine cool down. There's a knot in your stomach – this could be expensive.
Heat is an engine's enemy. The damage caused by overheating can be catastrophic and require a complete overhaul or replacement if the problem is not caught in time. There are many conditions that can cause overheating, with some being straightforward repairs and others requiring long hours of work and high parts costs.
What is overheating?
An engine operates efficiently at a certain temperature. That temperature, even though it is too hot to touch by hand, is significantly cooler than it would be without a cooling system. Overheating is when the temperature of the engine climbs to a point where mechanical damage can occur. Usually a sustained temperature of over 240 degrees fahrenheit is enough to cause concern. Steam coming from the engine area, a temperature gauge spiking to the red zone, and engine warning lights – often shaped like a thermometer – are signs your vehicle may be overheating.
Does my car have a cooling system?
No matter how big or small it is, every engine has a cooling system. Very early on in vehicle development, car engines were air-cooled. Essentially, exposure to the air passing over it dissipated the heat from the engine. As engines became more complex and powerful, instances of overheating became more frequent, and a liquid-based cooling system was developed in response.
Liquid cooling systems are used almost exclusively in today's automotive design and development. Your modern vehicle is equipped with a cooling system that circulates coolant (also known as antifreeze) throughout the engine and through a radiator to dissipate the heat.
How does it work?
There are many parts to a cooling system in an engine. There is a water pump, a thermostat, a heater core, a radiator, coolant hoses, and the engine itself. Here's how it works:
Why an engine overheats
There are several causes of overheating. Almost all stem from a lack of circulation but can be caused in different ways.
A lesser known system that assists in cooling the engine is the engine oil itself. It plays a large part in engine cooling and also in preventing excessive temperatures from building up. The engine oil lubricates internal engine parts to prevent friction, which is the main cause of heat inside an engine.
Many manufacturers have incorporated an engine oil cooler into their vehicles which operates like a radiator. The hot oil is circulated to the oil cooler where heat dissipates before it returns to the engine. Up to forty percent of the engine's cooling is performed by the engine oil.
Common repairs required to correct overheating
How to prevent overheating
There are several ways to combat overheating in your vehicle.
Don't take chances with your vehicle if it starts to overheat. If your car overheats even once, something is wrong and needs to be fixed. Contact a certified mobile technician from YourMechanic to inspect what's causing it to overheat.
---
Next Step
Schedule Coolant is leaking Inspection
The most popular service booked by readers of this article is Coolant is leaking Inspection. Once the problem has been diagnosed, you will be provided with an upfront quote for the recommended fix and receive $20.00 off as a credit towards the repair. YourMechanic's technicians bring the dealership to you by performing this job at your home or office 7-days a week between 7AM-9PM. We currently cover over 2,000 cities and have 100k+ 5-star reviews... LEARN MORE
SEE PRICING & SCHEDULING
---
The statements expressed above are only for informational purposes and should be independently verified. Please see our
terms of service
for more details