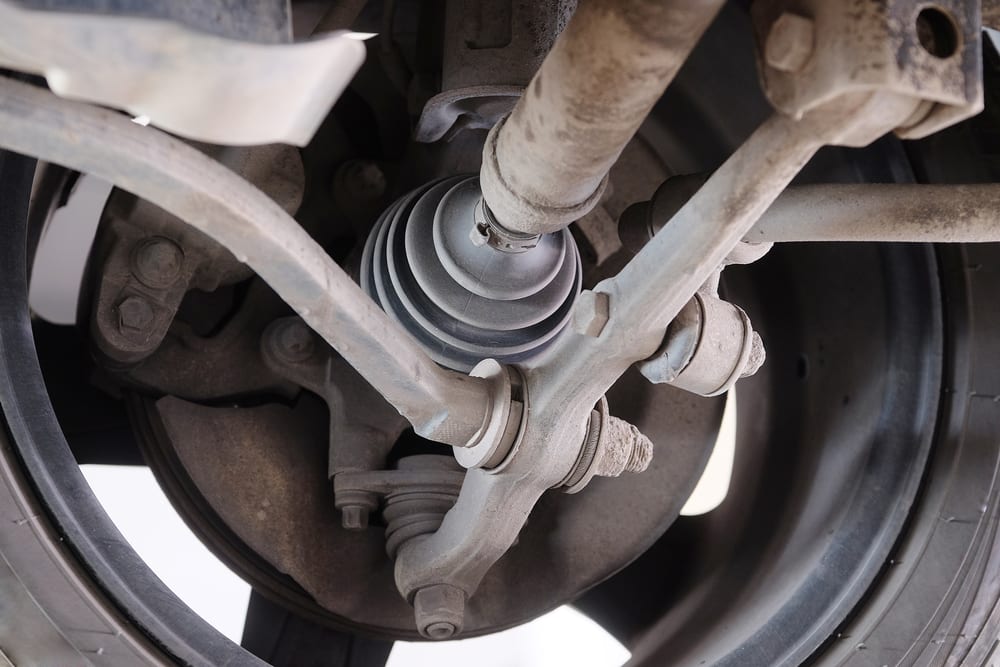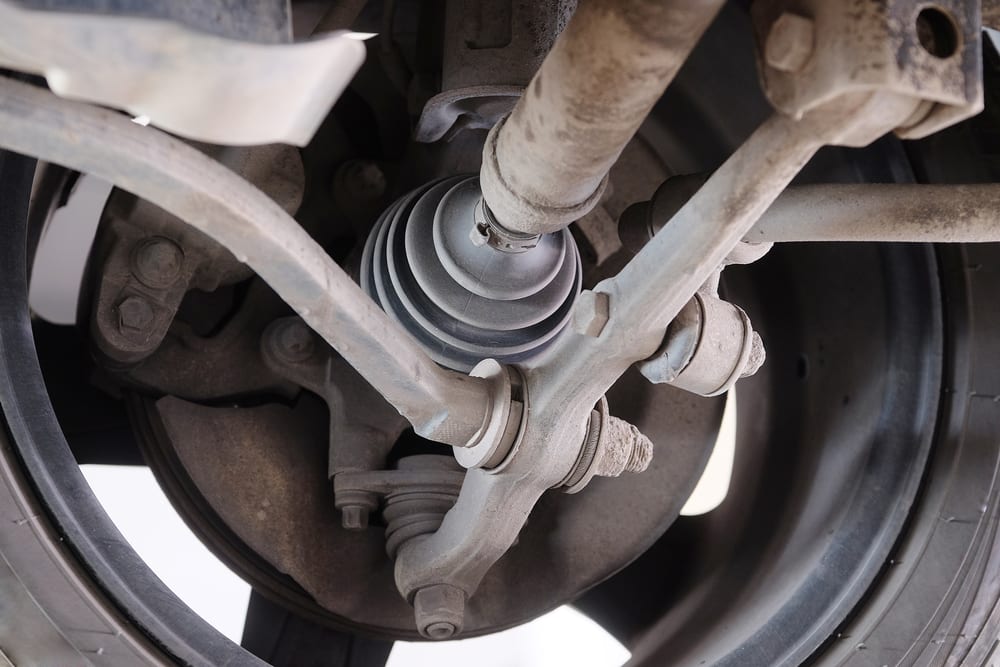 Your car's axles are essential components. They transmit power from the transmission or differential to the drive wheels. While they're designed to be very strong and should last for a long time, they can be damaged. This can occur during an auto accident, running over a curb, or even hitting a particularly deep pothole at higher speeds. The result is a bent axle. Is it safe to drive with a bent axle?
The severity: A lot of it will depend on how badly bent the axle is. If the bend is slight, you can drive, at least for a little while. However, understand that you will probably feel a lot of vibration, and since the bend prevents the axle from turning smoothly, it will eventually cause damage to other components, such as the CV joint.

Bent axle or damaged wheel: Often, the only sign of a bent axle is a wobble in one wheel. If you sustained the damage during an accident or by hitting road debris, and it caused damage to the wheel, it's possible that your wobble is from either a damaged wheel or a bent axle (or both). Only an experienced mechanic will be able to determine which is true in your case.

Severe bending: If the bend is severe (more than a quarter-inch or so), then you need to have your axle replaced immediately. A badly bent axle will quickly cause damage to CV joints, and it's possible to damage your wheel hubs, bearings and other components. It can also damage the mounting flange where it attaches to the differential (in a rear-wheel drive vehicle), and possibly cause internal damage to the differential gearing.
If you're experiencing a wobble from one wheel, or you've recently been involved in an accident, or run over a curb and your car is handling different, you should have a certified mechanic, such as one from YourMechanic, diagnose the problem and get you back on the road safely.
---
Next Step
Schedule CV Axle / Shaft Assembly Replacement
The most popular service booked by readers of this article is CV Axle / Shaft Assembly Replacement. YourMechanic's technicians bring the dealership to you by performing this job at your home or office 7-days a week between 7AM-9PM. We currently cover over 2,000 cities and have 100k+ 5-star reviews... LEARN MORE
SEE PRICING & SCHEDULING
---
The statements expressed above are only for informational purposes and should be independently verified. Please see our
terms of service
for more details