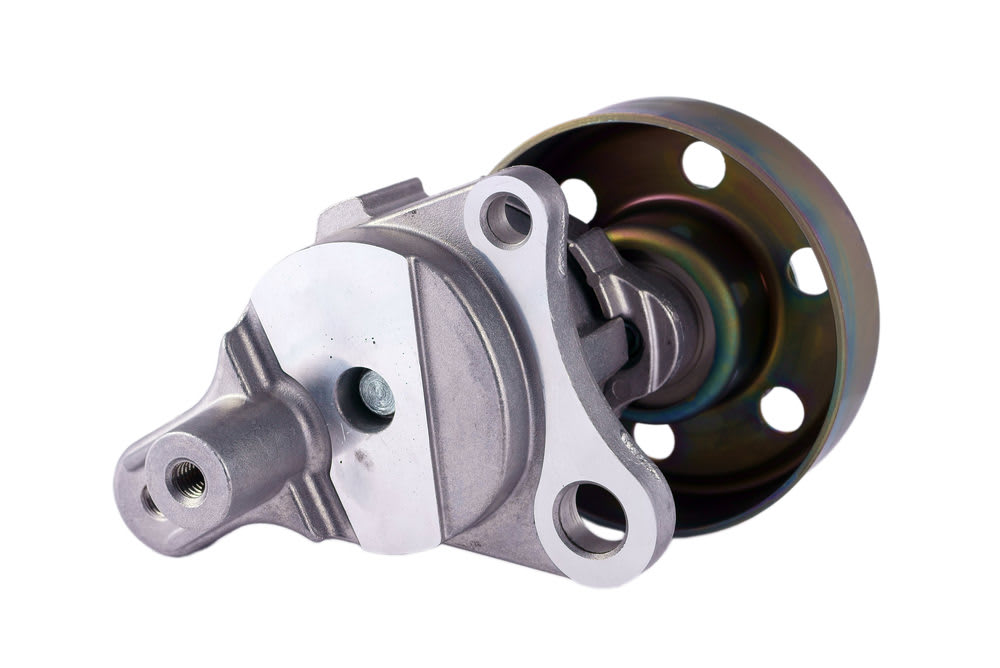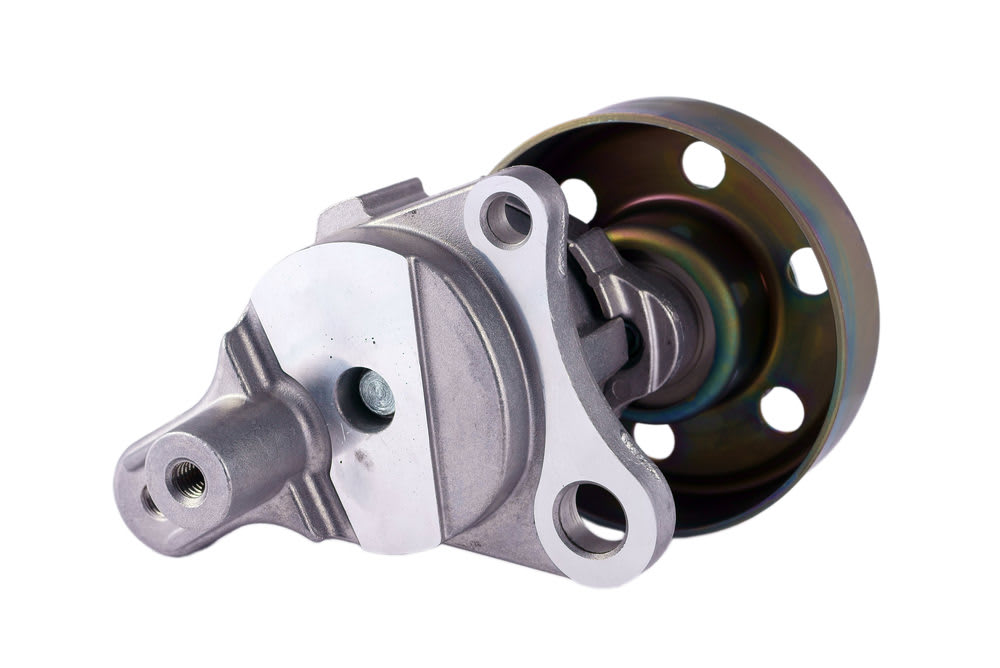 Is it necessary to replace the tensioner with the timing belt?
A faulty timing belt has to be replaced, and the sooner the better. The best course of action is also to replace the tensioner at the same time.
What causes a timing belt to fail?
Timing belts can become damaged due to excessive wear as a result of old age, or because of contamination from water or oil leaks. If a new belt is over-tightened, it could fail prematurely, or even break. When that happens, the broken timing belt can also cause neighboring components to fail.
Additionally, the timing belt's teeth can develop stress cracks, or even detach. If the belt looks worn or damaged, it needs to be replaced.
Full timing belt change
When the timing belt is replaced, other parts, including the tensioner, should be replaced at the same time. This is because these components wear out at essentially the same rate as the belt. For instance, the tensioner bearings could dry out or even seize. It would be a shame if you had the timing belt replaced, only to have a tensioner seize and throw the belt off its pulleys. There's no good outcome here – you could end up with bent valves, or even holes in the pistons.
Prevention
Even if your timing belt isn't looking all that bad, it should still be replaced approximately every 60,000 miles. Sometimes, signs of wear aren't immediately apparent. When you replace the timing belt and tensioner, your mechanic may also recommend replacing the idlers and the water pump. Because the water pump is likely the same age as the belt, and is usually hidden behind it, it's best not to wait. You could replace the belt and tensioner, only to have the water pump go shortly afterward. Then the belt and tensioner are going to have to be removed to get at the water pump, and that can be more costly than simply replacing it at the same time as the belt.
To reiterate, have the timing tensioner replaced at the same time as the timing belt. And also have any other parts replaced that are associated with the timing belt. That way, you can be assured of many more miles of worry-free driving.
---
Next Step
Schedule Timing Belt Replacement
The most popular service booked by readers of this article is Timing Belt Replacement. YourMechanic's technicians bring the dealership to you by performing this job at your home or office 7-days a week between 7AM-9PM. We currently cover over 2,000 cities and have 100k+ 5-star reviews... LEARN MORE
SEE PRICING & SCHEDULING
---
The statements expressed above are only for informational purposes and should be independently verified. Please see our
terms of service
for more details