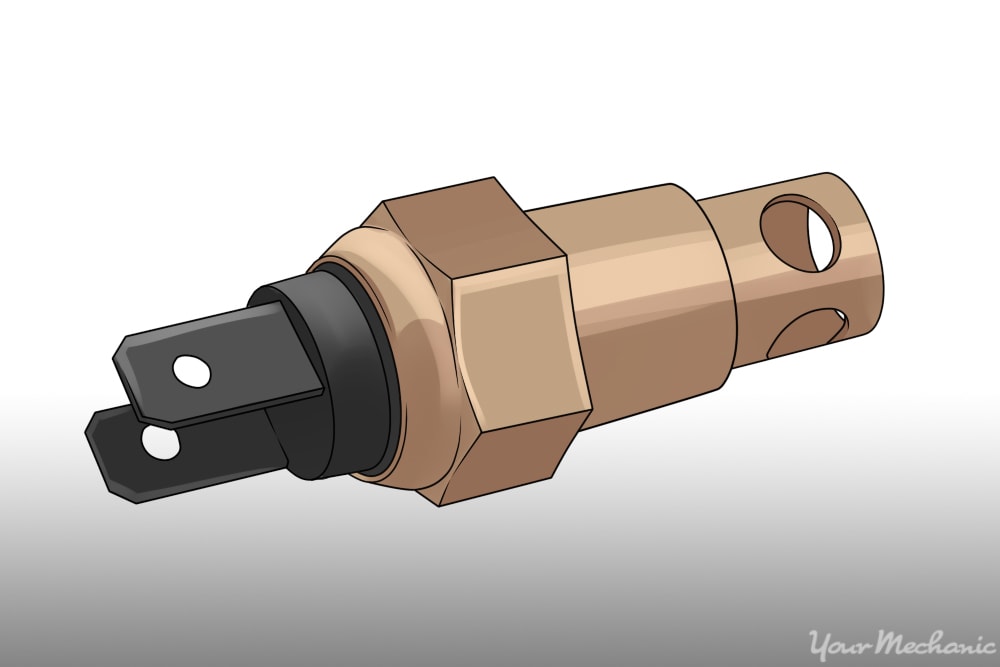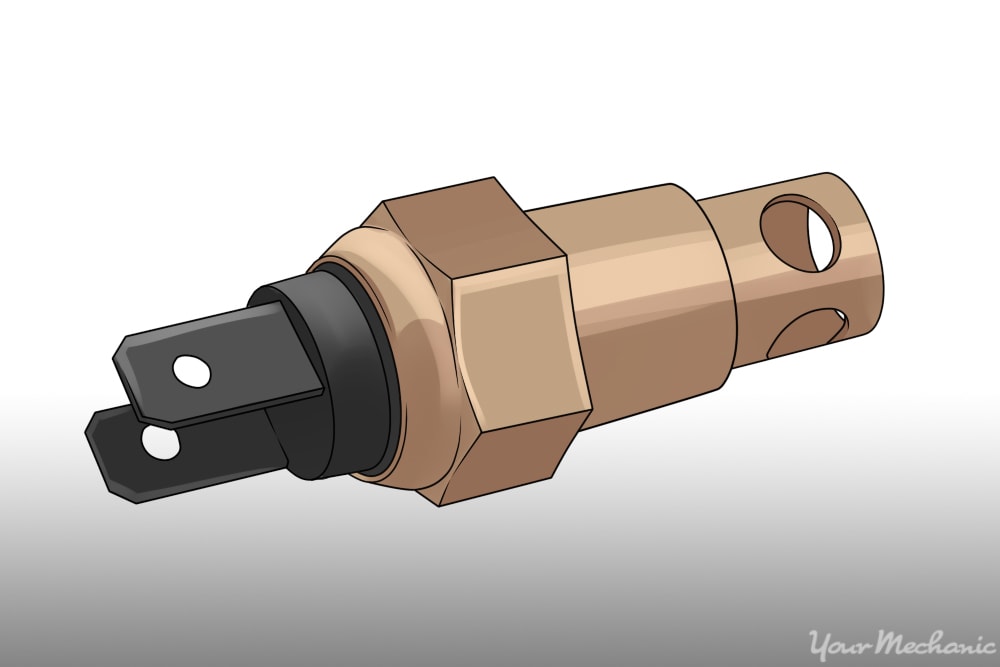 A manifold temperature sensor is an electronic sensor that measures the air temperature inside a vehicle's intake manifold. This information is used by the vehicle's ECU in conjunction with mass air flow (MAF) and manifold absolute pressure (MAP) data to achieve the most efficient combustion possible in a fuel injected engine. A bad or failing manifold temperature sensor will cause problems such as rough idling and a rough running engine, and may result in a failed emissions test.
Part 1 of 1: Replace the manifold temperature sensor
Materials Needed
Gloves
Needle nose pliers
Open ended wrench
Thread tape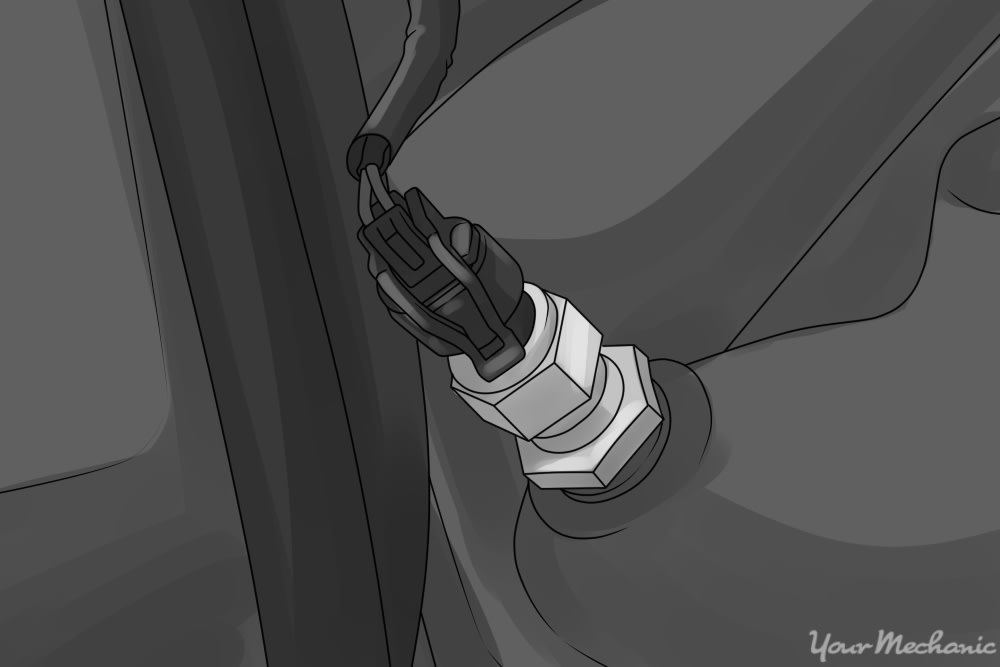 Step 1: Locate the manifold temperature sensor and disconnect the electrical connector. To locate the manifold temperature sensor, narrow your search to the surface of the intake manifold. You are looking for an electrical connector running to a screw-in type sensor.
Tip: On the majority of vehicles, it will be on the top side of the intake manifold, and very easily accessible.
Step 2: Disconnect the electrical connector. There will be a section of wiring harness running to an electrical connector. This connector is plugged into the sensor. You will need to press a tab on one side of the connector while firmly pulling the connector off of the sensor.
Once it is disconnected, move it off to the side.
Step 3: Remove the bad manifold temperature sensor from the intake manifold. Use an open ended wrench to loosen your vehicle's manifold temperature sensor.
Once it is loose enough, finish unscrewing it by hand.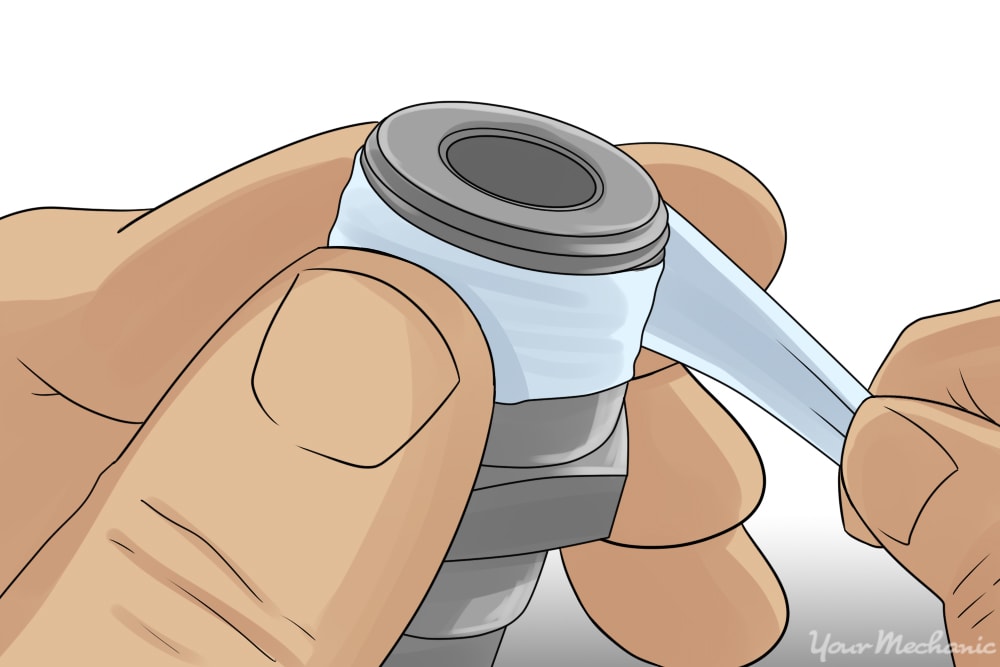 Step 4: Prepare the new sensor for installation. Using thread tape, wrap the threads of the new sensor in a counterclockwise direction with no more than 2 layers of tape.
Tip: You need to wrap in this direction so that when you screw the sensor in clockwise, the edge of the tape doesn't catch and bunch up. If you install it backwards, and notice the tape bunching up, just remove it and start over with fresh tape.
Step 5: Install the new temperature sensor. Insert the new sensor and begin by hand tightening the sensor at first to make sure you do not strip the threads.
Once the sensor is hand tight, tighten it the rest of the way with a short handled open ended wrench.
Warning: Most intake manifolds are made of aluminum or plastic, so it is very important to make sure you do not overtighten the sensor.
Step 6: Reconnect the electrical connector to the new manifold temperature sensor. Take the female end of the electrical connector that was disconnected in Step 2 and slide it over the male end of the sensor. Press firmly until you hear the connector click.
If you'd rather leave this job to a professional, YourMechanic has mobile technicians that can come to your home or office to replace the manifold temperate sensor at your convenience.
---
Next Step
Schedule Manifold Temperature Sensor Replacement
The most popular service booked by readers of this article is Manifold Temperature Sensor Replacement. YourMechanic's technicians bring the dealership to you by performing this job at your home or office 7-days a week between 7AM-9PM. We currently cover over 2,000 cities and have 100k+ 5-star reviews... LEARN MORE
SEE PRICING & SCHEDULING
---
The statements expressed above are only for informational purposes and should be independently verified. Please see our
terms of service
for more details